Michael C. Gibson Addiction Research Program Therese A. Kosten, Ph.D., PI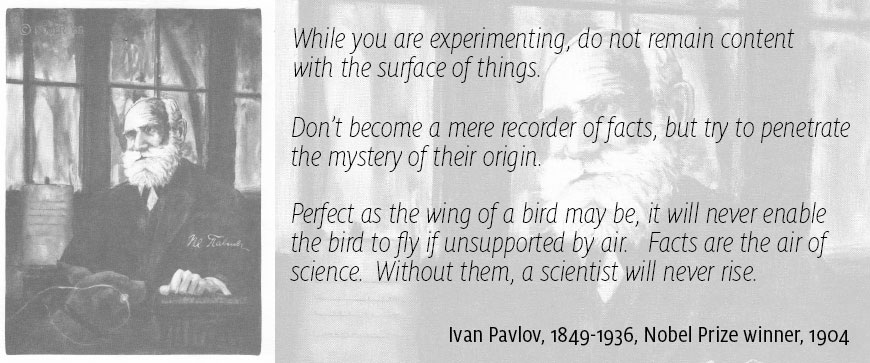 About the Michael C. Gibson Addiction Research Program
The Michael C. Gibson Addiction Research Program was established in 2020 by a generous gift from Dr. and Mrs. William Gibson in honor of their son. These funds along with awards from the National Institutes of Health and the Department of Defense support the research conducted in the Addiction Laboratory under the leadership of Dr. Therese Kosten co-lead by Dr. Colin Haile.
Research in the Gibson Addiction Laboratory investigates precipitants and consequences of Alcohol (AUDs) and Substance Use Disorders (SUDs) by employing sophisticated behavioral models in rodents with the aim of developing more effective treatment strategies and elucidating underlying mechanisms. Much of our research uses standard pharmacological manipulations but we also explore new avenues such as developing and testing anti-drug vaccines as well as examining alterations in the gut microbiota due to drug exposure. Some research is aimed at assessing epigenetic effects in response to developmental manipulations. Other research investigates the role of stress and explores potential sex differences in responses to psychoactive drugs and addresses related topics including emotion and learning that are relevant to affective and post-traumatic stress disorders.
Representative Publications
Anti-drug vaccines
Stone AE, Scheuermann SE, Haile CN, Cuny GD, Velasquez ML, Linhuber JP, Duddupudi A, Vigliaturo J, Pravetoni M, Kosten TA, Kosten TR, Norton EB.  Novel fentanyl conjugate vaccine by injected or mucosal delivery with dmLT or LTA1 adjuvants implicates IgA in protection from drug challenge.  NPJ Vaccines, in press.
Ohia-Nwoko O, Kosten TA, Haile CN. (2016) Animal models and the development of vaccines to treat substance use disorders.  Int Rev Neurobiol, 126:263-291. Link to article
Kosten TA, Shen XY, O'Malley PW, Kinsey BM, Lykissa ED, Orson FM, Kosten TR. (2013)  A morphine conjugate vaccine attenuates the behavioral effects of morphine in rats. Prog Neuropsychopharmacol Biol Psychiatry. 45:223-9. Link to article  
Shen XY, Kosten TA, Lopez AY, Kinsey BM, Kosten TR, Orson FM. (2013) A vaccine against methamphetamine attenuates its behavioral effects in mice. Drug Alcohol Depend. 129(1-2):41-8. Link to article 
Gut microbiota
Forouzan S, Hoffman KL, Kosten TA. (2021) Methamphetamine exposure and its cessation alter gut microbiota and induce depressive-like behavioral effects on rats. Psychopharmacology (Berl). 238(1):281-292. Link to article
Pharmacological manipulations
Nieto SJ, Quave CB, Kosten TA. (2018) Naltrexone alters alcohol self-administration behaviors and hypothalamic-pituitary-adrenal axis activity in a sex-dependent manner in rats. Pharmacol Biochem Behav. 167:50-59. Link to article 
Haile CN, Kosten TA. (2017) The peroxisome proliferator-activated receptor alpha agonist fenofibrate attenuates alcohol self-administration in rats. Neuropharmacology. 116:364-370. Link to article.
Gomez, JL, Cunningham CL, Finn DA, Young EA, Helpenstell LK, Schuette LM, Fidler TL, Kosten TA, Ryabinin AE. (2015) Differential effects of ghrelin antagonists on alcohol drinking and reinforcement in mouse and rat models of alcohol dependence.  Neuropharmacology, 97:182-93. Link to article
Developmental and Epigenetic Research
Nieto SJ, Kosten TA. (2019) Who's your daddy? Behavioral and epigenetic consequences of paternal drug exposure. Int J Dev Neurosci. 78:109-121. Link to article
Walters H, Kosten TA. (2019) Early life stress and the propensity to develop addictive behaviors, Int J Dev Neurosci. 78:156-169. Link to article
Nieto SJ, Patriquin MA, Nielsen DA, Kosten TA. (2016) Don't worry; be informed about the epigenetics of anxiety.  Pharmacol Biochem Behav, 146-147:60-72. Link to article
Kosten TA, Huang W, Nielsen DA. (2014) Sex and litter effects on anxiety and DNA methylation levels of stress and neurotrophin genes in adolescent rats. Dev Psychobiol. Apr;56(3):392-406. Link to article
Stress, Emotion, Sex Differences
Quave, C.B., Nieto, S.J., Haile, C.N. & Kosten, TA. (2021) Immune receptor toll-like receptor 4 contributes to stress-induced affective responses in a sex-specific manner. Brain Behav, Immunity - Health, 14. In press. Link to article
Nieto SJ, Kosten TA. (2017) Female Sprague-Dawley rats display greater appetitive and consummatory responses to alcohol. Behav Brain Res, 327:155-161. Link to article
Ohia-Nwoko O, Haile CN, Kosten TA. (2017) Sex differences in the acute locomotor response to methamphetamine in BALB/c mice. Behav Brain Res, 327:94-97. Link to article
More publications can be found here or here .
About Therese A. Kosten, Ph.D., Director of the Gibson Addiction Research Laboratory
Dr. Kosten received her BA in Psychology from Purchase College in New York in 1978 and her Ph.D. from Yale University in 1986 where she investigated neural mechanisms of taste and feeding behavior. She began conducting research in addictions under the mentorship of Eric J. Nestler, M.D., Ph.D. and Bruce J. Rounsaville, M.D. in the Department of Psychiatry at Yale University School of Medicine in 1987 where she was on the faculty until 2006. She then became an Associate Professor in Psychiatry and later Professor at Baylor College of Medicine.  In 2014, she joined the faculty at University of Houston as a Professor of Psychology.
Dr. Kosten is the Head of the UH Developmental, Cognitive, and Behavioral Neuroscience Program in Psychology, the Scientific Director of the UH Animal Behavior Core, a member of the advisory board for Texas Institute of Measurement, Evaluation, and Statistics and a member of the steering committee for the UH Drug Discovery Institute.  She is also a member of the Biology of Behavior Institute and Texas Research on Addiction Consortium at UH.  She is active in several scientific organizations including College on Problems on Drug Dependence, Research Society on Alcoholism, Society for Neuroscience, International Society for Developmental Psychobiology, and is on the organizing committee of Behavior, Biology, and Chemistry: Translational Research in Addiction. 
Courses taught by Dr. Kosten at UH
Physiological Psychology (Undergraduate)
Psychopharmacology (Graduate)
Principles and Theories of Learning and Motivation (Graduate)
Dr. Kosten is accepting graduate students: Psychology Graduate Admissions Page
Laboratory Members
Colin N. Haile, M.D., Ph.D., Research Associate Professor. Co-director of the Michael C. Gibson Addiction Research Program and Director of Operations, UH Animal Behavior Core
Richard A. Meisch, M.D. Ph.D., Professor Emeritus in Psychiatry at University of Texas Health Science Center at Houston and Adjunct Professor of Psychology at UH
Thomas R. Kosten, M.D., Professor in Psychiatry at Baylor College of Medicine and Research Professor of Psychology at UH
Shadab Forouzan, graduate student and Ph.D. candidate
Keely McGrew, graduate student
Miah Baker, Research Assistant
Saif Quadri, Research Assistant
Undergraduate research assistants: Veronica Morgan, Bryan Ubanwa,Samir Mukhi, Rija Farhan, Rohail Siddiqi, Humayd Mirza, Uchenna Inoma, Brendan Traynor     
Collaborators
Greg Cuny, Ph.D., Associate Professor in Pharmacological and Pharmaceutical Sciences at UH
Joydip Das, Ph.D., Professor in Pharmacological and Pharmaceutical Sciences at UH
Kristi L. Hoffman, Ph.D., Assistant Professor, Alkek Center for Metagenomics and Microbiome Research at Baylor College of Medicine
David A. Nielsen, Ph.D., Associate Professor in Psychiatry at Baylor College of Medicine
Former members
Steven J. Nieto, Ph.D., NIH F31 Predoctoral training award recipient. Former graduate student currently a post-doctoral fellow at UCLA
Odochi Nwoko, Ph.D., post-doctoral associate
Cana B. Quave, 2017 Recipient of the UH Summer Undergraduate Research Fellowship (SURF) award and a Psi Chi Grant awardee. Former undergraduate research assistant currently enrolled in graduate school at UT Heath Science Center
Sergio Sanchez, Former Research assistant currently enrolled at Sam Houston State University College of Osteopathic Medicine