Leandra Zarnow
Associate Professor & Director of Undergraduate Studies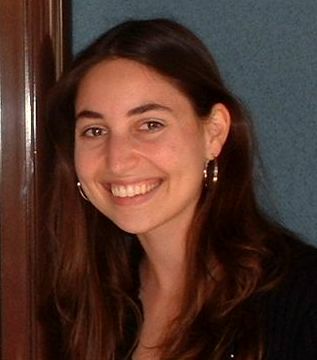 Leandra Zarnow earned a B.A. in American Studies and Government from Smith College and M.A. and Ph.D. in US History with a Doctoral Emphasis in Feminist Studies at University of California, Santa Barbara. Before coming to University of Houston, Zarnow taught at Stanford University as an American Council of Learned Societies New Faculty Fellow in the History Department. She has also held research affiliations with the University of Toronto's Centre for the Study of the United States at the Munk School of Global Affairs and the Tamiment Library at New York University. Along with colleague Professor Nancy Beck Young, Zarnow leads "Sharing Stories from 1977," a digital humanities public history project to commemorate the 1977 National Women's Conference.
Teaching
Professor Zarnow frequently teaches undergraduate and graduate courses in US women's history and interdisciplinary courses in Women's, Gender, and Sexuality Studies. She also teaches courses considering the history of US law and policy, social movements in the US and transnational context, and contemporary US politics and society. Interested particularly in historical methodology, she frequently teaches courses on the craft of biography, the politics of archives, public history, and the professionalization of the history discipline.
Research Interests
Zarnow considers how gender, sexuality, class, and race frame understanding and outcomes in law and public policy as well as ideas and representation in media and political culture.  Looking at the United States and transnational realm, she is particularly interested in how social movement activists' use state institutions and global governance bodies to enact change as they reform these elite spaces.  Her first book, Battling Bella: The Protest Politics of Bella Abzug, was published in November 2019 by Harvard University Press.  This study of New York Representative Bella Abzug's political ideology and legacy is at once a history of the varied development and impact of New Politics Democrats at the height of influence between 1968 and 1976.  Zarnow is working on a second volume, Becoming Bella: Bella Abzug, Cold War Dissent, and the Radical Roots of Postwar Feminism, which traces her formative development during the Great Depression to her work as a cause lawyer at midcentury. Zarnow is working on two additional projects. With Katherine Turk of the University of North Carolina, Zarnow is also co-authoring a retrospective article considering the work of esteemed women's historian Gerda Lerner, and A Past of Our Own: Writing Women into History, an intellectual history of the field of women's history.  Last, Zarnow is researching, In Defense of Citizenship: Women's Advocacy of Human Rights and the Development of Feminist Jurisprudence. This book will trace the long and varied origins of postwar feminist jurisprudence while highlighting the domestic and international engagements of women lawyers at the forefront of framing legal definitions of human rights.
The National Endowment for the Humanities, Woodrow Wilson Foundation, Mellon Foundation, Hadassah-Brandeis Institute, Feinstein Center for American Jewish History, and various libraries have supported Zarnow's research.  She has also received research prizes from the American Bar Foundation, Association of Jewish Studies, and the National Women's Studies Association. 
Selected Publications
Battling Bella: The Protest Politics of Bella Abzug (Cambridge, MA: Harvard University Press, 2019). 
"From Sisterhood to Girlie Culture: Closing the Great Divide between Second and Third Wave Popular Feminism," in No Permanent Waves: Recasting Histories of U.S. Feminism, ed. Nancy Hewitt (Rutgers, NJ: Rutgers University Press, 2010).
"Braving Jim Crow to Save Willie McGee: Bella Abzug, the Legal Left, and Civil Rights Innovation, 1948-1951," Law and Social Inquiry 33, no. 4 (Fall 2008), 1003-1041. 
            *Winner of the 2007 Law & Society Graduate Student Competition and the 2010 Judith Lee Ridge Prize.