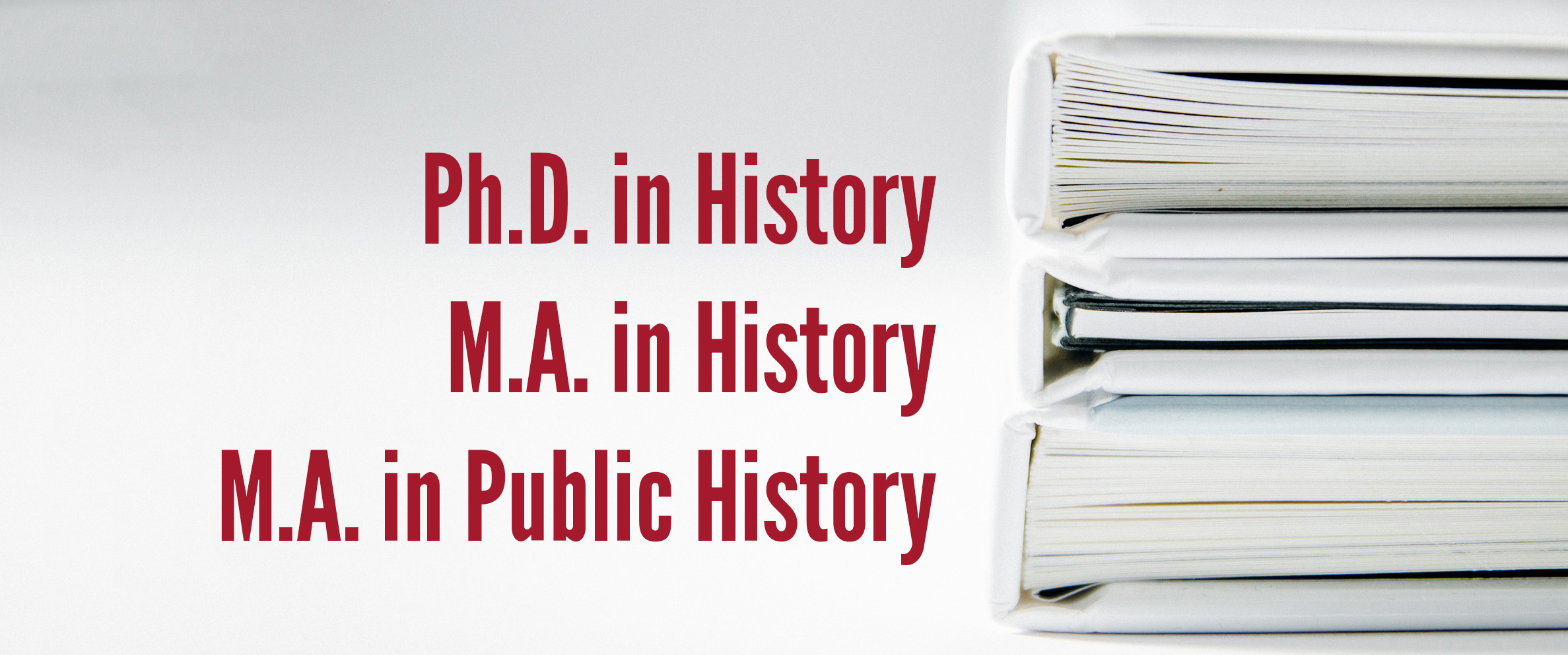 With approximately 90 students, the graduate program constitutes a vital part of the Department of History at the University of Houston. The Department of History offers M.A. degrees in United States, European, Latin American, and public history in all chronological periods. Furthermore, coursework is available in African, Asian, and world history. The Department of History offers Ph.D. degrees in United States, European, Latin American, and Transnational history in all chronological periods.  Transnational scholarship may include America and the world; the Atlantic World; comparative history involving study of two or more countries, regions, or continents; energy and the environment; gender; immigration history; international relations; the Pacific Rim; and race and ethnicity.  Students may base their Transnational work in any of the regions where the department has faculty resources:  Africa, Asia, Europe, Latin America, or the United States.
Our faculty specializes in a wide variety of areas, with focus on five major themes: Energy, Environment, and Urban Development; Ethnicity and Race; Gender, Women, and Family; Medicine and Technology; and Politics, War, Revolution, and Diplomacy.
Teaching and research is particularly strong in African-American history; business history; colonial, revolutionary, and imperial history; diplomatic history; energy and environmental history; legal history; medical history; medieval studies; Mexican-American and borderlands history; military history; political history; public history; social history; Transnational history; and women's history. Refer to faculty listings by specialization  for information on particular areas of expertise.
Individual professors act as mentors for each graduate student, advising the student on coursework and directing his or her research in a specialized field of study.  Upon acceptance into the graduate program, each new student will be assigned a faculty advisor who is qualified to guide the student through his/her degree plan.  Students may change their advisor when all involved parties agree to the change.  The advisor will shepherd his/her students through coursework, the research and writing of the thesis (for M.A. students), comprehensive exams, the research and writing of the dissertation, and the academic job market (for Ph.D. students).
The Department of History offers a variety of graduate readings and research seminars, with exciting new courses appearing each semester to reflect the interests and ongoing work of faculty members and students (Current Class Listings and Graduate Catalog.) These courses help students master skills in critical reading, rigorous writing, and innovative research.
The UH History Department justifiably takes great pride in the accomplishments of its current students and its graduates. In the recent past, our Ph.D. program has placed students at Indiana University; the universities of Missouri, Alabama, Oklahoma, and Arkansas; Texas A & M; Cal State Sacramento; San Diego State, and numerous state universities in Texas. It also has staffed many of the community colleges in Southeast Texas. We have an exceptional record in the training and placement of African American and Mexican American graduate students.  The History Department constantly strives to achieve the most diverse student body possible.
The History Department offers two options for earning a Ph.D. degree:
The History Department offers four options for earning a Master of Arts degree:
For a complete description of all program requirements and policies, please download a pdf of the Graduate Student Handbook.  The material on this website constitutes a brief introduction to the program and a full description of the application process.
For general information about graduate study in history, please consult the guide published by the American Historical Association (AHA), in consultation with its Graduate and Early Career Committee and the Professional Division.  The guide contains important information and links to AHA resources.  
Graduate Program Contacts