Joseph Allen Pratt
Professor Emeritus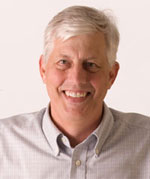 Dr. Pratt is a leading historian of the petroleum industry. He received his undergraduate degree from Rice University and his Ph.D. from Johns Hopkins University. He taught at UC-Berkeley, the Harvard Business School, and Texas A & M before coming to the University of Houston in 1986 with a joint chair in history and management. He has served as Chair of the History Department, Executive Director of the Scholars' Community, and Interim Dean of the College of Liberal Arts and Social Sciences (CLASS). He was the director of an interdisciplinary minor in Energy & Sustainability. Professor Pratt has been a consultant for the PBS mini-series on the oil industry, "The Prize," and for the American Experience documentary on the Trans-Alaskan Pipeline. He was the editor of the Oil and Business History Series for Texas A & M University Press; the director of the Houston History Project; and the editor of Houston History, a magazine of popular history.  
Teaching
Professor Pratt taught courses in energy history and regulation, international business, and public history. He has won the statewide Minnie Piper Foundation teaching award, university teaching awards at UC-Berkeley and the University of Houston, and teaching excellence awards from the business school at UC-Berkeley, CLASS at UH, and the EMBA Program at UH. He also has received the Houston Alumni Organization's award as the Outstanding Faculty Member in the College of Liberal Arts and Social Sciences.    
Research Interests
Dr. Pratt is the author or co-author of twelve books and numerous articles. His research is primarily in energy history and the history of the Houston region. His most recent publications include a history of ExxonMobil from 1973-2005 and an edited volume of essays on energy capitals around the world.
Selected Publications
Energy Capitals: Local Impacts, Global Influence (edited, with Martin Melosi and Kathleen Brosnan) (University of Pittsburgh Press, 2014).

Exxon: Transforming Energy, 1973-2005 (University of Texas, Briscoe Center for American History, 2013).

Energy Metropolis: An Environmental History of Houston and the Gulf Coast (edited, with Martin Melosi). (University of Pittsburgh Press, 2007).

Voice of the Market Place: A History of the National Petroleum Council (with William Becker and William McClenahan). (Texas A & M University Press, 2002). 

Prelude to Merger: A History of Amoco Corporation, 1973-1998 (Hart Publishing, 2000).

Offshore Pioneers: A History of Brown & Root Marine (with Tyler Priest and Christopher Castaneda). (Gulf Publishing Company, 1997).

From Texas to the East: A Strategic History of Texas Eastern Corporation (with Christopher Castaneda). (Texas A&M University Press, 1993).

The Rise of the Corporate Commonwealth: U.S. Business and Public Policy in the Twentieth Century (with Louis Galambos). (Basic Books, 1988).

The Growth of a Refining Region. (JAI Press, 1980).