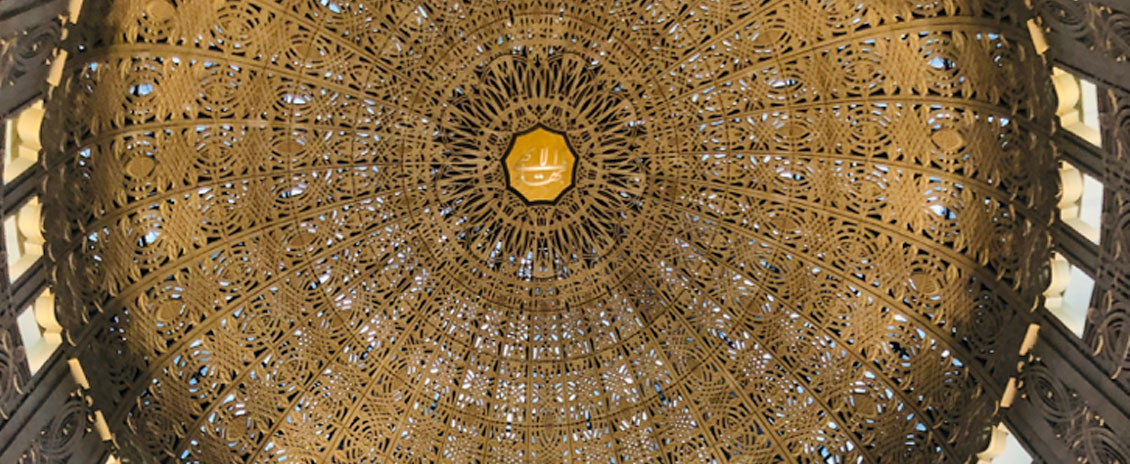 A Religious Studies of Minor requires a minimum 15 semester hours.
Students must complete at least 12 hours in residence.
A minimum of 9 hours must be advanced; at least 6 of which must be in residence.
Students must earn a grade point average of 2.00 or higher on all courses attempted in the minor.
The 15 required hours are to include:
RELS 1301 Intro to Religious Studies

Three hours of  either RELS 2310: The Bible and Western Culture I, or, RELS 2311: The Bible and Western Culture II.

World Religions
At least six hours of RELS courses from the following list:

ARAB 3313  Qu'ran as Literature
ANTH 2365  Aztec and Maya Beliefs and Cosmologies
ANTH 3348  Anthropology of Religion (WID)
ENGL 4360  Bible as Literature
RELS 2310 The Bible and Western Culture 1 (Humanities Core)
RELS 2311 The Bible and Western Culture 2 (Humanities Core)
RELS 2330 Judaism (Humanities Core)
RELS 2340 Introduction to Hinduism (WID)
RELS 2350 Introduction to Islam (WID)
RELS 2360 Introduction to Buddhism(WID)
RELS 3321 Catholic Mysticism
RELS 3323 Continuities: Jewish and Christian Texts and Tradition
RELS 3325 Paul of Tarsus: His Life and Letters
RELS 3330 Christianity
RELS 3371 Women in Bible/ Old Testament
RELS 3373 Jews in the Ancient World
RELS 3377  Belief and Disbelief:  The Search for Meaning
RELS 3380  Asian Religions
RELS 3391 Sacred Texts and Mythologies of India

Religions in Global Perspective:
Theoretical and thematic topics from the Humanities and/or Social Sciences
At least 3 hours from the following list:

AAS 2322 Introduction to African Religions and Philosophy
AAS 2330 Black Liberation Theology
AAS 4330 The Black Church in America
ANTH 3315 Muslim Peoples of the Middle East
ANTH 3348 Anthropology of Religion (WID)
ANTH 3381 Global Hinduism
ARAB 3306 Introduction to Arabic: Culture, Language, and Islam
ARAB 3313 Qur'an as Literature
ARAB 3340 Modernity and Rationalism in Islamic Tradition (Humanities Core)
ARTH 2382 Medieval Art
ARTH 3318 Art and Architecture of India
ARTH 3312 Pre-Columbian Art (WID)
CCS 3351 African Religious Practices in the Americas
CCS 3393 Comparative Approaches to Indigenous Cultures in the Americas
CLAS 3307 Greek and Roman Myths of Heroes
CLAS 3375 Roman, Jew, and Christian: The Politics and Sociology of Religion in the First Century A.D.
ENGL 4360 Bible as Literature
HIST 4334 The Reformation in Europe
HIST 4375 Religions of Modern Latin America
JWST 2380 Introduction to Jewish Studies
PHIL 3374 Science and Religion
PHIL 3377 Philosophy of Religion
POLS 4333 Islam and Democracy
RELS 2335 Rabbinic Biblical Interpretation (WID)
RELS 2345 Sacred Texts and Mythologies of India
RELS 2380 Religion and Film (Humanities Visual Arts)
RELS 2396 Selected Topics in Religious Studies
RELS 3322 The Catholic Intellectual Tradition
RELS 3333 Religion and Literature
RELS 3334 Us and Them: Ethical Decision-Making in Complex Cultures
RELS 3335 Black Atlantic Religions
RELS 3336 Caribbean Societies and Cultures
RELS 3360 Muslim-Christian Relations
RELS 3366 History of Magic, Witchcraft and the Occult
RELS 3370 Bible and Modern Science (WID)
RELS 3375 Christianity and Ethics
RELS 3377 Belief and Disbelief
RELS 3380 Asian Religions
RELS 3381 Global Hinduism (WID)
RELS 3382 Politics and Religion in South Asia
RELS 3390 Hinduism and Jainism
RELS 3396 Selected Topics in Religious Studies
RELS 3398 Independent Study
RELS 4320 Religion and Personality
RELS 4396 Selected Topics in Religious Studies
RELS 4398 Independent Study
SOC 3362 Sociology of Religions in India
SOC 3375 Religion and Society
SOC 3385 Sociology of World Religions
WCL 2370 Cultures of India
WCL 3341 Early Islamic Society: Literature and Thought