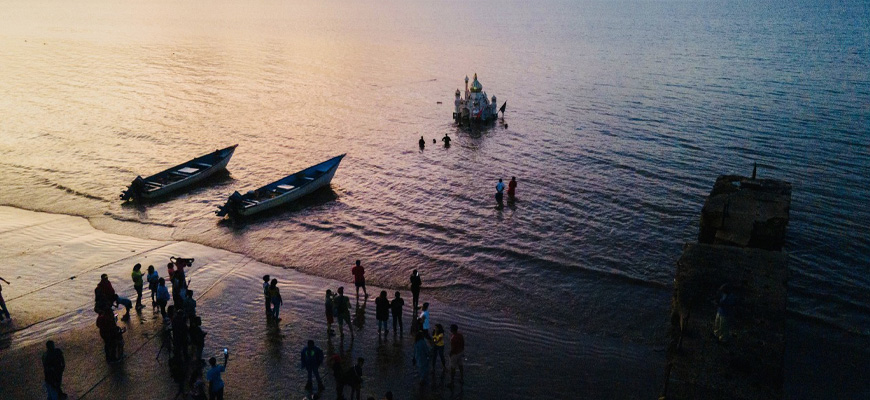 Anthropology is the study of humanity in all of its diversity. It is a fundamentally comparative discipline uniquely positioned at the junctures between the humanities, social sciences, and natural sciences. We study, document, and analyze cultural difference, political and economic inequality, and social change, understanding variation in and across human populations and social formations, as well as interpreting the past through the investigation of material evidence, both prehistoric and modern. Anthropology is therefore exceedingly well positioned in the study of contemporary global social and cultural transformations, since the discipline has always had a global and comparative perspective on the human condition and sees our species as having been "globalizing" all along. Our students are educated in theories, methodologies, and empirically rich case studies that prepare them to better understand and engage with diverse and changing experiences of what it means to be human in the contemporary world.
Our faculty is actively engaged in field research throughout the world, including cultural anthropology, ethnography, medical anthropology, and archaeology, with particular expertise in the study of the United States and North America, Latin America and the Caribbean, South Asia, Africa, and Europe. Students are encouraged to gain firsthand experience in various aspects of anthropological research, both domestically and abroad. On-campus and Houston-area research and public engagement opportunities are also often available each term. Our program especially encourages and supports diverse forms of community-based research collaborations and partnerships in the Houston metropolitan area as part of the work of publicly engaged anthropology.
Building a Future with Anthropology
An undergraduate degree in anthropology provides excellent and necessary intellectual tools for a variety of occupations and pursuits. In a kaleidoscopic contemporary world characterized by complex forms of both cooperation and conflict, our subject matter facilitates cross-cultural competence and awareness. Anthropology is therefore an ideal launching-pad for advanced training or careers in such diverse areas as education, law, medicine, social work, government, policy-making, public health, business, international relations, and more. Anthropology majors regularly find jobs in areas such as: teaching; healthcare; public, private, and nonprofit domestic and foreign service; international business; marketing and advertising; social service agencies dealing with clients of diverse cultural backgrounds; museums and archives; as contract archaeologists for government agencies or private companies; library sciences; forensics; journalism and editorial services; translation and interpreting; research and design, and so forth.
Some of our students continue onward to graduate study in anthropology, pursuing a Master's degree or a PhD. Our MA program in the department is an outstanding opportunity for our undergraduate majors to deepen and extend their studies of anthropology, and also to acquire the skills and credentials for pursuing diverse careers with a direct impact in the Houston metropolitan area and the greater Gulf Coast region.
The Anthropology MA program at UH celebrated its 50th anniversary on October 15th, 2021.
Program News
Dr. Arlen Chase has organized a field trip for students to engage in archaeological research in the ancient Mayan ruins of Caracol, Belize.
The undergraduate Anthropology program at the University of Houston ranked #15 nationally on the 2020 Best Colleges list, based on the median early-career salary data of over 5 million graduates from the U.S. Department of Education's resource, College Scorecard.  The rankings also include the median total debt from College Scorecard, which represents the debt accumulated by student borrowers of federal loans who completed a degree in the indicated field of study. Congratulations to our excellent faculty, students, and CCS staff! 

*********************