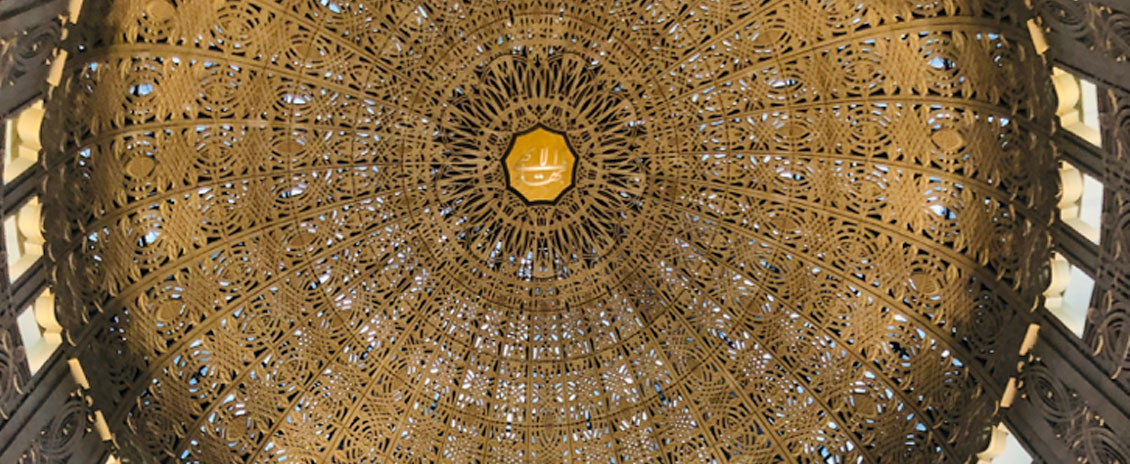 A minor in Religious Studies requires a minimum 15 credit hours.
Students must complete at least 12 credit hours in residence.
A minimum of 9 credit hours must be advanced; at least 6 of these credit hours must be in residence.
Students must earn a final minimum grade point average of 2.00 in all coursework.
Requirements
 The required 15 credit hours must include:
RELS 1301 Introduction to Religious Studies (Language, Philosophy & Cutlure Core) (credit hours: 3.0)
3 credit hours of any 2000-level course from the course list below
9 credit hours from any 3000-level course from the course list below
RELS 2310  The Bible and Western Culture I (credit hours: 3.0)
RELS 2311  The Bible and Western Culture II (credit hours: 3.0)
RELS 2330  Judaism (credit hours: 3.0)
RELS 2335  Rabbinic Biblical Interpretation (WID) (credit hours: 3.0)
RELS 2336  Introduction to Jewish Studies (credit hours: 3.0)
RELS 2340  Introduction to Hinduism (WID) (credit hours: 3.0)
RELS 2345  Sacred Texts and Mythologies of India (credit hours: 3.0)
RELS 2350  Introduction to Islam (WID) (credit hours: 3.0)
RELS 2360  Introduction to Buddhism (WID) (credit hours: 3.0)
RELS 2372  Bible and Modern Pop Culture (credit hours: 3.0)
RELS 2380  Religion and Film (credit hours: 3.0)
RELS 2396  Selected Topics in Religious Studies (credit hours: 3.0)
RELS 3322  The Catholic Intellectual Tradition (credit hours: 3.0)
RELS 3323  Continuities: Jewish and Christian Texts and Tradition (credit hours: 3.0)
RELS 3325  Paul of Tarsus: His Life and Letters (credit hours: 3.0)
RELS 3330  Christianity (credit hours: 3.0)
RELS 3332  Religion and the Visual Arts (credit hours: 3.0)
RELS 3333  Religion and Literature (credit hours: 3.0)
RELS 3334  Us and Them: Ethical Decision-Making in Complex Cultures (credit hours: 3.0)
RELS 3335  Black Atlantic Religions (credit hours: 3.0)
RELS 3336  Caribbean Societies and Cultures (credit hours: 3.0)
RELS 3355  Yoga and Philosophy (credit hours: 3.0)
RELS 3360  Muslim-Christian Relations (credit hours: 3.0)
RELS 3366  History of Magic, Witchcraft and the Occult (credit hours: 3.0)
RELS 3370  Bible and Modern Science (WID) (credit hours: 3.0)
RELS 3371  Women in Bible/ Old Testament (credit hours: 3.0)
RELS 3373  Jews in the Ancient World (credit hours: 3.0)
RELS 3375  Christianity and Ethics (credit hours: 3.0)
RELS 3376  Themes in Comparative Religion (credit hours: 3.0)
RELS 3377  Belief and Unbelief (credit hours: 3.0)
RELS 3380  Introduction to Asian Religions (credit hours: 3.0)
RELS 3381  Global Hinduism (WID) (credit hours: 3.0)
RELS 3382  Politics and Religion in South Asia (credit hours: 3.0)
RELS 3386  Comparative Study of Buddhism and Christianity (credit hours: 3.0)
RELS 3390  Hinduism and Jainism (credit hours: 3.0)
RELS 3396  Selected Topics in Religious Studies (credit hours: 3.0)
RELS 3398  Independent Study (credit hours: 3.0)
RELS 4320 Religion and Personality (credit hours: 3.0)
RELS 4350 Religious Studies Internship Practicum (credit hours: 3.0)
RELS 4360 Clash of Civilizations (credit hours: 3.0)
RELS 4395 Religious Studies Senior Research Seminar (credit hours: 3.0)
ANTH 2365  Aztec and Maya Beliefs and Cosmologies (credit hours: 3.0)
ANTH 3335  Black Atlantic Religions (credit hours: 3.0)
ANTH 3338  Peoples of Africa (credit hours: 3.0)
ANTH 3348  Anthropology of Religion (WID) (credit hours: 3.0)
CCS 3393  Comparative Approaches to Indigenous Cultures in the Americas (credit hours: 3.0)
ENGL 4360  Bible as Literature (credit hours: 3.0)
HIST 3391  Africa, Islam, and the Indian Ocean World (credit hours: 3.0)
HIST 4332  The Crusades (credit hours: 3.0)
ILAS 3300  Study Abroad Experience (credit hours: 3.0)
WCL 3341  Early Islamic Society: Literature and Thought (credit hours: 3.0)