Dream Academy - Internship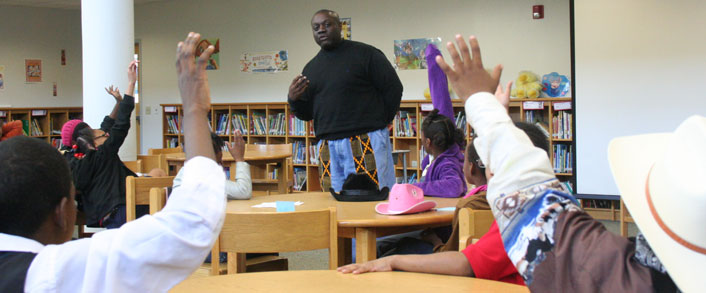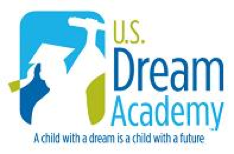 Facility: The U.S. Dream Academy
Through aggressive and innovative academic enrichment and mentoring, the U.S. Dream Academy is working to build the dreams of the children with a family history of incarceration and those falling behind in school; and provide the tools that they need to achieve their dreams. The U.S. Dream Academy recognizes that the "digital divide" exists in many of the nation's disadvantaged communities and further separates the haves and have-nots. Development of computer skills and access to the Internet are central elements of the U.S. Dream Academy's service delivery.
Goal: Breaking the Cycle | Bridging the Divide | Changing Lives
The U.S. Dream Academy seeks to build a youth-focused program that speaks to the alarming cycle of multi-generational involvement in the criminal justice system, effectively lifting the children of prisoners, and those failing in school, out of this devastating cycle.
Position Title: Student Intern, The U.S. Dream Academy
For the purpose of empowering at-risk children and youth to maximize their potential by providing them with academic, social and values enrichment through supportive mentoring and the use of technology.
Hours of Operation:
The program day begins at 1:00 p.m. and ends at 6:30 p.m.— Monday through Friday at Foster Elementary. A limited number of special events may be scheduled for weekend dates.
Duties and Responsibilities:
Assist students with completion of homework and online activities.
Complete and monitor daily sign-in and attendance sheets and assist with maintaining the Center's database on registration information, updates, etc. concerning students.
Coordinate and manage mentor/mentee session schedules.
Assist Center director and/or mentor coordinator with community outreach activities.
Assist education specialist with coordinated projects and activities.
Assist education specialist in all aspects of literacy program.
Maintain filing system implemented by the Center director.
Perform other duties as assigned by program assistant and education specialist.
Knowledge, Skills and Abilities:
The following are desirable for job success:
Attendance/Punctuality 

– 

Is consistently at work and on time; ensures work responsibilities are covered when absent
Planning/Organizing – Prioritizes and plans work activities; uses time efficiently
Teamwork 

– 

Balances team and individual responsibilities; exhibits objectivity and openness to others' views; gives and welcomes feedback; contributes to building a positive team spirit
Organizational Support 

–

 Follows USDA policies and procedures; responds to management direction; completes administrative tasks correctly and on time; conserves organizational resources
Ethics 

–

 Shows respect and sensitivity for cultural differences; treats others with respect and consideration regardless of their status or position; keeps commitments; works with integrity and ethics; upholds organizational values
Interpersonal Skills 

–

 Maintains confidentiality; listens to others without interrupting; keeps emotions under control
Oral Communication 

–

 Speaks clearly and persuasively in positive or negative situations; listens and gets clarification; responds well to questions
Written Communication 

–

 Writes clearly and informatively; edits work for spelling and grammar; presents numerical data effectively; demonstrates accuracy and thoroughness
Professionalism – Approaches others in a tactful manner; reacts well under pressure; accepts responsibility for own actions
Quality – Demonstrates accuracy and thoroughness; looks for ways to improve and promote quality; applies feedback to improve performance; measures self against standard of excellence
Adaptability 

–

 Manages competing demands; able to deal with frequent change, delays or unexpected events
Initiative – Volunteers readily; seeks increased responsibilities; asks for and offers help when needed
Problem Solving 

–

 Identifies and resolves problems in a timely manner; exhibits sound and accurate judgment
Safety and Security 

–

 Observes safety and security procedures within mentoring sites and administrative office; reports potentially unsafe conditions