Welcome to the Gessner College of Nursing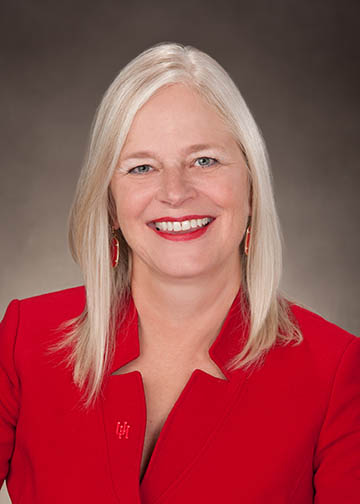 The state of Texas, and yes, the world, needs nurses and you have a bright future in this noble profession. People choose their college based on three primary ideas: cost, ease of the program in their lives and quality of the program.
Cost: Our nursing program has the lowest median debt of any university nursing program in the state of Texas. Our tuition and fees are "consolidated" so that students know exactly the cost and do not have "extra fees" that add up, much like other programs. We know funding is incredibly important and we thank our donors for their impactful support that means so much to our students.
Program: The curriculum is designed with our students and their learning in mind. We are a web-enhanced program. Students have direct patient care in every program. They have access to their faculty weekly, in class, in clinical, online, in office hours and in professional forums. Value-added opportunities to the earned degree await our students with certifications in Sigma Theta Tau Leadership, Texas Department of Health Vision and Hearing, Civic Engagement experiences, publication of scholarly work through ROAR, interprofessional learning with Household Centered Care. These, and many more, enhance the curriculum and help our students to become nurse leaders and clinical experts as alumni.
Quality: We are nationally recognized for six years with the Health Professions Higher Education in Diversity Award. This is the only award given for diversity and inclusion in higher education in the United States. Our students in 2020 passed the NCLEX-RN at 100%. We know that excellence and diversity are not mutually exclusive at the College of Nursing!
We have begun a nurse-managed clinic, the College of Nursing Health Clinic, to serve the homeless and underserved. The clinic is in collaboration with St. Paul's United Methodist Church and the Emergency Aid Coalition (EAC) on Fannin Street in downtown Houston. The EAC feeds approximately 250 people a day and the clinic is located in an ideal spot to provide care where the people are.
The amazing College of Nursing faculty will equip our students to embark upon a career as an excellent nurse leader and excellent nurse clinician. Students, faculty and staff will collectively spend thousands of hours on Zoom, in clinical, classroom, simulation labs, doing research or volunteering, thus adding to the strength and vibrancy of our communities and the nursing profession.
In fall 2021 we welcomed our inaugural cohort of Doctor of Nursing Practice (DNP) students. We look forward to all they will achieve. The Gessner College of Nursing invites you to consider this professional level of nursing and we especially welcome our alumni to apply to the DNP program at UH.
We know we are facing a nursing shortage and our graduates are now more ready than ever before to work in environments where nurses are incredibly needed, trusted, and ethical.
There is a place for you in this profession and you can make a difference.
Welcome to the Cougar Nation!
Your Dean,
Kathryn Tart, EdD, MSN, RN
Founding Dean and Professor
Humana Endowed Dean's Chair in Nursing
Fulbright Specialist