Erin Kelleher
Associate Professor and Associate Chair for Graduate Affairs
Department of Biology and Biochemistry
Research Division: Cell and Molecular Biology (Primary), Ecology and Evolution (Joint/Adjunct)

Office: Science & Research 2, 421D
Contact: eskelleher@uh.edu - (713) 743-3640
Education: Ph.D., University of Arizona, B.S./B.A., University of Virginia
Google Scholar Profile
Website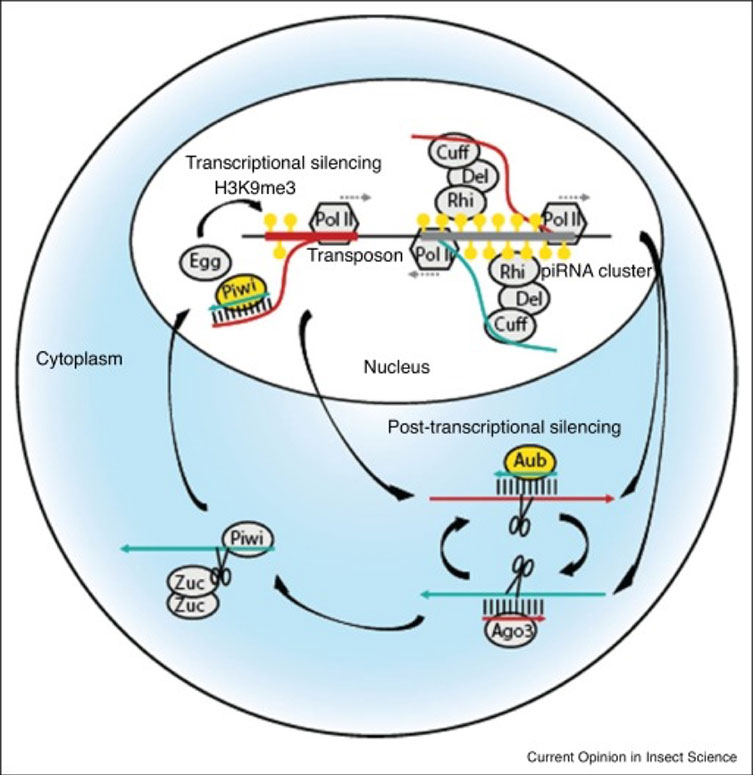 Transposable elements (TEs) are mobile genetic sequences that populate and parasitize genomes. TEs impose a multifaceted mutational burden on their host through insertional inactivation of host genes, participation in ectopic recombination, and the induction of DNA damage. Our research focuses on how the host genome fights back against TEs through small RNA silencing pahtways, and how they tolerate TE activity in developing germline cells.
Evolution of small RNA mediated silencing: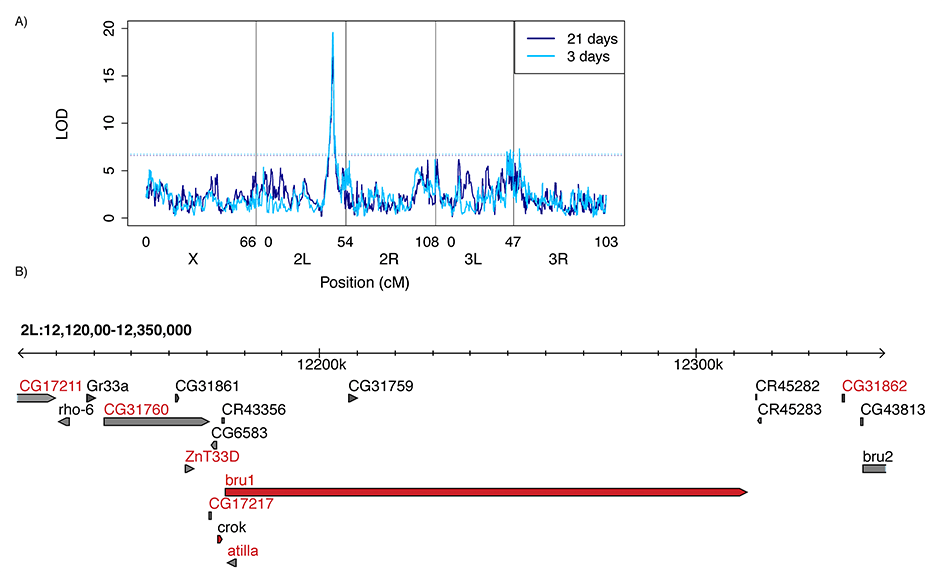 Eukaryotic genomes defend themselves from TEs through small RNA-mediated silencing pathways, which suppress the transcription and translation of TE encoded proteins required for transposition. We study how these pathways evolve, including changes in small RNA repertoires, the proteins that establish them and the potential for genomic autoimmunity.
Tolerance of transposition:
We are also interested in how host cells, particularly developing germline cells, withstand the genotoxic effects of TEs. DNA damage resulting from transposition is associated with the loss and disrupted development of male and female gametes. Are there existing mechanisms that allow host cells to tolerate germline DNA damage, thereby ensuring host fertility? Through studies of induced and natural variation in D. melanogaster we have isolated genes and loci influencing tolerance, and are interrogating their functions and evolutionary histories.
Wang L., Barbash D.A., Kelleher E.S. (2020) Adaptive evolution among cytoplasmic piRNA proteins leads to decreased genomic auto-immunity. PLoS Genetics, 16: e1008861.
Kelleher E.S., Barbash D.A., and Blumenstiel J.P. (2020). Taming the Turmoil Within: New Insights on the Containment of Transposable Elements. Trends in Genetics, 36:474-489.
Zhang S., Pointer B., Kelleher E.S. (2020) Rapid evolution of piRNA-mediated silencing of an invading transposable element was driven by abundant de novo mutations. Genome Research, 30:566-575.
Kelleher E.S., Jaweria J., Akoma U., Ortega L., Tang W. (2018) QTL mapping of natural variation reveals that the developmental regulator bruno reduces tolerance to P-element transposition in the Drosophila female germline. PLoS Biology. 16:e2006040.
Tasnim S., Kelleher E.S. (2018) p53 is required for female germline stem cell maintenance in P -element hybrid dysgenesis. Developmental Biology. 434:215-220.
Kelleher, E.S., Barbash D.A. (2013) Analysis of piRNA-mediated silencing of active TEs in Drosophila melanogaster suggests limits on the evolution of host genome defense. Molecular Biology and Evolution. 30:1816-1829.
Kelleher, E.S., Edelman, N.B., Barbash, D.A. (2012) Drosophila interspecific hybrids phenocopy piRNA pathway mutants. PLoS Biology. 10:e1001428.
Honors and Awards
National Institute of Health National Research Service Award, 2010-2013
Cornell Center for Population Genomics Post-Doctoral Fellow, 2009-2010
American Association for University Women Dissertation Fellowship, 2008-2009
National Science Foundation Doctoral Dissertation Improvement Grant, 2007
National Science Foundation IGERT Fellow in Genomics, 2004-2008
Organizations, Outreach, Boards, Memberships
Member
Society for the Study of Evolution, Society for the Study of Molecular Biology and Evolution, Genetics Society of America
Outreach
Co-Instructor the the University of Houston Fly Genetics Workshop, National Science Foundation Research Experience for Teachers Mentor