UH College of Education Professor Earns Early Career Achievement Award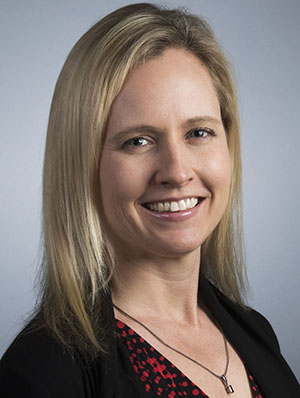 Posted Feb. 8, 2021 — During a trip to Tanzania in 2019, University of Houston professor Susie Gronseth met a teacher eager to replicate a musical activity but worried about finding the right supplies in her remote area. Gronseth, an expert in instructional design, brainstormed with her about available materials, such as PVC pipes and hollow plant stems, to create the instruments.
"I want to empower educators," said Gronseth, a clinical associate professor in the learning, design and technology program at the UH College of Education. "You don't have to take this pre-packaged product and make it work. You can create something that works in your own context."
For making an impact in field of instructional design locally and globally, Gronseth received the 2020 Early Career Achievement Award from the School of Education at Indiana University. She earned her Ph.D. in instructional systems technology from there in 2011.
"Simply put, Susie Gronseth has become an innovative scholar who is blazing new trails and bringing others (i.e., her mentees) along the path to success as these trails widen," said Curtis Bonk, a professor at IU and one of Gronseth's mentors.
Haoyue Zhang, a student of Gronseth's, praised her teaching and encouragement.
"She gives me the confidence to do what I want and to refuse what I don't want," said Zhang, who's pursuing a Ph.D. in curriculum and instruction at UH. "I wish to be someone like her."
Gronseth credits her educational background for her success.
"The program at IU prepared me very well for the work that I am doing," Gronseth said. "I feel so honored to have been recognized for the efforts I've put in since completing that degree."
A Florida native, Gronseth earned a Bachelor of Science in elementary education and specific learning disabilities from Palm Beach Atlantic University and a master's in education with a concentration in educational technology from Louisiana State University.
Her passion began in special education and blossomed into improving education for all types of learners.
"I was very interested in how I could address barriers to learning," she said. "I started off focusing on how disability creates barriers and how I can differentiate to meet diverse learner needs. Then, I went into, 'How can I reach students from a distance through online technologies?' Then, I got into learning how we could do that effectively. That translated into instructional design in general."
Gronseth began working at the UH College of Education in 2012. Her students include pre-K through college teachers, corporate trainers, health care professionals and other educators who want to improve their training practices.
She's developed an expertise in Universal Design for Learning — a framework to improve curriculum design to support all students. A book she co-edited, "Universal Access Through Inclusive Instructional Design: International Perspectives on UDL," was published in 2020.
"For me, inclusive education acknowledges the unique learner profiles and whatever you bring to the learning situation and tries to strategically provide flexibility," Gronseth said. "Sometimes technology plays into those experiences, but I believe that it doesn't have to include technology. I am interested in using a lot of resources and ideas to engage learners."
Gronseth serves as co-chair of the Universal Design for Learning special interest group for the Society for Information Technology and Teacher Education. She's also a past president of the International Society for Technology in Education's Inclusive Learning Network.
"It's been a lot of work," she said, "but it's been meaningful work."
— By Jordan Hart
— Photo courtesy of Susie Gronseth