University of Houston Counseling Psychology Alum Earns Board Certification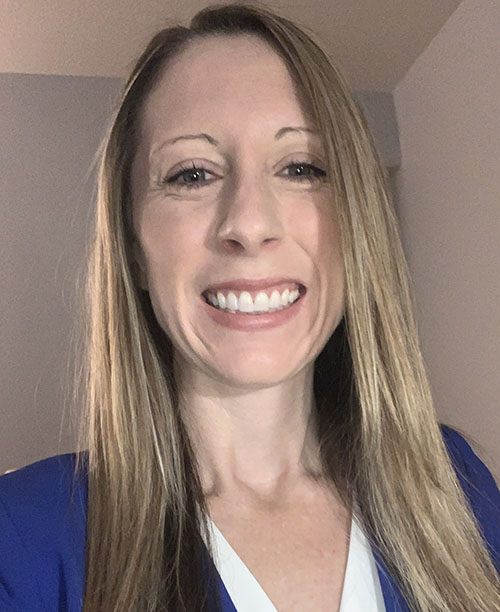 Posted August 5, 2021 — UH College of Education alumna Laura Priorello has earned the prestigious distinction of board certification from the American Board of Professional Psychology in clinical health psychology.
Priorello graduated with a Ph.D. in counseling psychology in 2016 and now works as a senior associate consultant and clinical health psychologist at Mayo Clinic in Arizona.
"It is a major accomplishment that not many psychologists manage; in fact, only approximately 4% of licensed psychologists in the U.S. attain this status," said Roberta Nutt, who recently retired as a professor and training director of the College's counseling psychology program. "Board certification is a measure of advanced professional competence and expertise — a significant recognition for the profession, the health care system and the public."
Learn more about Priorello's work and interests in the following Q&A:
What does it mean to you to receive board certification?
This means I have achieved the highest level of psychology specialty education/training and that I am on par with my physician colleagues here at Mayo Clinic. This is a huge accomplishment that took approximately three years to complete and I am very glad to have it behind me!
Where did your interest in counseling psychology and health psychology come from?
My incredible AP psychology professor in high school planted the seed to spark my interest in psychology. In college, I had planned to major in music therapy, as I am a vocalist, but I ended up finding more passion in the therapy/psychology work.
I pursued my master's degree in mental health/addiction counseling at Marquette University on my way to my doctorate, where I interned at a clinic whose population consisted of homeless individuals suffering from opioid addiction as an attempt to manage their chronic pain. I became keenly interested in the psychological factors contributing to chronic pain and decided to seek a doctoral advisor conducting research in this area; this landed me at the University of Houston, whose city is home to the largest medical center in the world. 
What professors inspired you while you were a doctoral student?
Dr. Roberta Nutt, who was training director when I was at UH, truly cared about our training and took us under her wing. On top of being busy at her own job, she was very involved in state and national organizations. Dr. Consuelo Arbona, who was my advisor and an avid researcher/educator, is incredibly smart in research and teaching. I don't know if I would've passed my dissertation without her.
What did you enjoy most about the counseling psychology program?
The emphasis on self-care, which has very much helped me in my career, and the camaraderie of our cohort. We also had the opportunity to interact with other cohorts and form relationships with them as well.
How did the program prepare you for board certification?
There was a huge emphasis on ethics and legal issues in my doctoral program, so I believe that really helped me with those portions of the exam. In addition, I strengthened my writing skills during this program; we had to write many essays so that prepared me well for the written portion of the exam.
What would you tell prospective students considering UH?
Go for it! This program will open up a multitude of opportunities, friends, colleagues and mentors, and you will learn a ton. I still keep in touch with my training director, Dr. Nutt, and my advisor, Dr. Arbona, and my classmates. Pre-pandemic, I would see them among other colleagues at UH's social hour at the APA [American Psychological Association] conventions — hopefully these will continue soon!
How has your work and/or your perspective changed since the COVID-19 outbreak?
Since the pandemic, we have transitioned to a combination of telehealth and in-person visits, based on the patient's needs/requests. Although the pandemic has been challenging, I feel that it has opened up many doors for patients that would prefer telehealth rather than in person due to age, disability, medical status and location, to name a few. On an unfortunate note, the pandemic has brought about a rise in anxiety, depression, grief, obesity and many other physical/mental health concerns, so I believe my practice and the field of psychology has forever changed as a result.
What are your plans for the future?
Now that I am board certified, I will soon become promoted from senior associate consultant to consultant, which will give me voting rights and open up more opportunities at Mayo Clinic. I plan to stay at Mayo Clinic Arizona for the foreseeable future and become more involved in my state and national organizations. In addition, I plan to be involved as a fellow of the American Academy of Clinical Health Psychology, which I achieved upon becoming board certified, as a mentor and help provide continuing education activities to promote board certification in clinical health psychology.
—By Kathy Patnaude
—Photo courtesy of Laura Priorello