Internships Gave UH Students an Edge in High-Tech Tools Grant-funded program supported College of Education graduate students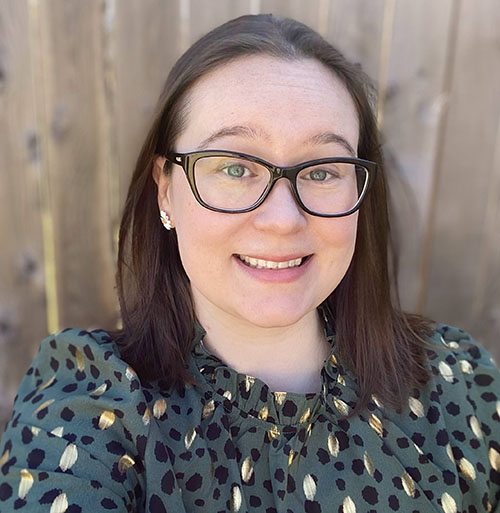 Posted Oct. 25, 2022 — A typical internship might involve shadowing experts in the field, conducting research and writing reports, but Kathryn Seastrand created a virtual escape room, requiring players to work together to solve puzzles in their quest to free a girl accidentally locked in a doctor's office.
Seastrand was one of several students in the University of Houston College of Education's learning, design and technology program who had the opportunity to participate in innovative internships designed to address health disparities and other challenges through effective education and emerging technologies. The projects were supported by grants from the National Institutes of Health and the National Science Foundation.
"We incorporate hands-on practical skills that involve creating online courses, in-person training experiences or informal educational experiences," said Susie Gronseth, a clinical associate professor of learning, design and technology.
The internship programs were part of a partnership with UH Population Health, the Tilman J. Fertitta College of Medicine and the Computational Biomedicine Lab at UH.
Seastrand's project is intended to teach users about artificial intelligence and health technology. The internship drew upon everything she had learned in her master's degree program at the College of Education, she said. It also came at a good time because she was about to begin teaching audio visual technology to ninth-graders at Conroe High School and had to develop the course and class materials herself.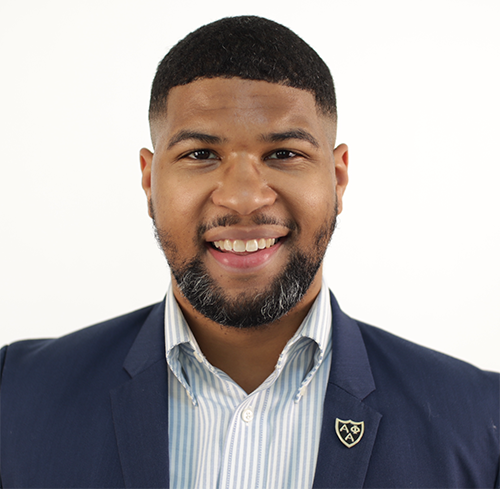 "The internship prepared me for success — helped prepare me to design any type of instruction," said Seastrand, who's pursuing an M.Ed. in curriculum and instruction with a specialization in LDT.
With the COVID-19 pandemic accelerating the need to improve virtual teaching and learning, the internships provided students with real-world scenarios to improve their skills and advance training and technology used by businesses and nonprofits.
Gione-Paul Comeaux worked with fellow student Khy-Lan Patton and alumnus Daniel Burgos to develop an online training course on scientific data management principles that will launch on the Coursera platform in 2023.
Comeaux enrolled in the master's program during the pandemic, seeking to build on skills he honed while working in corporate America and transition into a career in education. As an intern, he edited videos for a Coursera course on FAIR (findability, accessibility, interoperability, reusability) principles for scientific data. This seminar, aimed at research scientists, allows participants to watch the modules in any order and incorporates stock photos and other media to highlight the importance of diversity. Comeaux said the experience taught him to approach his work from a learner's perspective.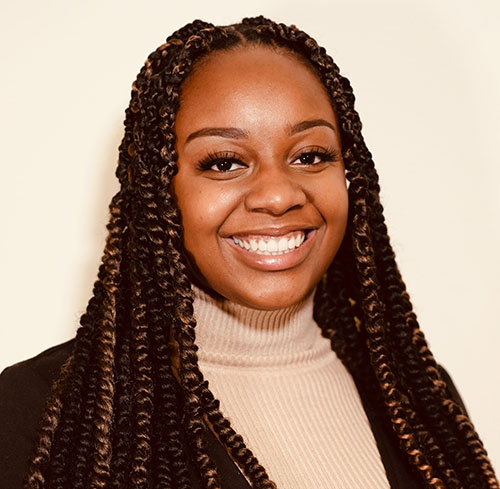 It also gave him more intangible skills, including boosting his confidence. "Now I know I can do these things. If someone asked me to do it again, I could," he said.
Patton, who helped design videos, a discussion prompt and quizzes for the course, said the LDT internship helped her land a career as a corporate trainer. "This internship helped me develop my skills for designing online courses," she said.
A.R. Chao, who graduated in May, had a similar experience in his internship working on a project with the Houston Food Bank. As remote learning became more common, Chao wished to build on his long career as a teacher in private schools and his experience in technology training and IT support.
"What I love about the master's program is it helps me think beyond my classroom teaching experience," he said.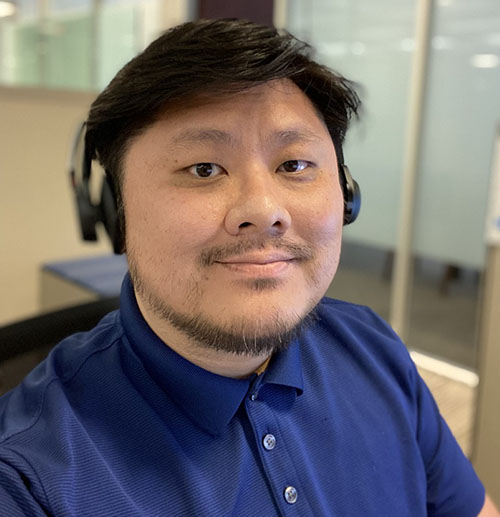 Chao's project leverages real-time and historical data involving weather patterns, hurricanes and other storms to help the food bank and its partners improve how they distribute food supplies and other aid throughout greater Houston during disasters. He led discussions between the developers and the nonprofit to assess how they could improve operations, including better ways to contact partners and people who needed help.
Chao also ensured the tool was user-friendly and met accessibility standards — such as checking whether colors used in the online program worked for people with vision challenges.
 "I asked, 'Does it make sense? Are they able to get the value and address their need?'" he said.
Chao said the internship gave him an edge over other instructional designers. "The internship and this degree will help me make better training courses at whatever role I'm in," he said. "Instructional design has helped me think outside of the box. It's helped me consider how we can learn in a more efficient way that leverages technology."
— By Lillian Hoang
— Photos courtesy of internship participants