UH Alumna Continues Push for Educational Equity as New Dean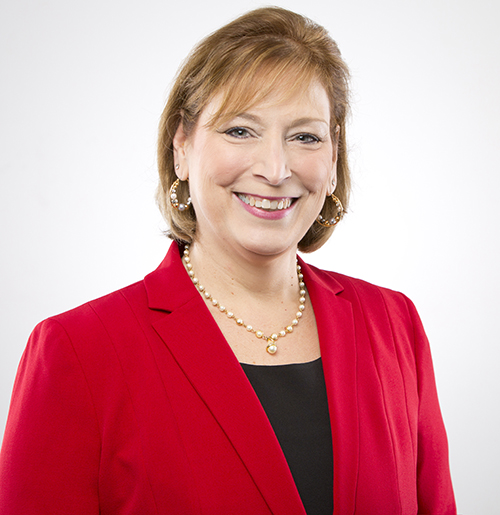 Posted Feb. 3, 2021 — Julie Fernandez's fuel for working in education started during her high school graduation ceremony when she accepted her diploma and looked into the audience to see her older brother watching from the balcony. He had a learning disability and was held back, overlooked and cast aside in school. He should have graduated before her.
Fernandez committed herself then to ensuring that all students are valued. She continues to realize this vision in her new role as dean of the College of Education at Charleston Southern University in South Carolina.
"Every student deserves a high-quality teacher. That is my passion," said Fernandez, who earned a doctorate in professional leadership from the University of Houston College of Education in 2012.
Fernandez stepped down from her beloved job as dean of the College of Education and Behavioral Sciences at Houston Baptist University to spend the last decade of her career in her hometown of Charleston. She started the position Jan. 1, with students continuing to struggle academically and financially amid COVID-19. She calls the pandemic a "defining moment for higher education."
"This is going to push us to be more creative in virtual learning," she said. "There's a lot more work we need to do to make sure students are engaged. It can't be pure lecture anymore."
The doctoral program at UH, she said, gave her a strong foundation to lead effectively.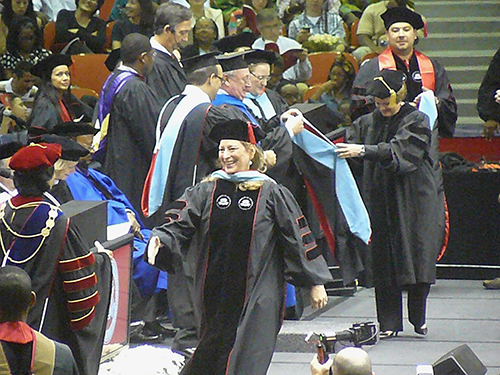 "The courses that prepared me were about transformational leadership," Fernandez said. "It's not just signing papers. It's looking at the organization and asking, 'How can we transform it to be the most effective, efficient, positive organization that's going to help grow student success?' Even the research we did all revolved around how to be an effective leader."
She added that the late professor Steve Busch encouraged her to teach at UH as a visiting assistant professor in the Department of Educational Leadership & Policy Studies.
"He wouldn't allow me to say I couldn't do something," Fernandez said. "He listened to you and asked questions that made you reflect. He did that in his classes. He had a big impact on my whole cohort."
He later followed her to HBU and talked her into the dean role there, where she worked with local school districts to understand and meet their needs. For example, when Spring ISD officials said they needed more administrators, Fernandez worked with them to train 35 assistant principals and principals in a year.
"Julie embodies the best of our program — smart, mission-driven and committed to the success of all students," said Moores Professor Cathy Horn, who chairs UH's Department of Educational Leadership & Policy Studies. "She brings her wisdom and her enthusiasm to her work in ways that benefit students, faculty and staff. And most importantly, her leadership benefits the broader communities she seeks to serve."
In Charleston, Fernandez said she looks forward to offering professional development, partnering with local districts, helping struggling schools improve and reaching out to aspiring teachers in high school.
"That's why we exist — to help public and private schools be successful so that every child is treated equitably, fairly and with respect," she said.
— By Lillian Hoang
— Photos courtesy of Julie Fernandez