UH Alum and Adjunct Professor Wins National Educational Leadership Award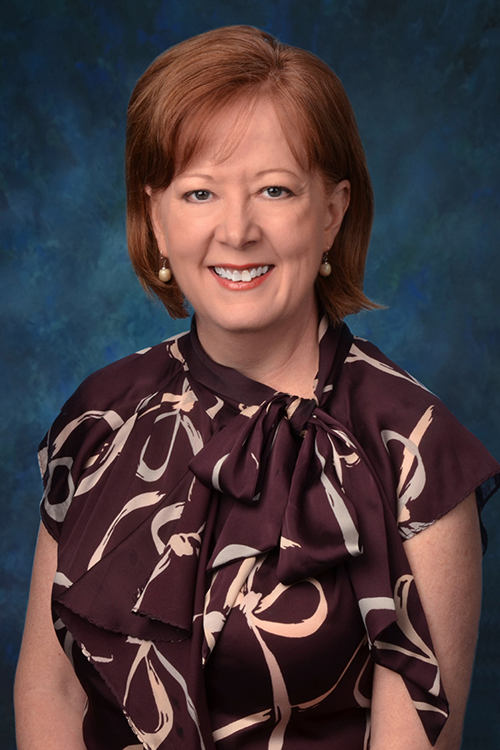 Glenda Horner
Posted September 25, 2018 – Ask Glenda Horner, a 30-year educator in the Cypress-Fairbanks Independent School District, to describe good leadership, and another word comes to mind: service.
"It's all about serving other people. I hope that doesn't sound too corny," she said. "That's really what it's about."
As Cy-Fair ISD's director for staff development, Horner has helped shape its lauded principal-pipeline program and coordinated new professional learning opportunities. She's also helped redesign the principal-preparation master's program at the University of Houston College of Education and serves as an adjunct professor to aspiring school leaders.
"You can't get into this for money or power," said Horner, who earned an Ed.D. from the College in 2011. "It's because you want to make a difference. You're ready and willing to serve others and walk alongside them."
Horner's service has drawn national recognition. She will be honored in November with the 2018 Excellence in Educational Leadership Award from the University Council for Educational Administration. The council is a consortium of higher education institutions focused on preparing high-quality school leaders.
April Peters-Hawkins, associate chair of the College's Educational Leadership & Policy Studies department, praised Horner's work in the state's third-largest school district.
"Through her support of aspiring school leaders in CFISD and through her collaboration with the University of Houston, Dr. Horner exemplifies excellence in educational leadership preparation," Peters-Hawkins wrote in her award nomination letter.
Born in Odessa, Texas, Horner attended Cy-Fair ISD from kindergarten through high school. A first-generation college student, she said the district's strong academic environment helped prepare her for Sam Houston State University.
Horner found her way to teaching via her love for English.
"I wanted to grow up to be my junior English teacher," she said.
After college graduation, she returned to work for her former district. She taught English for a year before finding a new passion in speech and theater arts. She went on to earn a master's in educational leadership from Stephen F. Austin State University, served as director of instruction at Watkins Middle School and in 2010 became coordinator for staff development for the district. She was promoted to director in 2013.
She served in a critical role as the fast-growing suburban district made leadership development a top priority. The district outlined key skills needed to be a successful leader, developed an intensive induction for new administrators and created a formal mentorship program.
"My favorite thing is to help other people grow," Horner said.
Education is also a family affair. Horner's husband teaches in Cy-Fair, and her daughter recently started her first year teaching in the district. And, yes, she spends some Friday nights watching high school football – her son, a senior in the district, does audio and video production during games.
Still drawn to the classroom, Horner said she's energized to be serving as an adjunct professor. As part of Cy-Fair's partnership with the UH College of Education, Horner is teaching educators in her own district who are pursuing a master's in administration and supervision. Classes are held in Cy-Fair, and the students are part of a close-knit cohort with themes tailored to the district.
"These are our practitioners, so I get to help shape who they're going to become," Horner said. "It's humbling and energizing at the same time. They're simply amazing is all I can tell you. I feel blessed to be able to be a part of their professional journey. All I need to do is point them in the right direction and get out of the way."
Roy J. Garcia, Cy-Fair's associate superintendent of school administration and leadership development, called Horner a "master facilitator" known for her creativity and innovation.
"Her leadership and guidance in creating the pipeline to leadership in CFISD has assisted us in obtaining national recognition for our leadership development program," he said. "We are very fortunate to have Glenda leading and teaching our leaders."
–By Ericka Mellon
–Photo courtesy of Cypress-Fairbanks ISD