Staff Spotlight: Director Honored for Supporting College of Education Graduate Programs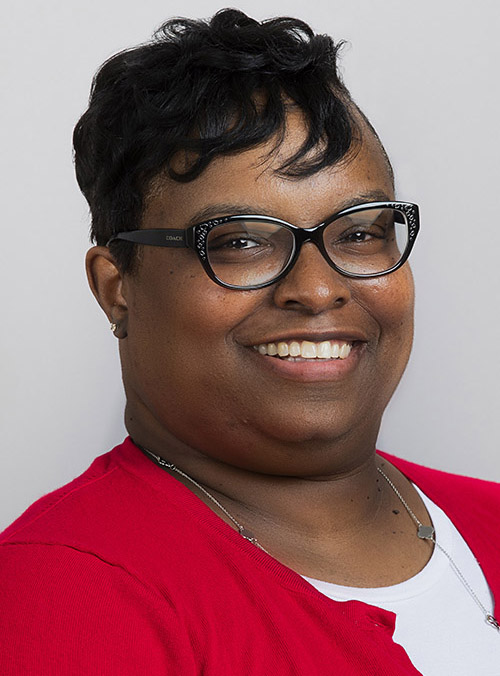 Posted Oct. 29, 2020 — For guiding graduate students and faculty with empathy and efficiency, Bridgette Jones earned the 2020 Staff Excellence Award from the University of Houston College of Education.
"This award is significant to me because it represents something I hold in very high regard — customer service and assisting others," said Jones, who serves as director of student affairs in the College's Office of Graduate Studies.
After considering a career in the sheriff's department, Jones found her calling in higher education and has worked in the field for nearly 20 years. With her hardworking team, she makes sure the graduate studies office runs smoothly.
Nathan Smith, chair of the Department of Psychological, Health, & Learning Sciences, nominated Jones for the award for her responsiveness, wealth of knowledge and friendly attitude.
"Her hard work makes the lives of all faculty and graduate students in PHLS — and I'm sure the rest of COE — much easier," Smith said.
Learn more about Jones and how she helps students in our Q&A below.
What is a typical day at work for you like? 
There really is no typical workday! Each day is different. The office is cyclical, meaning there are certain activities that happen at the same time every year. Right now, we're gearing up for admissions. In addition to admissions, we will be conducting advisement for our current students.
What concerns and questions do you typically hear from students, and how do you try to help?
One concern we hear a lot of, especially during this time of uncertainty, is students feeling overwhelmed in their programs. I find commonalities with the student to help ease their stress and let them know that I truly understand what they are experiencing. This allows them to feel heard and understood. Then, I provide them with options to determine where we can go next.
What would you like to tell your students during this time?
Ask all the questions, no matter how small or inconsequential they may be. It could be the difference between success and failure! During this time, I would tell students to focus on the long term and do at least one thing a day that will help them reach their goals. I would also say find something they enjoy and do it often to help relieve the stress and anxiety of these crazy times!
How has COVID-19 affected your work? 
Fortunately, COVID has not affected my work at all. Everything we do can be done via email, Zoom or Microsoft Teams.
Have you picked up any hobbies during this pandemic?
I've been exercising. I've also been listening to audiobooks about racism and Black history in America. My husband and I opened a small food business called The Wing Boss. It's carryout and delivery only and located near the University in Third Ward.
What is a fun fact about yourself that not many people know?
I used to play piano when I was younger, and all three of my children and I are left-handed. But my husband is right-handed.
— By Lillian Hoang