UH Partners with Aldine ISD to Prepare Future Principals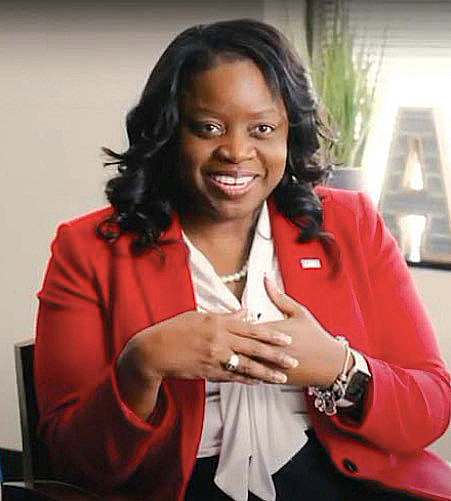 Posted July 21, 2022 — "I cannot stress how much leadership matters," said LaTonya M. Goffney, the award-winning superintendent of the Aldine Independent School District. "When districts prepare and train aspiring school leaders, they are better equipped to improve teaching quality and, ultimately, student achievement."
To that end, Aldine ISD and the University of Houston College of Education have partnered to launch an immersive principal training program with funding from the Texas Education Agency. Participants gain real-world experience during a yearlong internship, where they're employed full time as school leaders. They also receive a scholarship that covers tuition and fees while they pursue a master's degree in administration and supervision in preparation to earn state certification as principals.
The College has led the way in the Houston region on this innovative preparation model, also working with Houston ISD and Angleton ISD on similar principal residency programs.
In traditional programs, the graduate students typically retain their role as teachers; they may get to shadow a principal but don't get to experience their day-to-day activities for long. The residency approach allows for embedded training with support from a mentor principal and a field advisor.
"Having the opportunity on a daily basis to gain leadership knowledge and skills with ongoing feedback from an effective school leader allows aspiring leaders to be job ready for a school leadership role," said Clinical Associate Professor Keith Butcher, who heads the College's principal preparation programs. "A graduate from a full-time residency internship program fully understands what it means to lead a school and is ready to accept that responsibility from day one."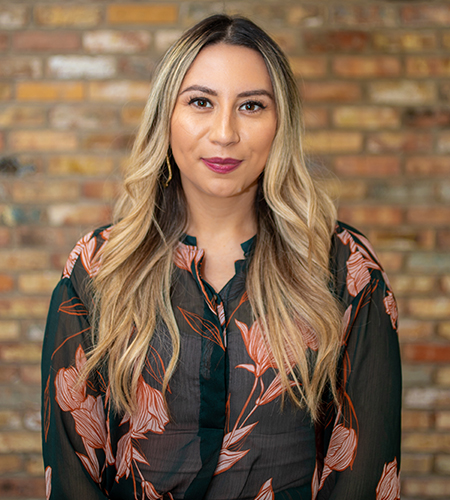 'A Diverse Bench of Leaders'
The College's program with Aldine follows a hybrid structure; students meet with professors in person one week and then log in for virtual learning the following week. College and school district officials worked together on the program design, curriculum and candidate support to meet the district's needs.
Dana Arreola, Aldine ISD's executive director of leadership development, encourages other districts to consider a principal residency model.
"We know that strong school leadership is key to ensuring all students in our district receive a rigorous, enriching educational experience that prepares them for success in college, career and life. Therefore, Aldine ISD is committed to creating a strong, diverse bench of leaders who are prepared to transition into the role of principal and assistant principal as positions become available," she said.  
Through internal surveys, Aldine ISD determined there was a need to increase the number of bilingual principal candidates to mirror the ethnic and racial trends in the current student population. Roughly three-quarters of Aldine ISD students are Hispanic, while a quarter of the district's campus leadership is Hispanic, according to Aldine ISD's Human Resources and Student Services departments. In the principal residency program, more than 60% of the candidates are Hispanic.
'A Great Opportunity'
A first-generation college student, Joseline Herrera is one of the six candidates in the UH-Aldine ISD program. Originally from El Salvador, she moved to Houston at age 8 and graduated from Aldine's Eisenhower Senior High School. She pursued a bachelor's in interdisciplinary studies and earned a bilingual teaching certification from UH-Downtown in 2015.
"I came to a new country, had to learn and adjust to a new culture, and my teachers played an important role in shaping me and helping me out," Herrera said.
Formerly a math instructional coach at Aldine's Goodman ACE Elementary, she applied for the principal residency program to give back to the community that helped raise her. She will serve as an assistant principal residency intern (APRI) at Escamilla Elementary.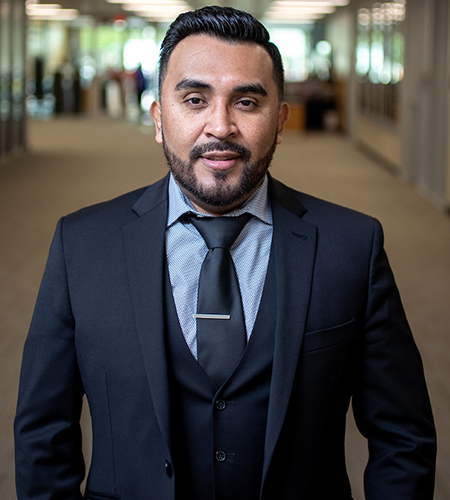 "Being accepted into the APRI program has resurfaced my childhood dream since arriving in this country: being a role model for the leaders who will come behind me," she said.
Like Herrera, Sergio Llanas wants to become a principal to make a bigger impact.
Growing up in Mexico, Llanas loved science but couldn't conduct experiments because his schools lacked equipment. Although he struggled with speaking English, he moved to Houston at age 17 for more opportunities. Llanas started at UH-Downtown in 2000 and attended on and off for nine years, taking breaks to work and save money for the following semester. At 29, he earned a bachelor's in interdisciplinary studies, becoming a first-generation college graduate. In 2014, he earned a bilingual teaching certification and started his teaching career.
An advanced Spanish teacher at Aldine's Blanson CTE High School, he joined the principal training program to inspire other immigrants and students who have struggled. "I decided to become a teacher so I can motivate and help students and prove that it can be done," he said. "As a principal, I will have the opportunity to reach not only more students, but also teachers."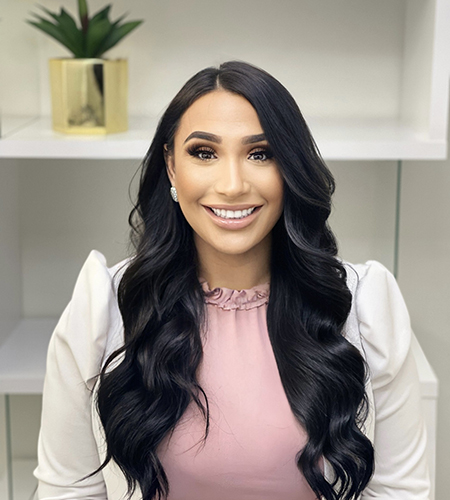 Another Aldine program participant, Evelyn Hernandez, praised the program's internship component and scholarship support for helping financially struggling students who aspire to be educational leaders.
"This is a great opportunity," said Hernandez, a graduate of Aldine High School and first-generation graduate of UH-Downtown. "I believe this is once in a lifetime."
'No Way You Can Lose'
Justin Collard, who participated in the Angleton ISD residency program with UH, said the entire experience — the internship, courses and professors — proved invaluable.
"Even in the middle of COVID, I was able to have unprecedented access to my professors and cohort," said Collard, who interned as an assistant principal at Angleton High School and graduated in August 2021 with a master's in administration and supervision.
The internship also provided Collard crucial lessons, including insight into stressors he would face as a principal and how to manage them.
"It taught me to not just go in and bulldoze ideas in teachers' classrooms but reach a consensus," he said. "Even if not everyone is on board, people will feel they've been heard."
While the principal certification process can be overwhelming, Collard said, the UH program prepared him. He noted that Butcher, the program director, went above and beyond, hosting Saturday Zoom sessions to review all 268 certification exam questions.
"There's really no way you can lose in this program," Collard said.
— By Lillian Hoang
— Courtesy photos