Please note: During the COVID-19 restrictions, there is a limited scope to the audiology services the University Speech-Language-Hearing Clinic can provide. Please call (713) 743-0915 for more information. 
The University Speech-Language-Hearing Clinic: A United Way agency (USLHC) is pleased to provide a complete range of hearing services. Our audiologist holds national certification and state licencure. 
Hearing Diagnostic Services - Children over the age of 10 and adults who may have hearing difficulties are evaluated and tested for a variety of hearing problems at the USLHC. When testing is completed, results are discussed with the individual and family. Medical and educational recommendations are made and a report is sent to the individual tested and the referring professional.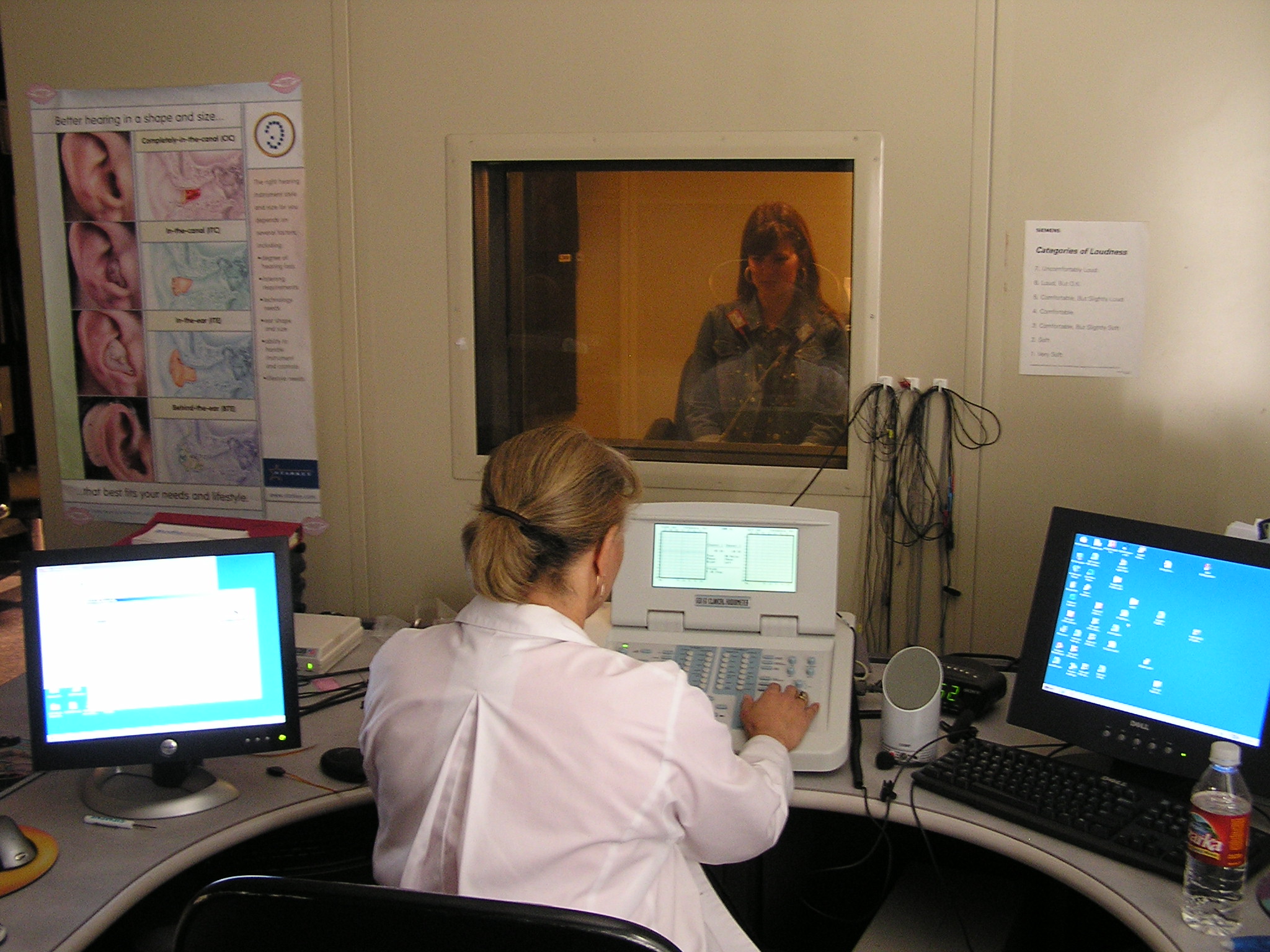 Hearing Aid Evaluation and Selection - Testing to determine whether one is a candidate for hearing aids is provided for children over the age of 10 and adults. For those clients who already have hearing  aid(s), the benefit of the current hearing aid(s) is also assessed. Specific makes and models are recommended based on test results and assessment of client communication needs. Hearing aids may be purchased through the USLHC. Assistance in the process of adjustment to the hearing aid(s) is included as part of our regular follow-up. Specific information is available on details and fees related to hearing aids.
Electro-Acoustic and Real Ear Measurement - These methods of evaluating hearing aid function and effectiveness are available and are used routinely by the audiologist at the USLHC.
Assistive Listening and Alerting Devices – F.M. systems, induction loop systems, and infrared receivers are available for demonstrations and purchase. Information regarding other listening and alerting systems can be made available on request.
Hearing Aid Assistance - Partially funded by the United Way, the Adult Hearing Aid Assistance Program provides hearing aids and earmolds to adults at a reduced cost. Qualification is based on income. A hearing aid assistance application is available through the University Speech, Language and Hearing Clinic at (713) 743-0915.
Hearing Management and Rehabilitation Services - Training in managing a hearing loss is provided to clients and includes informational counseling, speech reading, listening, and adjustment to amplification and cochlear implants. Available services include speech/language intervention and the development of conversation management strategies.
Forms
Audiology Introduction (Please click here for the form.)
Audiology Case History Form (Please click here for the form.)
Fee Reduction Request Form (Please click here for the form.)
Physician's Examination Report (Please click here for the form.)