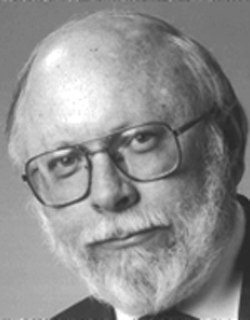 A.D. Bruce Religion Center 
University of Houston 
113B A.D. Bruce Religion Center 
Houston, Texas 77204-3052 
(713) 743-3213
Biographical Summary
B.A. in Bible with minors in Greek and English, Abilene Christian University, 1961. 
M.A. in Doctrine with minor in Hebrew, A.C.U., 1969. Thesis: ―The Apologetic Method of C.S. Lewis.‖ 
M.A. in Religious Studies with concentration in Theology and Theological Ethics, Rice University, 1974. 
Ph.d in Religious Studies, Rice University, 1979. Dissertation: ―Two Ages and Two Communities: Implications of an Eschatological Duality for Construction of a Social Ethic.‖ 
(Eighty undergraduate and eighty-one graduate hours in Religion) 
Academic Honors: A Club Scholarship (ACC, 1961): McGarvey Fellowship (ACC, 1962): Rice Graduate Scholar (1969-70): Rice Graduate Fellow (1970-72). 
Academic Society Memberships
American Academy of Religion 
Society of Biblical Literature 
American Society of Christian Ethics 
Restoration Theological Research Fellowship 
Teaching
Resident Scholar in Religion in A.D. Bruce Religion Center and Director of Religious Studies Program for the College of Liberal Arts and Social Sciences, University of Houston, 1985-Present. 
Distinguished Visiting Scholar in Religion, Graduate School, Religion Division, Pepperdine University, June, 1993. 
Associate Professor in The Department of Theology, Univesity of St. Thomas, Houston, Texas, 1974-1985. 
Visiting Theologian, University of Houston, 1981-1982. 
Selected Publications
Walking in the Light: How Christians Face Ethical Issues. Austin, Texas, Sweet Publishing Co., 1974. 
Two Ages and Two Communities: The Implications of An Eschatological Duality for Development of a Social Ethic. Dissertation at Rice University, 1979. University Microfilms International. 
The Christian Vision and Public Ethics. Peter Lang Publishing Co., Bern and Frankfurt. 1988. 
Editor, All Things Praise Thee…Lord May We. Malibu, Cal., Partnership for Christian Ministry and Publication, Pepperdine University, 1990. 
Mitchell, Lynn, et al. Gender and Ministry. Huntsville, Alabama: Freed-Hardeman University—Publishing Designs, 1990. 
Preface, Koresh: The Waco Holocaust, by Edwin Felix. Houston, Texas: Univers de Presse, 1994.