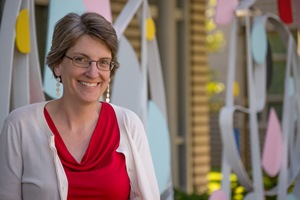 Laura Heidel, Ph.D.
Academic Counselor
713-743-5439 | email Dr. Heidel
Best Part of My Job: When students apply the skills we discuss, and this makes a difference in their academic achievement and their self-confidence. | Interests: Reading non-fiction books, trying new restaurants, doing art projects. | Education: University of Illinois- Urbana, Ph.D. in Counseling; M.A. in Counseling Psychology; Carleton College, B.A. in Psychology.
I have worked at the University of Houston for 12 years as an Academic Counselor. I hold ADD/ADHD workshops every fall and spring semester, coordinate our tutor training program, and supervise the other professional staff. College students are going through many changes- exploring their futures and deciding who they want to become.  I like being a part of that process and teaching skills that will be helpful not just as a student, but in the workplace as well.
Juanita Hall, M.Ed.
Academic Counselor
713-743-9038 | email Ms. Hall
Best Part of My Job: I enjoy being able to academically develop, support, and celebrate so many amazing students. | Interests: Movies, exercise, drawing, painting | Education: University of Houston, M.Ed in Administration & Supervision in Higher Education, B.A. in Psychology.
My background is in implementing student success strategies that include life-changing strategies, leadership, and success tips that really work. I believe in the power of motivation and helping students to achieve all that they can to elevate to a level they never thought was possible. I love helping students construct a strategic semester planner so they can reach their academic goals.
Mr. Kelsey Harris
Program Coordinator
713-743-5411 | email Mr. Harris