Staff Council Community Outreach
Fall 2022 Outreach Opportunities
 SOCK & BLANKET DRIVE 2022
The Staff Council Events Committee is excited to host this year's Staff Council Sock & Blanket Drive, which benefits the Star of Hope Mission. Collections for both new items, and clean & gently used items are needed. Drop-offs will be set-up to receive items from Tuesday, November 1 – Wednesday, December 14, 2022. A complete list of items and drop-off locations are available on a printable-friendly red or white flyer for ease of sharing. Contact Co-Chairs Stefanie Florencio or Sabrina Grant for more information. 

SUPPORT KIDS' MEALS
The Staff Council Community Outreach Committee is inviting everyone to support Kids' Meals mission to end childhood hunger. An estimated 50,000 Houston children under age 6 are facing food insecurity right now. Kids' Meals is the only home meal delivery service in the nation, providing free healthy meals right to the doorstep of preschool age children. Together, we can support Kids' Meals mission to change more than just mealtimes, but their lifetimes! Contact Co-Chairs Diedra Fontaine, Dr. Karl Hearne, or Shanequea White for more information.
A Book Drive for Kids - Spring 2022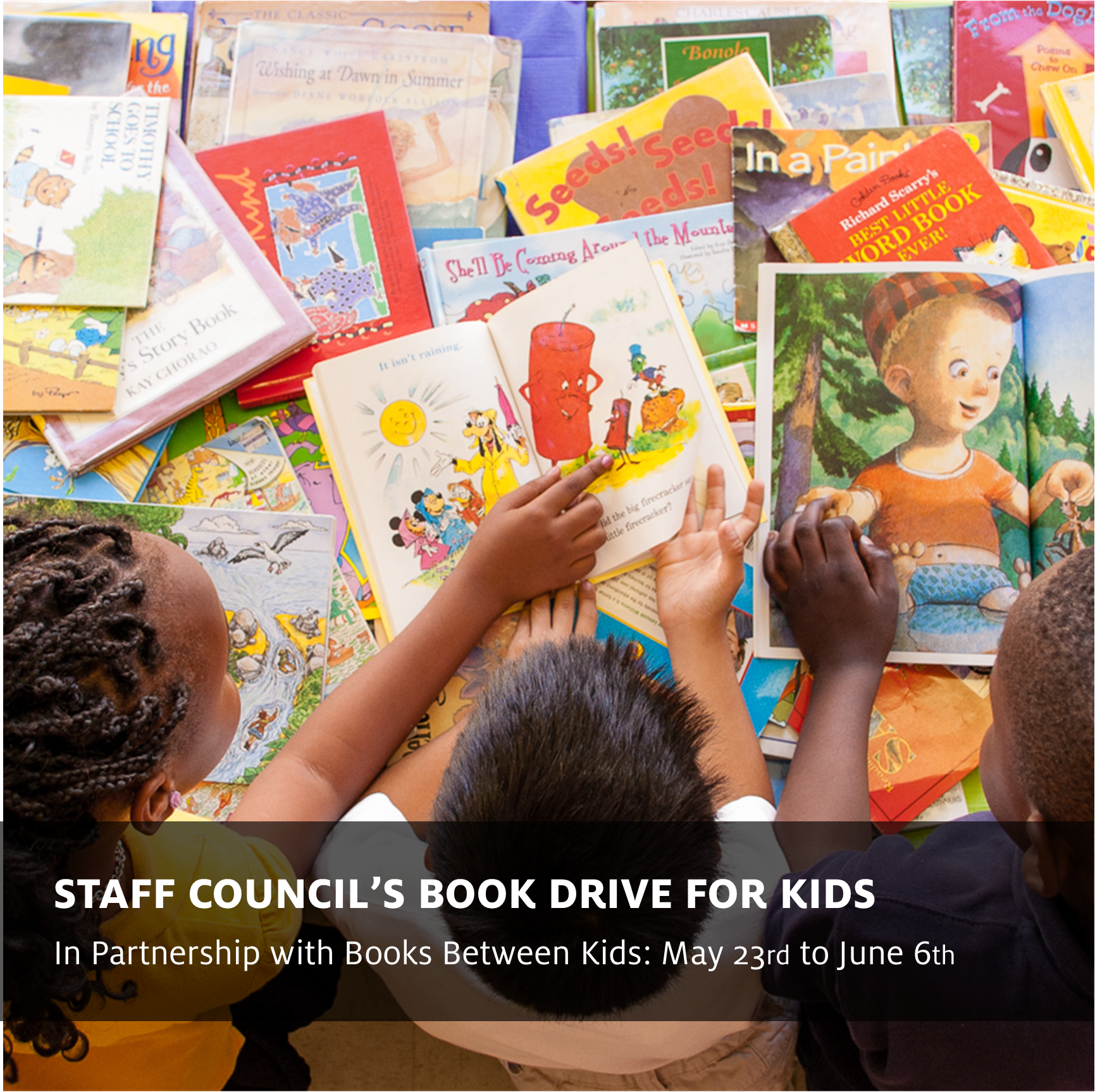 Staff Council in partnership with Books Between Kids presents "A Book Drive for Kids" at the University of Houston.  Books Between Kids is a non-profit organization serving Houston's at-risk children by providing them with books to build their own home libraries.
A Book Drive For Kids
Monday, May 23, 2022 to Monday, June 6, 2022
Donation sites will be set up in E-Cullen, Agnes Arnold Hall, and Technology Bridge. Give new and like-new books for Pre-K through 5th-grade students. 
Story Books
Chapter Books
Leveled readers
Children's non-fiction books (that kids would pick out and read for fun)
Board and Toddler Books
Spanish or dual language books
For more information about the book drive on campus contact Staff Council Community Outreach Committee Co-Chairs Diedra Fontaine, Dr. Karl Hearne, and Shanequea White
2020-2021 Community Outreach
Sock and Blanket Drive 2021

Thanksgiving Meals for Seniors 2021

Staff Council Food Drive Benefited the Cougar Cupboard

3rd Ward Community Clean Up
Get Involved
Interested in joining the Events or Staff Council Community Outreach (Ad Hoc) Committees?
Please visit the Staff Council Standing and Ad Hoc Committee webpage to contact this year's Co-Chairs. 
You do not have to be a Staff Council member to join or participate in a committee. 
Want to volunteer for an event?
Staff Council needs volunteers to help with our events. Staff, faculty, and student volunteers are all welcome to sign up
.