Staff Council Community Outreach (Ad Hoc) Committee

A Book Drive for Kids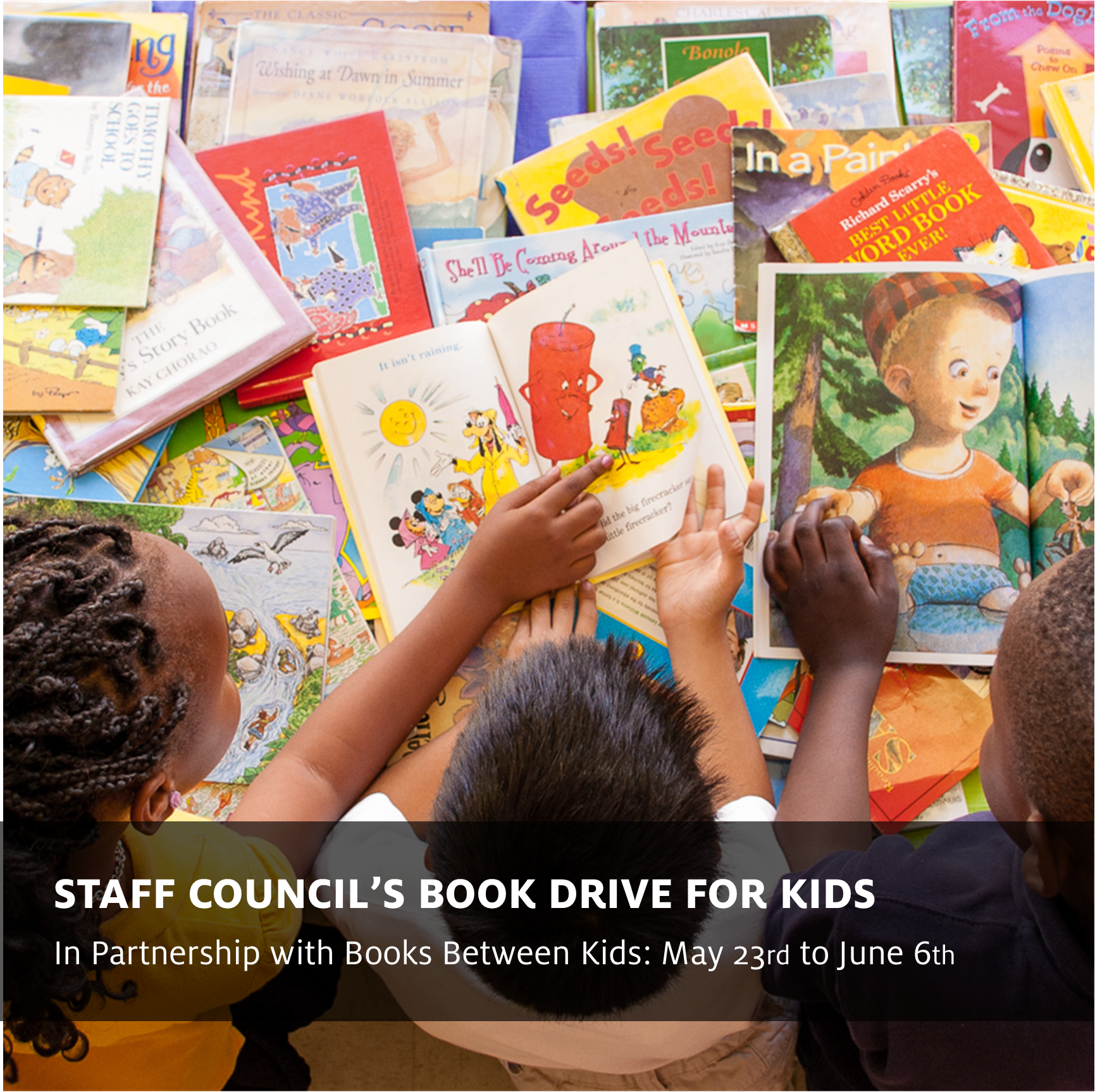 Staff Council in partnership with Books Between Kids presents "A Book Drive for Kids" at the University of Houston.  Books Between Kids is a non-profit organization serving Houston's at-risk children by providing them with books to build their own home libraries.
A Book Drive For Kids
Monday, May 23, 2022 to Monday, June 6, 2022
Donation sites will be set up in E-Cullen, Agnes Arnold Hall, and Technology Bridge. Give new and like-new books for Pre-K through 5th-grade students. 
Story Books
Chapter Books
Leveled readers
Children's non-fiction books (that kids would pick out and read for fun)
Board and Toddler Books
Spanish or dual language books
For more information about the book drive on campus contact Staff Council Community Outreach Committee Co-Chairs Diedra Fontaine, Dr. Karl Hearne, and Shanequea White
Fall 2021 Volunteer Opportunities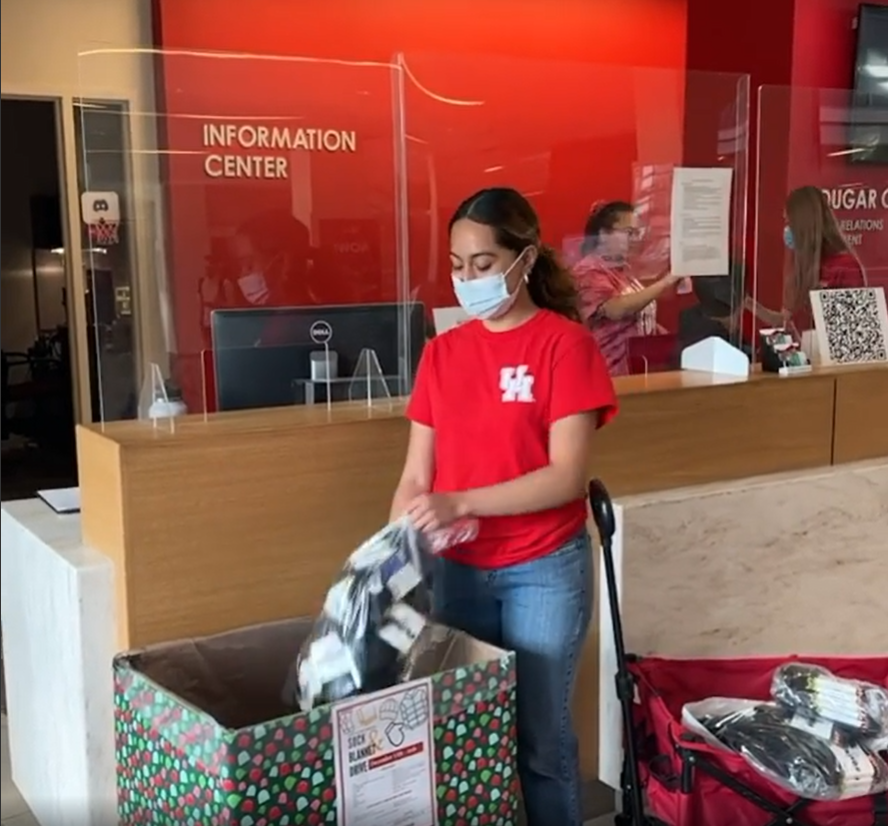 Sock & Blanket Drive
This year's Staff Council Sock & Blanket Drive benefited the Star of Hope Mission. New and cleaned, gently used items were dropped off at various no-contact locations from November 1 – December 16, 2021.
Thirtyfive large 50-gallon bags of new and gently used items were donated. Thank you to all who contributed!
Thanksgiving Meals for Seniors
Staff Council raised over $1,000 to provide 60 Thanksgiving meals to the residents at the William A. Lawson Institute for Peace and Prosperity (WALLIP) Senior Residence located in Third Ward. 
Thank you to all who contributed!
The WALIPP Senior Residence is a four-story structure offering independent living for adults age 55 and above, which opened in 2004. It provides 42 two-bedroom and 8 one-bedroom apartments. All amenities comply with the American Disabilities Act. It is located in Houston's Third Ward community.
Additionally, Staff Council donated treats to the WALIPP Senior Residence in December 2022 to help kick off the holiday season.
3RD WARD COMMUNITY CLEAN UP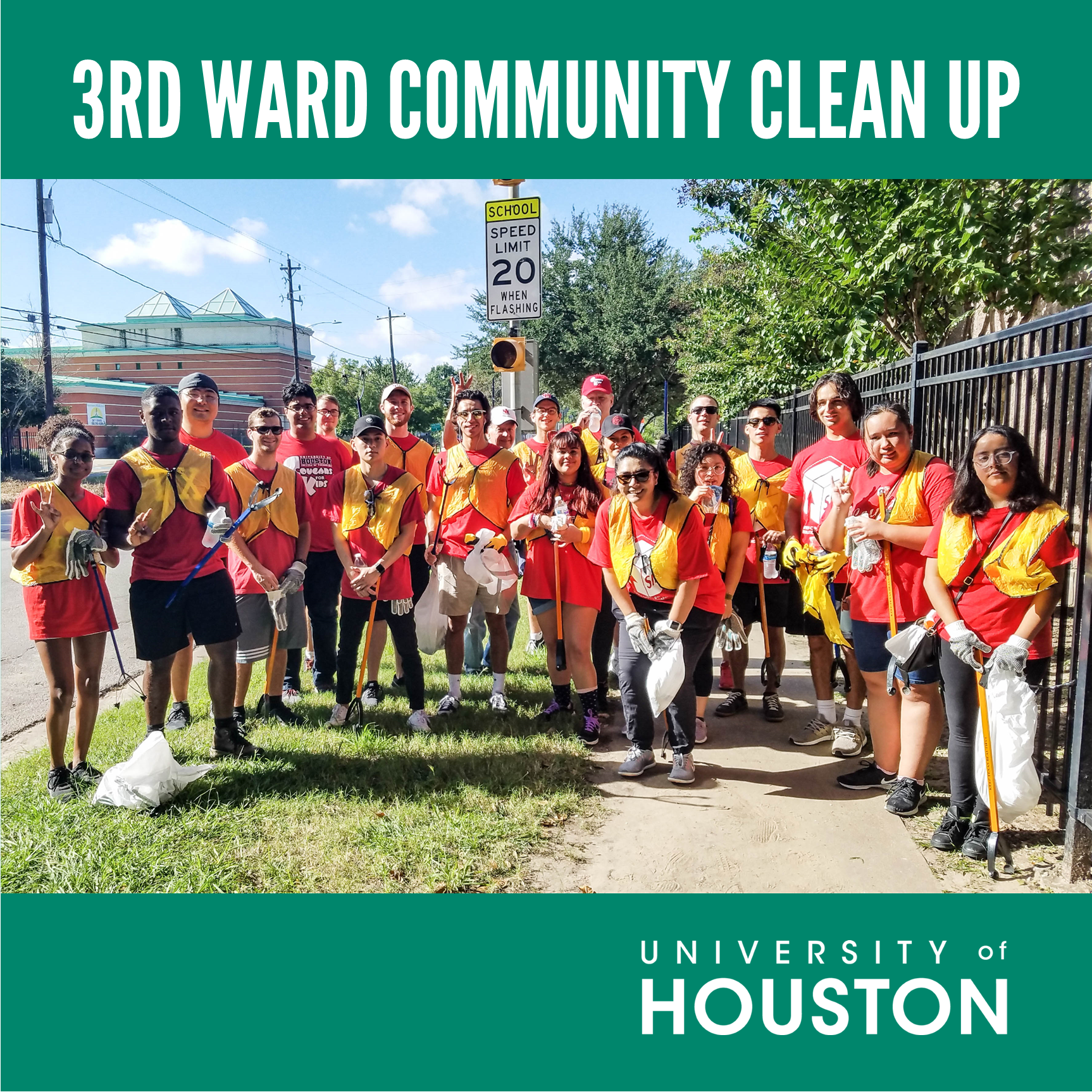 Thank you to all who joined the University of Houston Staff Council in partnership with the University of Houston Third Ward Initiative, College of Technology, Keep America Beautiful, and the NFL for the Third Ward Community Clean Up with Jack Yates High School in honor of George Floyd on Saturday, October 30, 2021.
30 UH volunteers consisting of students, faculty, and staff cleaned up various sites in Third Ward including Jack Yates High School, SHAPE Community Center, Blackshear Elementary, and Trinity East United Methodist Church. 
Among the UH students' volunteers were the 2021 UH Homecoming Queen Jayce Ball and Homecoming King Jordan Booker volunteered and participated in the clean-up by mowing grass and planting flowers at Blackshear Elementary School.
Community Partners
Carl Davis
James McKnight
Jack Yates High School
Jack Yates National Alumni Association
George Floyd Foundation
CHUMP 88
Blackshear Elementary
Change Happens!
Houston Fire Department
Houston Police Department
Project Row Houses (PRH)
Emancipation Economic Development Council
Holman Street Baptist Church
Christian Hope Baptist Church
Trinity East United Methodist Church
Houston Praise and Worship Center
University of Houston & UH Third Ward Initiative
Texas Southern University
SHAPE Community Center
Third Ward Super Neighborhood
Neighborhood Recovery CDC
Houston National Pan Hellenic Council
Houston Public Works Department
Houston Public Waste Department
Congresswoman Sheila Jackson Lee
Senator Borris Miles
Council Member Carolyn Evans-Shabazz
Commissioner Rodney Ellis
2020-2021 Community Outreach
Staff Council Food Drive Benefited the Cougar Cupboard

Thanksgiving Meals for Senior Citizens
Leadership
About Events Committee

About Community Outreach (Ad Hoc) Committee

Get Involved