High Priority Area Research Seed Grants DOR/PROVOST FACULTY RESEARCH INVIGORATION PROGRAMS HIGH PRIORITY AREA RESEARCH SEED GRANTS
The Vice President for Research and the Provost are continuing a program to invigorate the University's research enterprise through targeted investment of seed research funds in high priority areas (see the examples in Figure 1). The purpose of this program is to invigorate research labs and groups with funds that would permit submission of competitive research proposals. The seed funding grant program is closely tied to the four institutional thrusts that the Vice President for Research and the Provost developed in consultation with the college deans, and which the Chancellor has endorsed: (1) physical and cyber security, (2) drug discovery and development, (3) sustainable communities and infrastructure, and (4) accessible health care. Each of the thrusts is described in Figure 1, which provides the general area of emphasis and some examples. Formation of interdisciplinary research teams is encouraged to build capabilities to address these complex issues.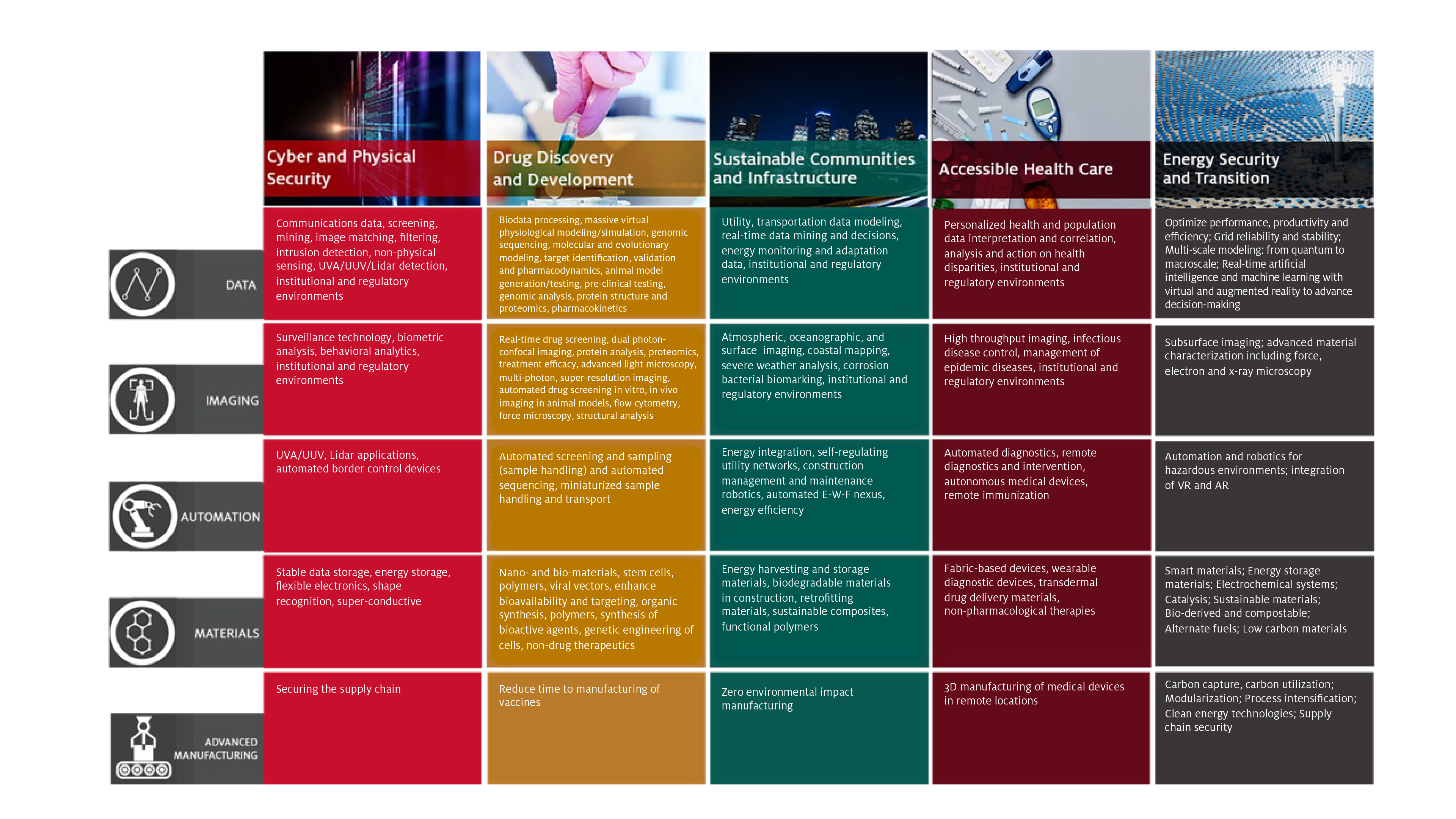 Applications to this program must be submitted by Friday, March 5, 2021 (extended), before 5 p.m. No late applications will be accepted after the deadline.