Career Recruitment Events
In the fall, the College of Pharmacy hosts a Networking Mixer for the P1 students and a Career Placement Conference for the graduating P4 Pharm.D. candidates; in the spring, P1 students participate in interviews with recruiters for summer job positions.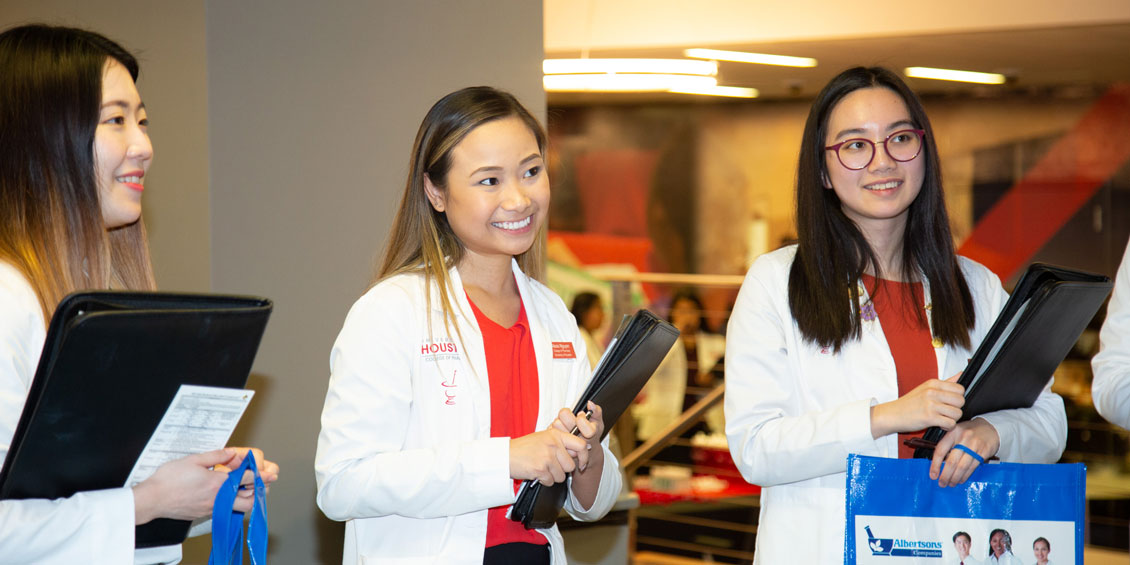 Date: Oct. 30, 2019
Time: 4:30 p.m. to 6:30 p.m.
Location: 3rd Floor Student Resource Center, Health 2, 4849 Calhoun Road, Houston, TX 77204
The Networking Mixer provides an opportunity for P1 students to meet and interact with recruiters and colleagues who offer summer job internships to students who have completed the first 30 hours of the professional program. This event also allows students and recruiters to get to know each other in preparation for the spring semester Interview Day.
For more information or to register as a vendor for the Networking Mixer and Interview Day, please contact Ty Hall, 713-743-0986.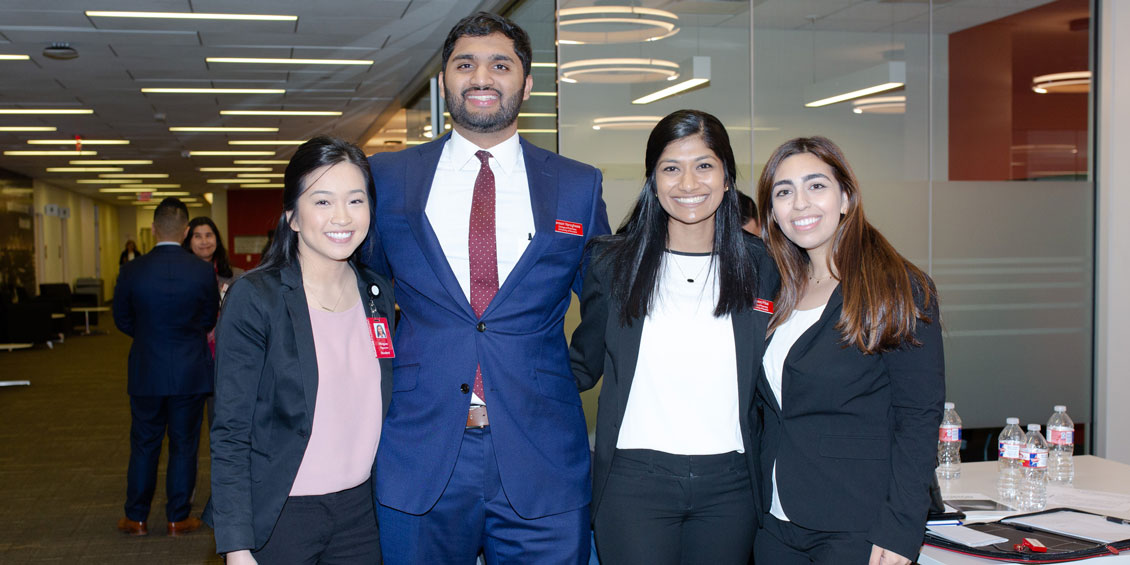 Date: Oct. 31, 2019
Time: 8 a.m. to 5 p.m.
Location: 4th Floor, Health 2, 4849 Calhoun Road, Houston, TX 77204
The annual P4 Career Placement Conference connects graduating Pharm.D. candidates with dozens of placement recruiters with career opportunities throughout Houston, Texas and across the U.S.
Recruiters at the events represent a range of pharmacy organizations involved in community, hospital/clinical, long-term care, nuclear pharmacy, and managed care practice settings, consulting and pharmaceutical industry.
For more information about the Placement Conference, please contact Nancy Ordonez, 832-842-8366.