Support Here, We Go: The Campaign for the University of Houston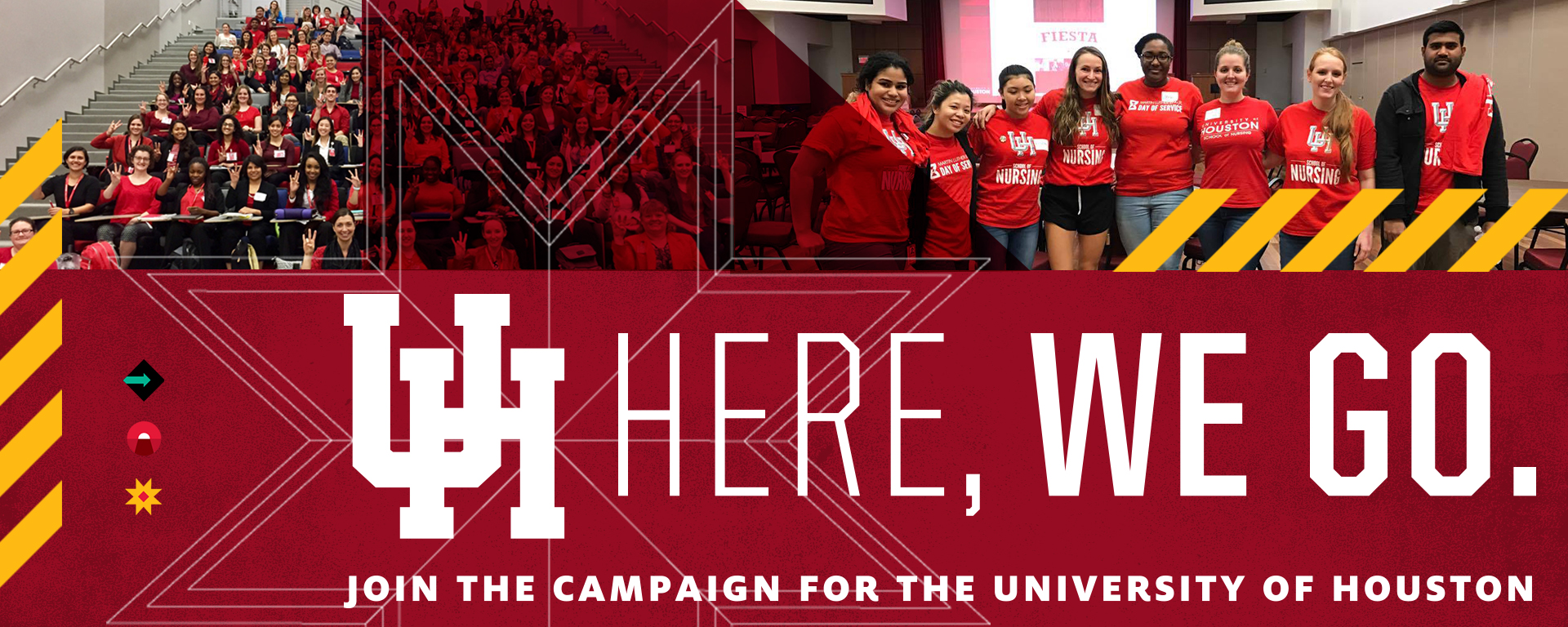 "Everyone, at some point in their life, is touched by a nurse. From the time you are born, to the time you die, a nurse cares for you. Our students provide the very best care based on evidence-based practices — they know they make a difference in people's lives every day."
~ Kathryn Tart, EdD ('99), MSN, RN
Founding Dean of the University of Houston College of Nursing
A Nationally Competitive Nursing Education
By 2020, the University of Houston College of Nursing will achieve national recognition in baccalaureate and graduate nursing programs and advance the nursing profession through faculty scholarship and professional involvement. We will continue to graduate nurses who are vital to health care in our fast-growing region, caring for patients in medically underserved areas from rural communities to bustling urban centers. Your support is vital for us to accomplish these goals.

Funding Priorities:
Scholarships, annual and endowed, allow qualified students the financial support to attend full-time, graduate in less time, and fill the community need for top notch nursing leaders. Cost prohibits many from enrolling or even applying to the College, and scholarship support will make a definitive difference for prospective students.
Faculty endowments to fund research focused on excellence in clinical nursing and nursing education through evidence-based pedagogy and support offering of doctoral degrees. In particular, our goal is to add our first Endowed Chair to ensure prestige and research support, attracting top candidates to the College.
A naming gift for the College of Nursing to bring prominence, establish UH's nursing program in the region and further transform its programs to meet 21st Century needs.
For more information, contact LaDawn Fletcher, Development Officer for UH College of Nursing, at 713.743.2581, or lfletcher3@uh.edu.