Omar Harb to Study Arabic Through Scholarship's Tangier, Morocco Program
Omar Harb, a mathematical biology major in the College of Natural Sciences & Mathematics, has received a Critical Language Scholarship (CLS). He is one of nine UH students selected for the honor.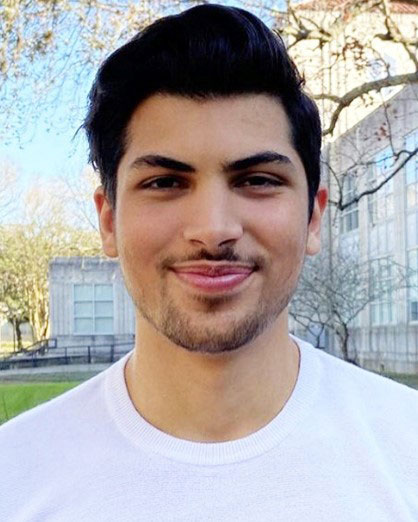 Supported by the U.S. Department of State, CLS is an intensive, overseas language and cultural immersion program. For 8-10 weeks, students focus on one of 15 critical languages considered to be in high demand for language professionals. The scholarship offers in-depth language instruction and structured cultural enrichment experiences designed to promote rapid language development.
Harb, a junior, will study Arabic through the scholarship's Tangier, Morocco, program. This year's program will be held virtually. Coming from the Middle East, Harb has tried to strengthen his linguistic efforts further and expand on his knowledge of his home region by taking up Arabic studies.
He co-founded a non-profit organization named "One Small Step" to help combat the effects the COVID-19 pandemic has had on his local community. He plans to begin an initiative aimed at helping underserved Arab American youths.
Through the CLS, Harb intends to sharpen his Arabic linguistic skills and draw on his experiences in aiding the Arab American community on campus and beyond.
CLS plays an important role in preparing students for the 21st century's globalized workforce. A fully funded summer experience for students of all academic majors, CLS is part of a government initiative strategically focused on increasing the number of Americans with foreign language proficiency, particularly in languages that are critical to national security, diplomatic relationships and economic prosperity.
- Excerpted from article by Jillian Holden, The Honors College