IABA Actuarial Boot Camp (July 29th—August 1st)

This summer the Department of Mathematics was fortunate to collaborate with the University of Houston in hosting the IABA Actuarial Boot Camp! IABA reached out to us in early 2018 requesting to have their event on our campus. We assisted them with reserving classroom space, departmental printing services and connecting them with university housing and food services. 
The IABA Actuarial Boot Camp occurs yearly, during the summer at different locations in and around the US. It is a four-day workshop designed to prepare actuarial students for industry by exposing them to real-world actuarial work, as well as, providing interview preparation and coaching support.
42 students, 32 universities, and 9 companies participated and/or were affiliated with this camp (details are below). 
The IABA Actuarial Boot Camp schedule consisted of:
Monday, July 29: Actuarial Seminars (2), Exam Prep, Resume Seminars (2), Cover Letter Overview 
Tuesday, July 30: Technical Tools Seminar (2), Personal Development Seminar, Interview Questions Seminar (2), Individual Mock Interviews
Wednesday, July 31: Personal Development Seminars (2), Cultural Seminar, Case Study Seminars (2)
Thursday, August 1: Networking/Career Seminar, Actuarial Seminar, Final Resume & Interview Prep for IABA Annual Networking event
Interested in participating in the 2020 IABA Actuarial Boot Camp? Please visit: https://www.blackactuaries.org/page/2020IABABootCamp
---
Picture of the 2019 IABA Acturial Boot Camp Class at the Awards Banquet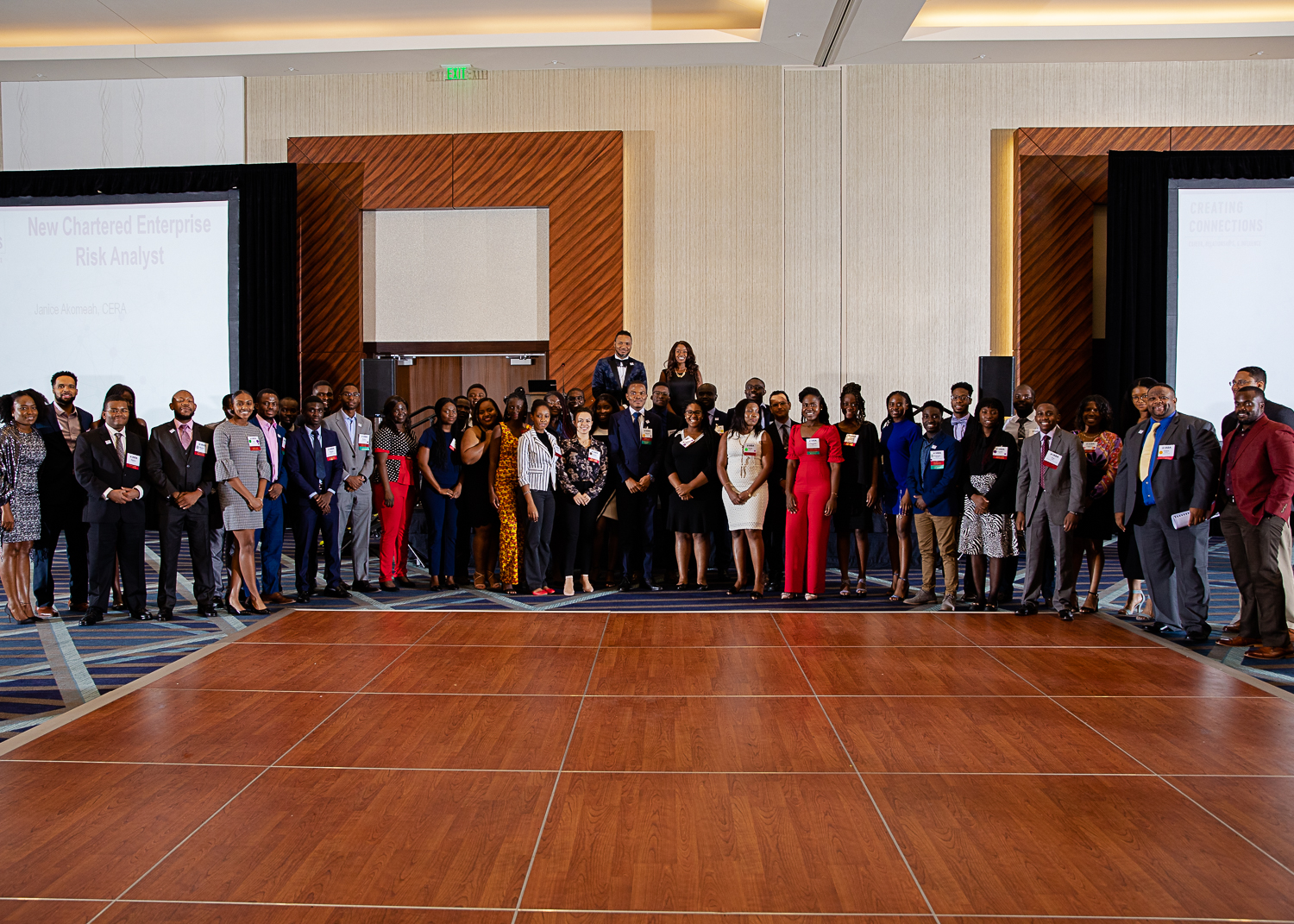 To view more pictures of the event, please visit this link.
---
IABA Representatives:

Universities represented:

| | |
| --- | --- |
|  Abilene Christian University |  Ball State |
|  Baruch College |  Central Connecticut State Univ. |
|  Coastal Carolina University |  DePaul University |
|  George Mason University |  Georgia State University |
|  Houston Community College |  Illinois State University |
|  Laval University |  McMaster University |
|  New Jersey City University |  Northern Arizona University |
|  Pennsylvania State University |  Roosevelt University |
|  St. John's College, Santa Fe, NM |  St. John's University |
|  University of Texas at Dallas |  Tuskegee University |
|  Univ. of California – Santa Barbara |  University of Houston |
|  University of Houston - Victoria |  University of Nebraska, Lincoln |
|  University of Nevada, Reno |  University of Texas at Arlington |
|  University of Texas at El Paso |  University of Wisconsin-Milwaukee |
|  Walla Walla University |  Wentworth Institute of Technology |
|  Wiley College |  Youngstown State University |