AMS & SIAM Graduate Paper Presentations
Our annual Graduate Paper Presentations will take place on Friday, April 6, 2018 at PGH 232.
Lunch will be provided at 12:30PM, and the first session will start at 1:00PM.

We encourage all graduate students, especially first and second year students, to participate in this event. This is a great opportunity for you to learn your fellow graduate students' research. This year we have a wide range of presentations from Analysis to Data Mining, PDEs to Neuroscience!
Undergraduate students are welcome, too!

Please see the flyer for the schedule.
Please click this link for the Paper Presentation Abstracts.

Best regards,
UH SIAM
RECAP
---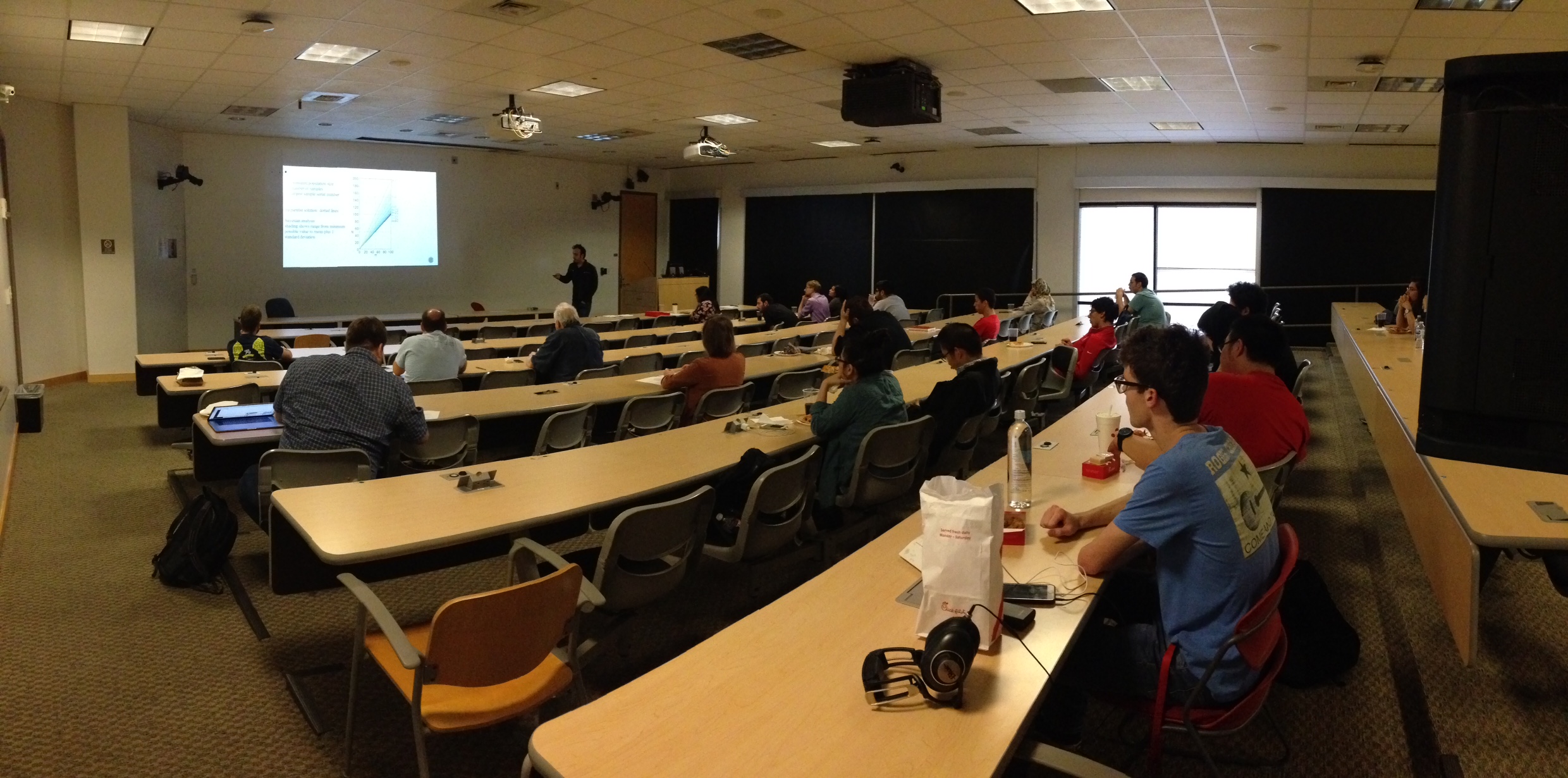 audience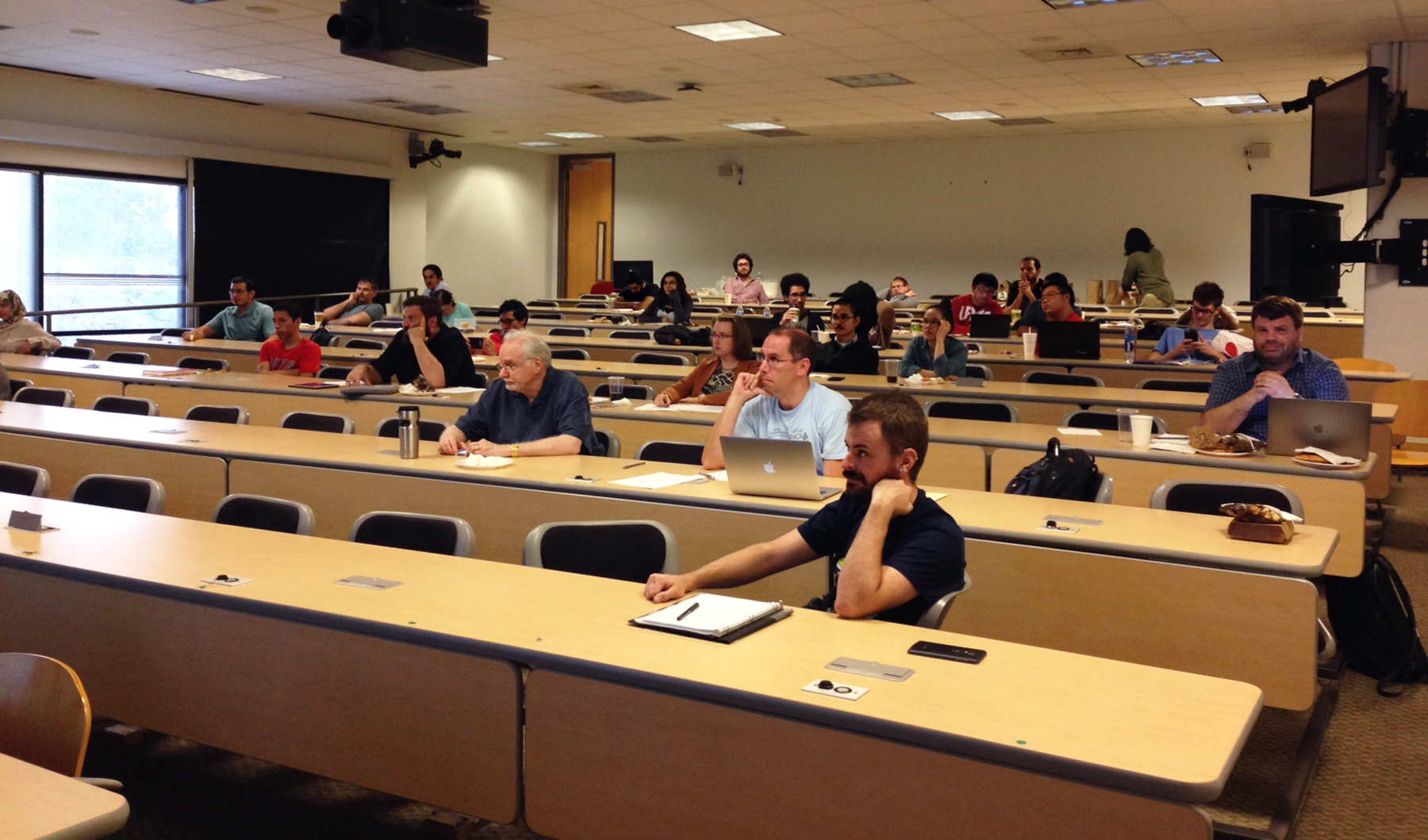 audience
---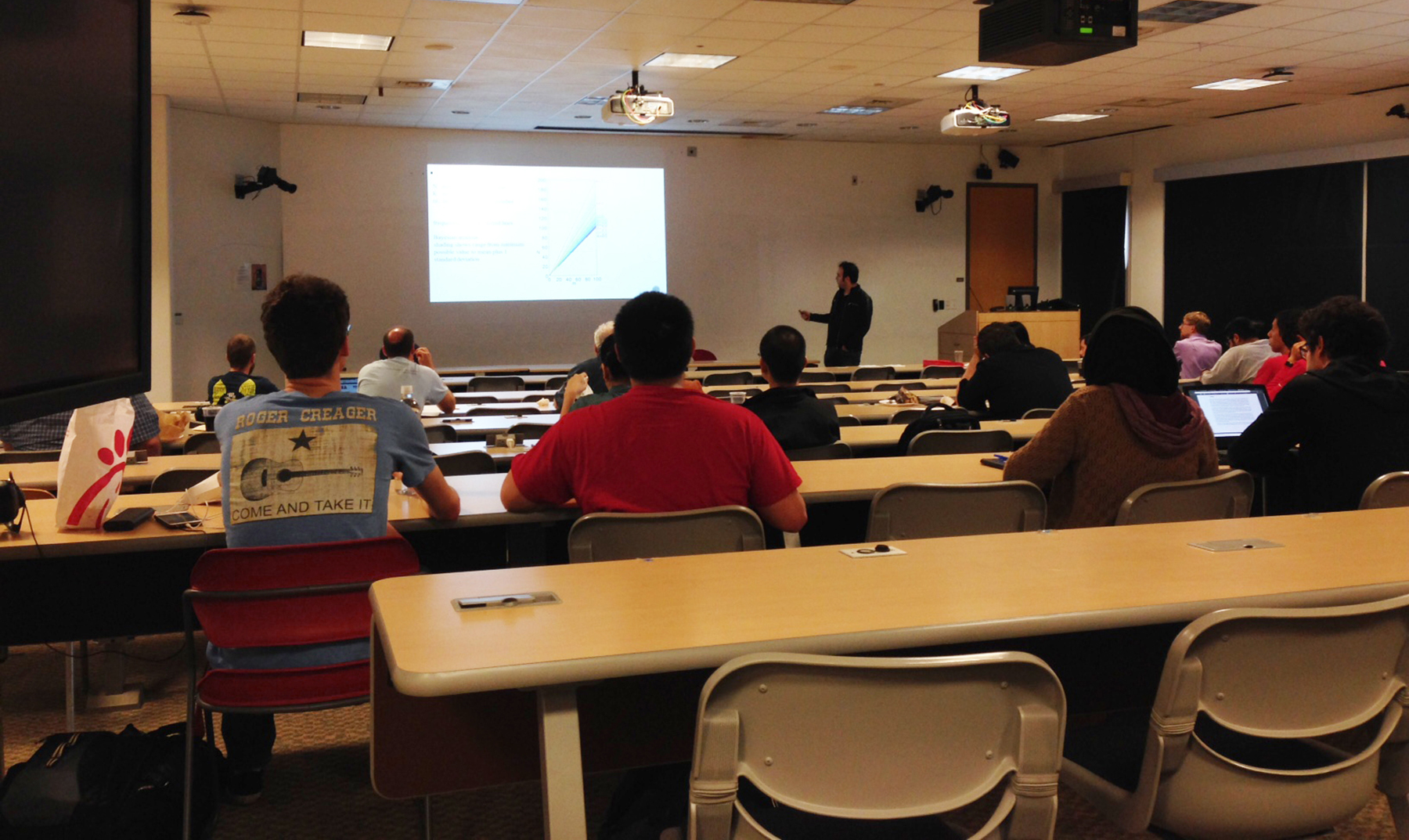 German Tank Estimation and Its Application in the Classifcation Problem
by Rasoul Hekmati
---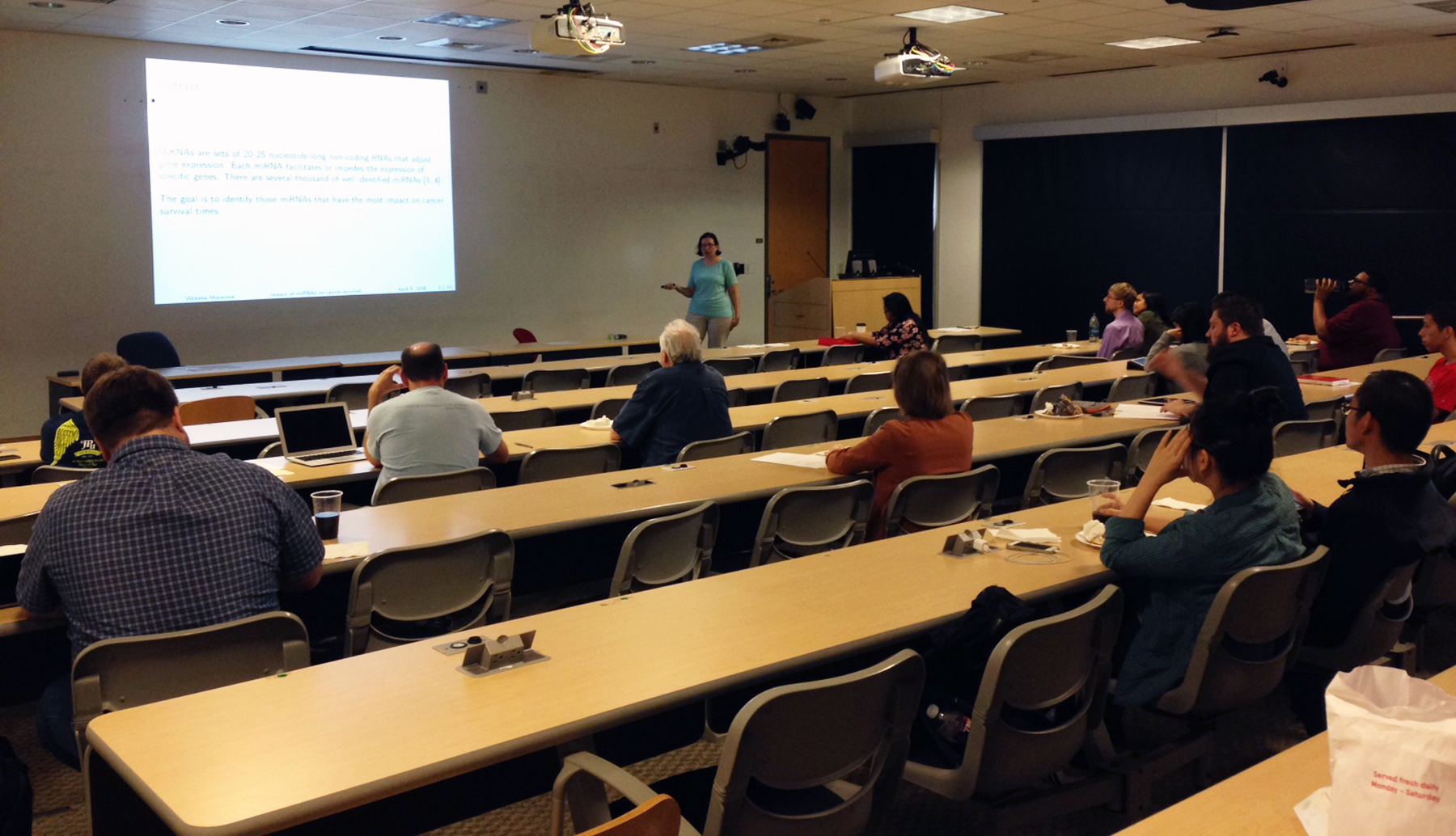 Impact of miRNA on Cancer Survival
by Viktoria Muravina
---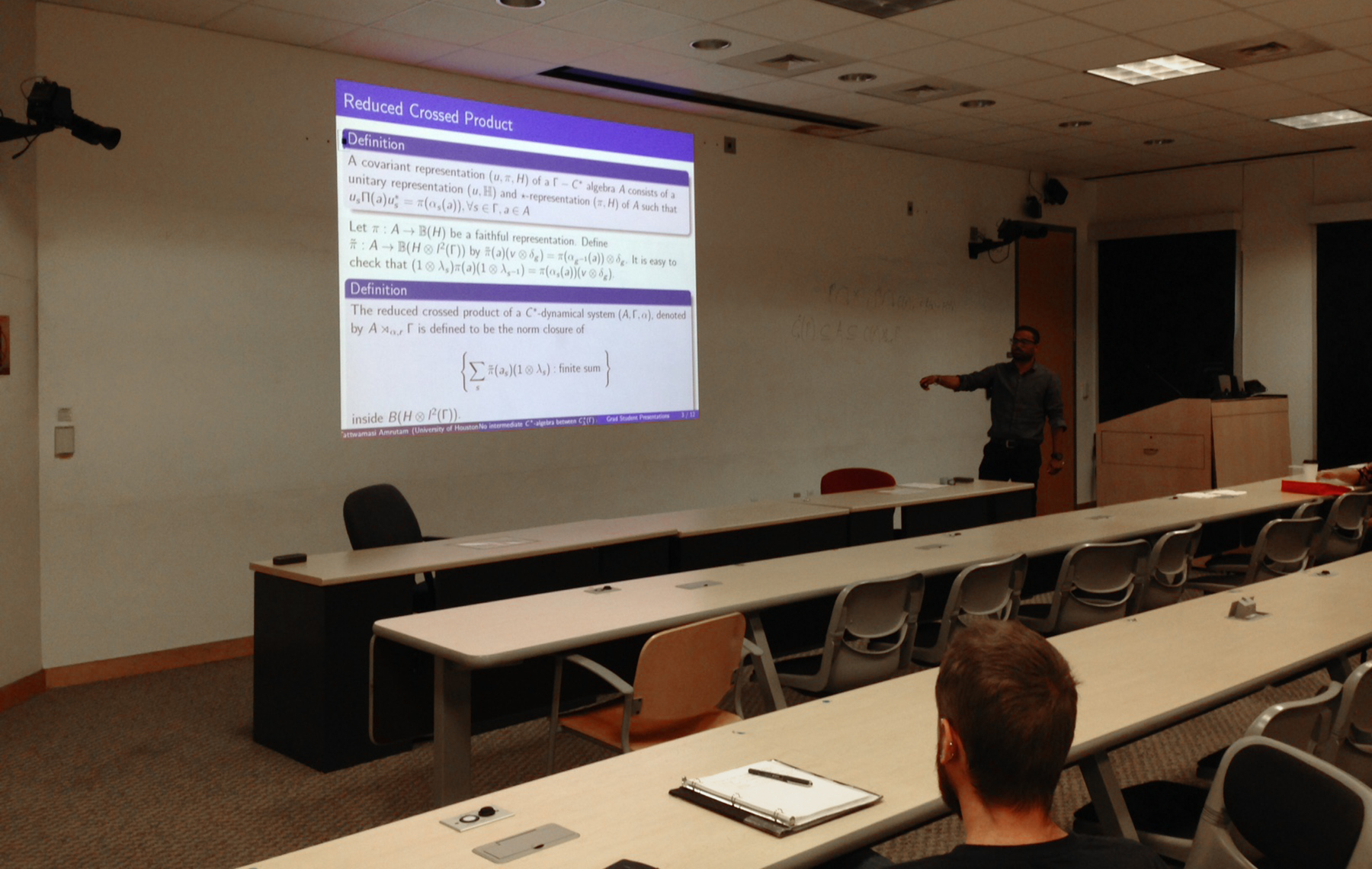 Action of the Free Group on Its Boundary
by Tattwamasi Amrutam
---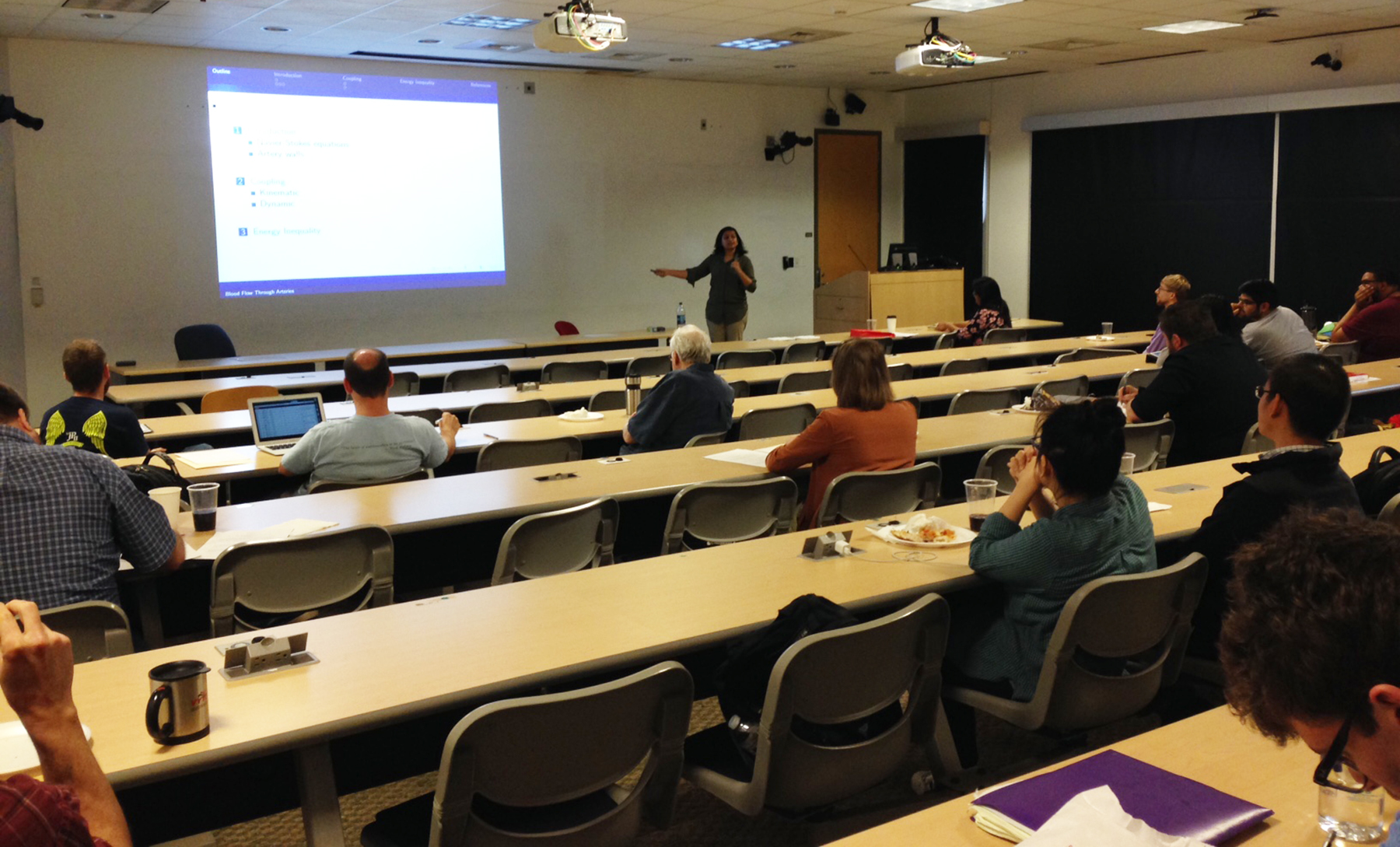 Blood Flow Through Arteries: Fluid-Structure Interaction
by Prajakta Bedekar
---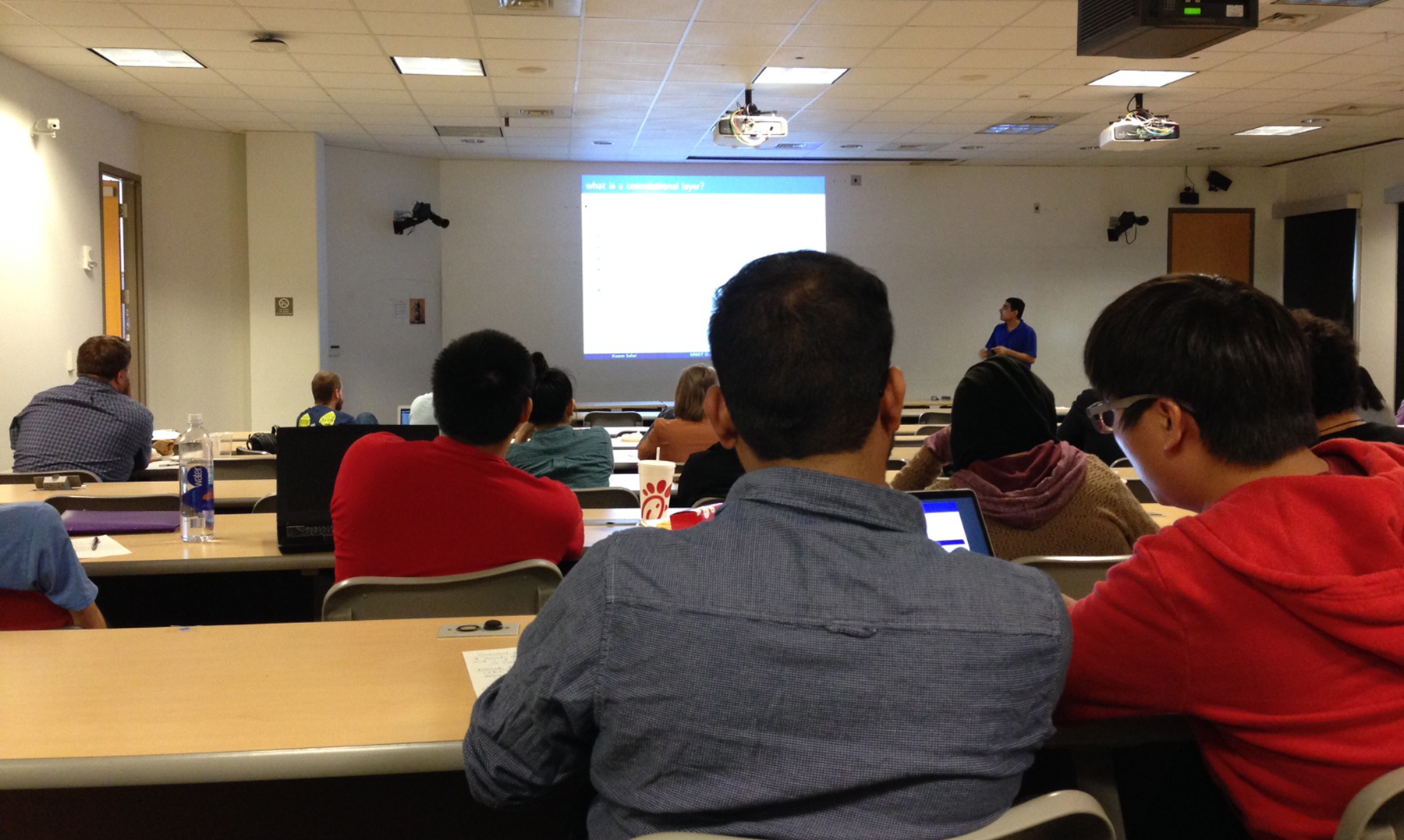 Partial Occlusion Effects on AlexNet
by Kazem Safari
---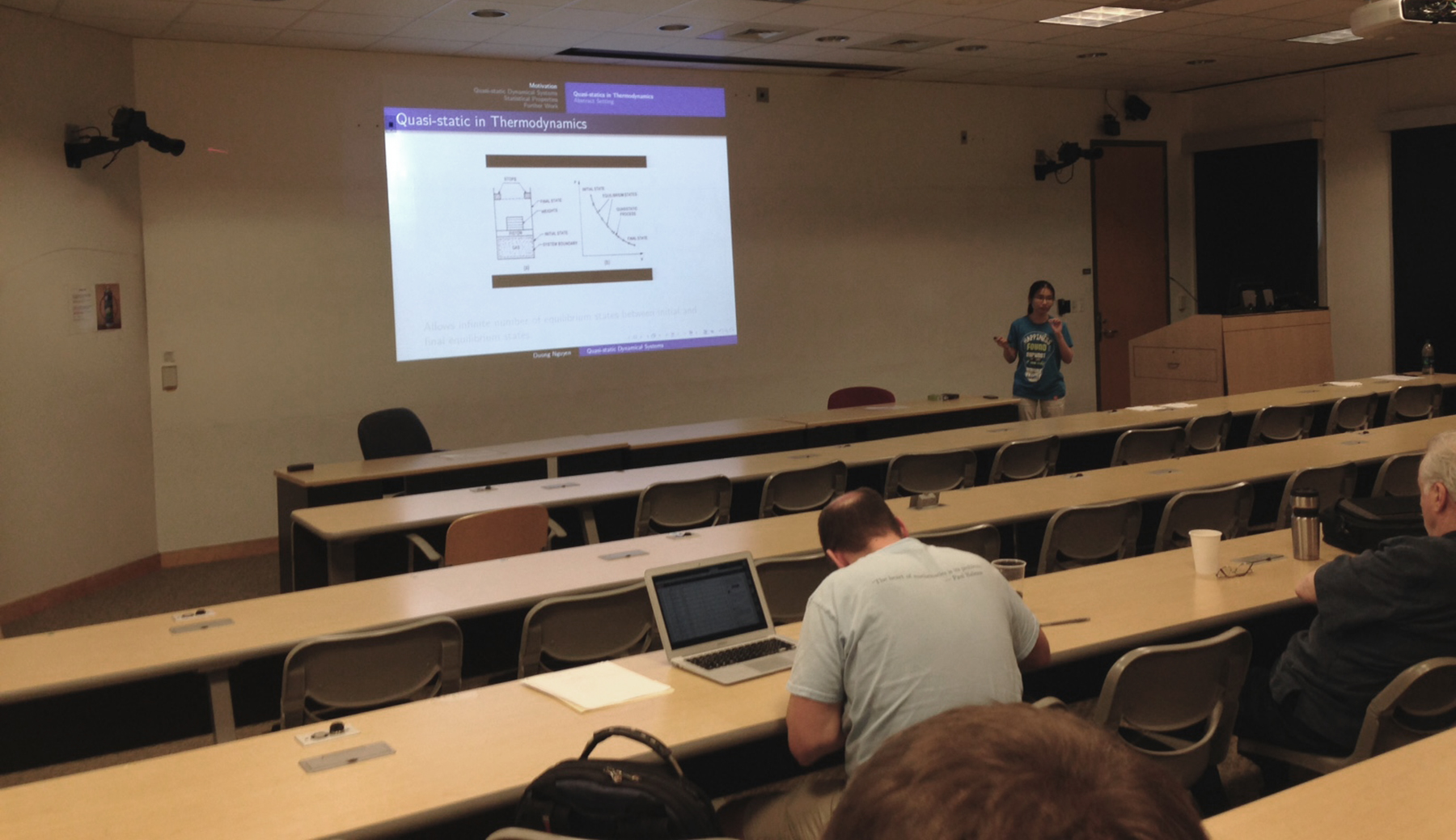 Quasi-static Dynamical Systems
by Duong Nguyen
---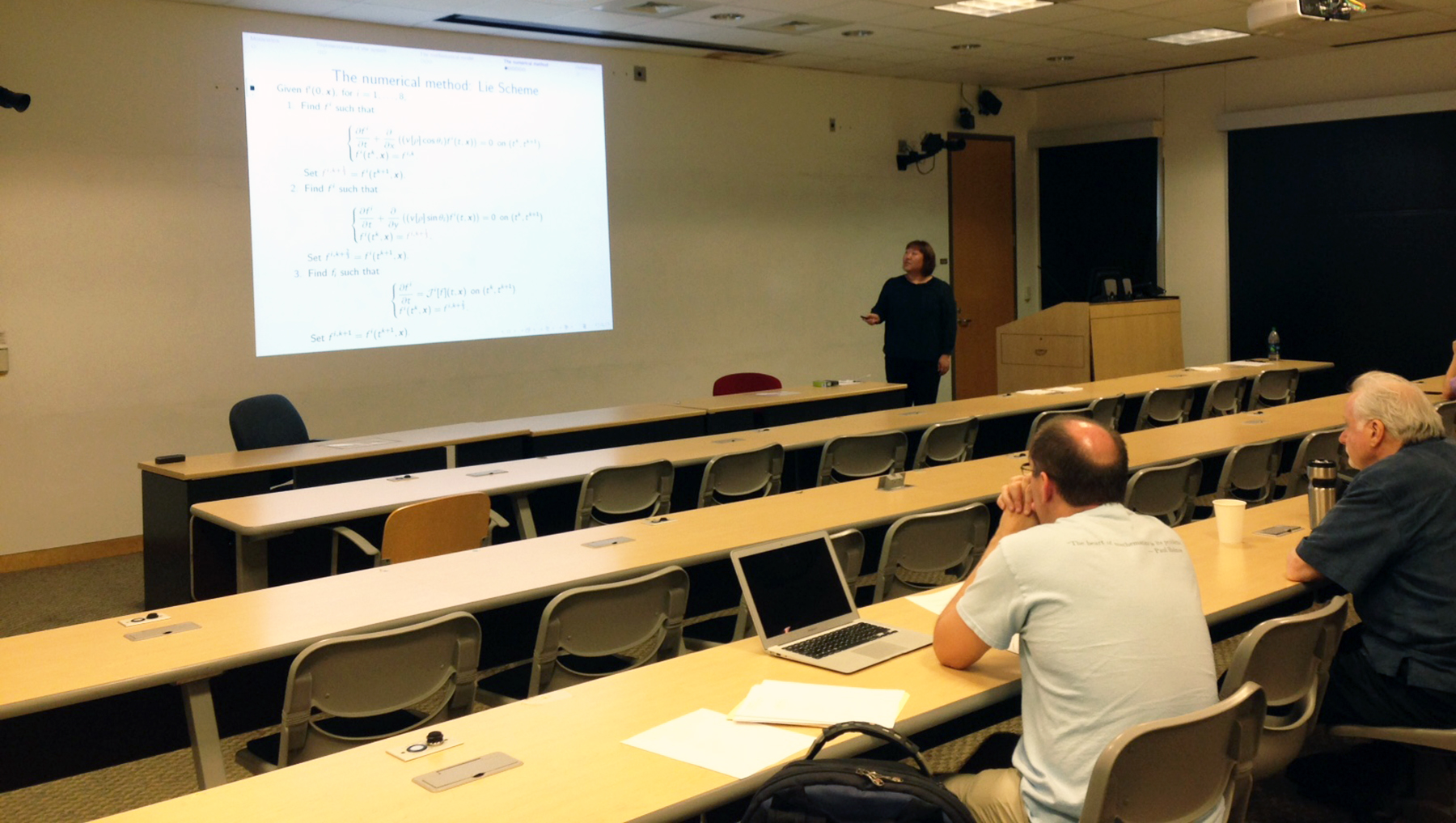 A Kinetic Theory Approach to Pedestrian Motion
by Daewa Kim
---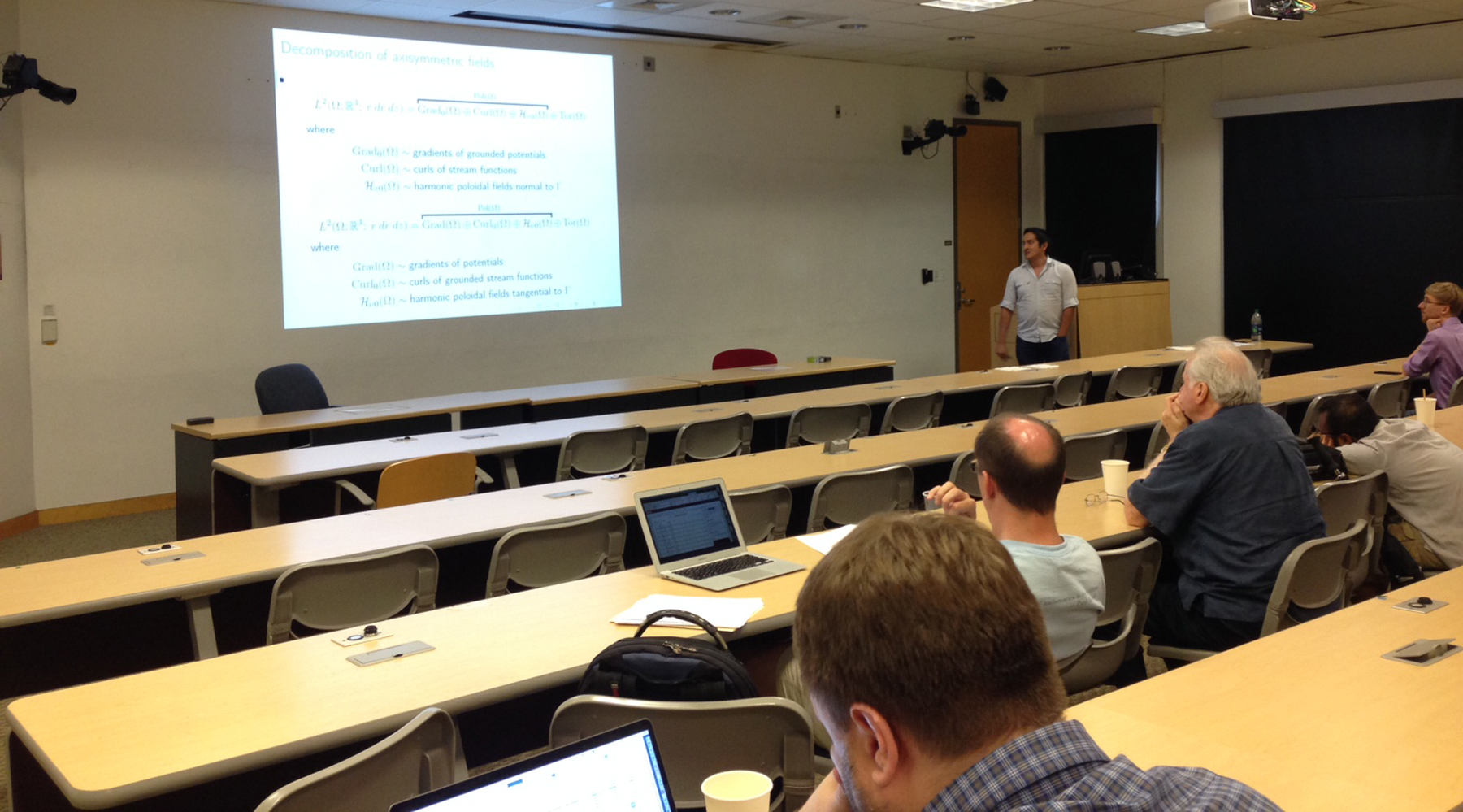 Well-posedness for Weak Solutions of Axisymmetric Div-Curl Systems
by Juan Lopez
---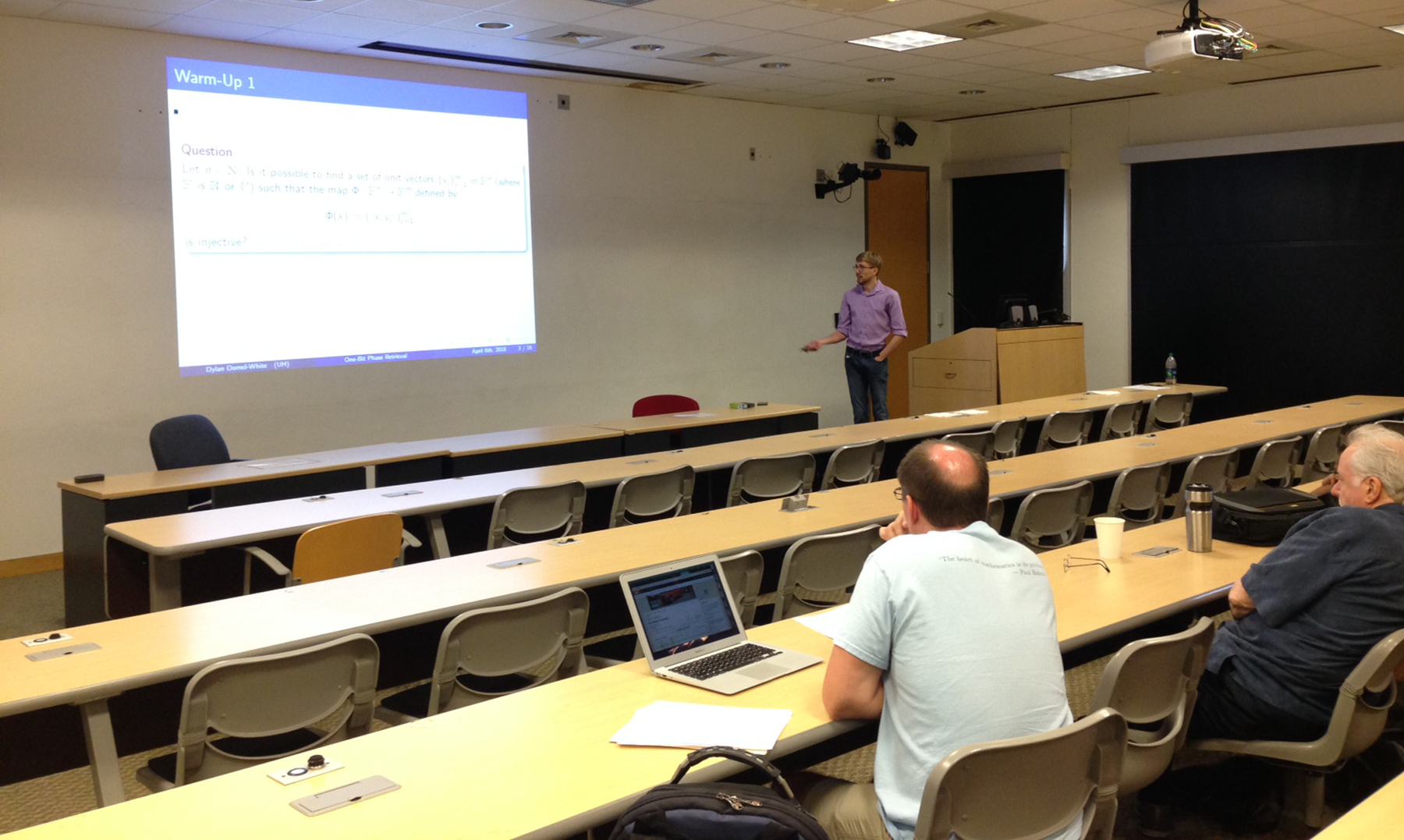 One-Bit Phase Retrieval
by Dylan Domel-White
---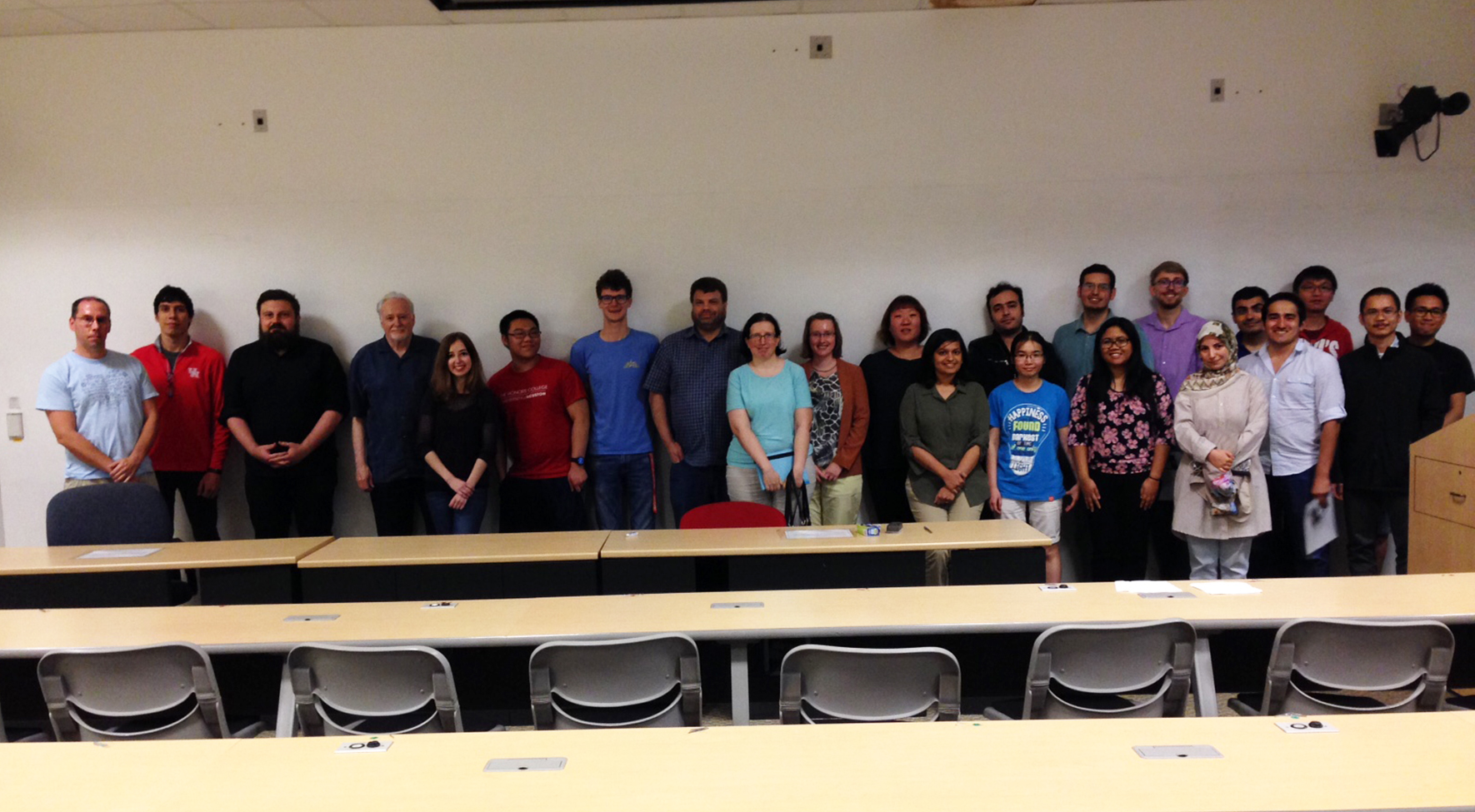 '
Participants
---
Presenters
---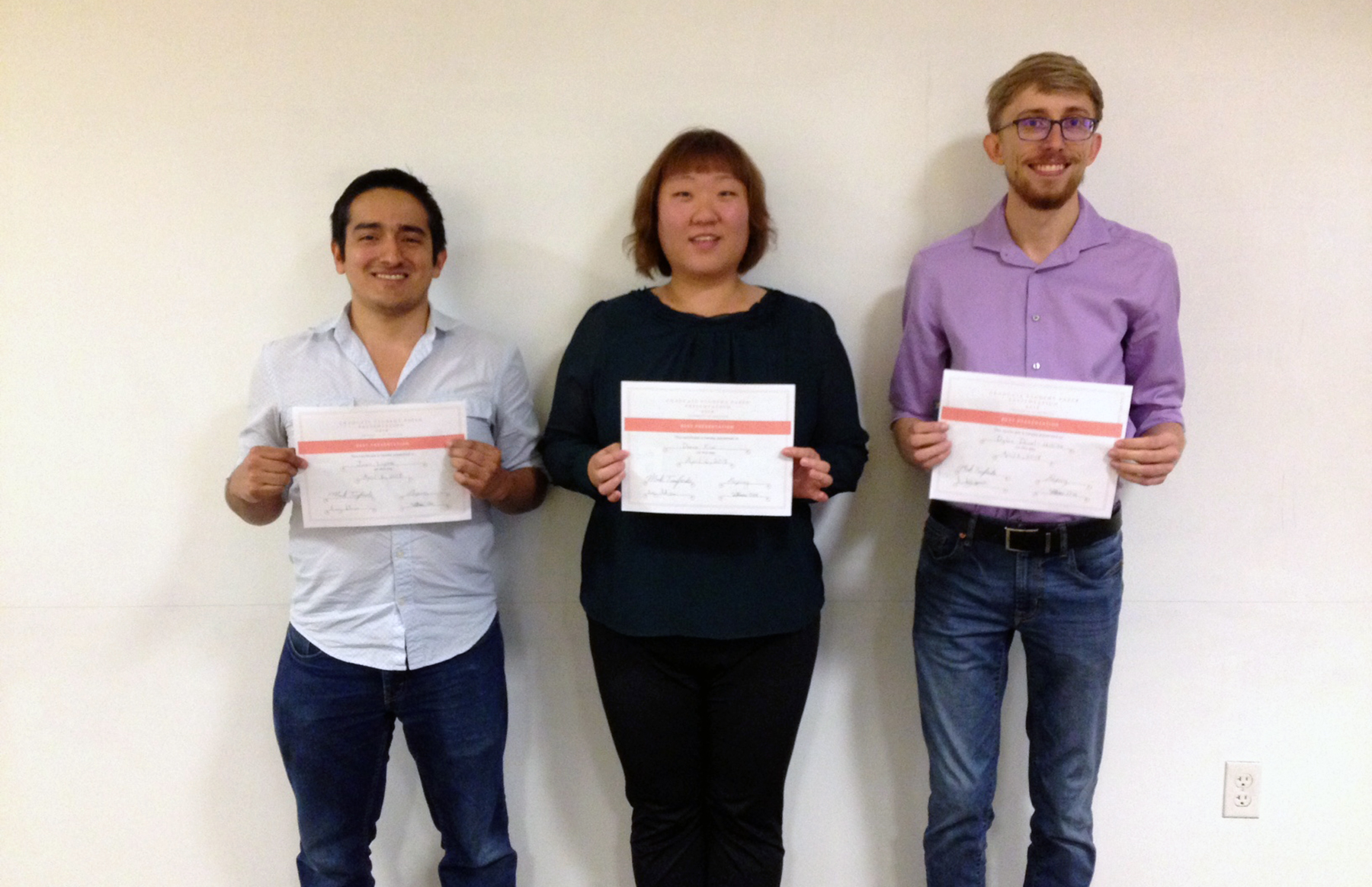 Winners
(Featured from the left: Juan Lopez, Daewa Kim, Dylan Domel-White)
---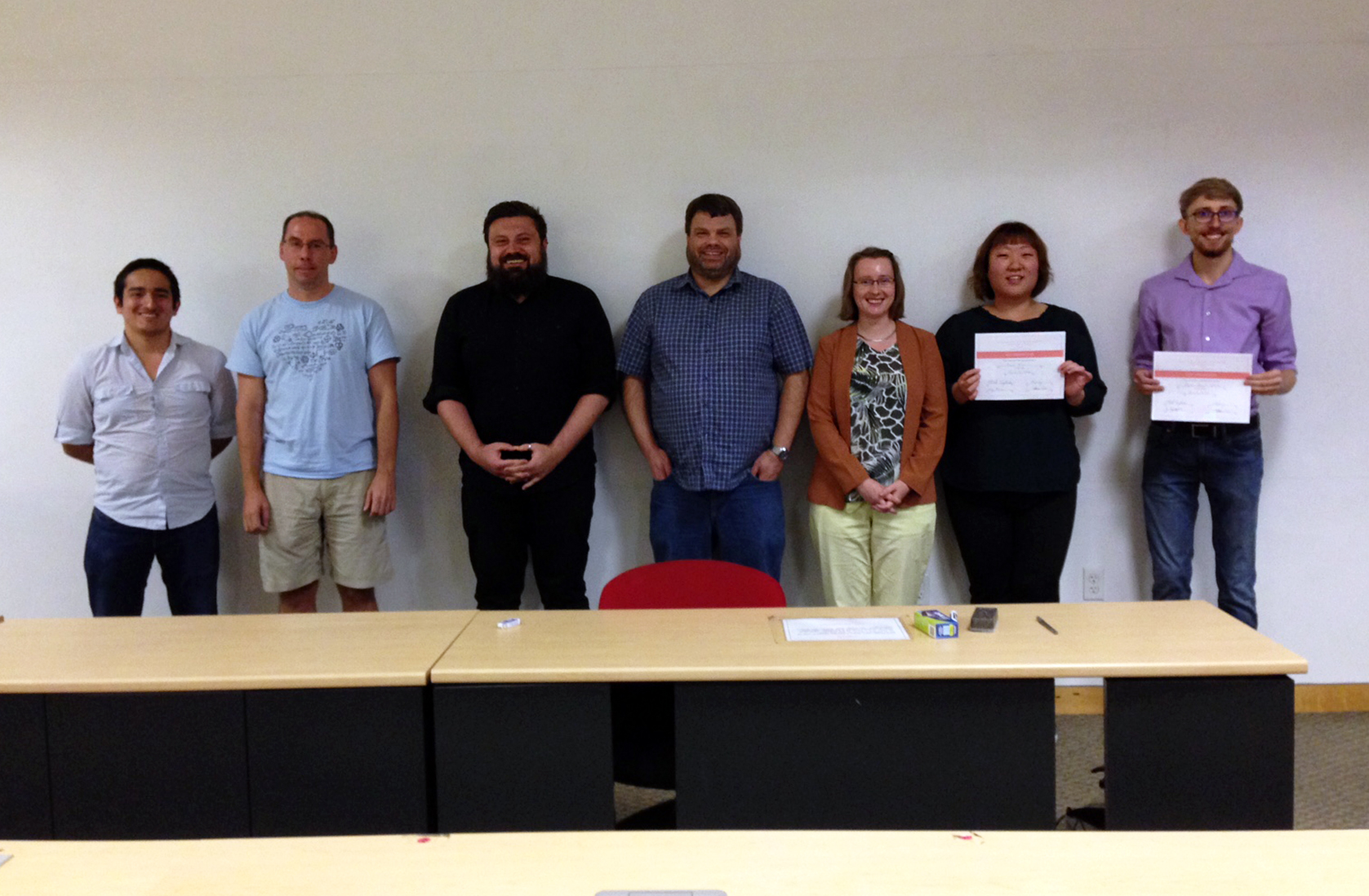 Winners & Judges 
(Featured from the left: Juan Lopez, Dr. Will Ott, Dr. Andreas Mang, Dr. Mark Tomforde, Dr. Anna Vershynina, Daewa Kim, Dylan Domel-White)
---