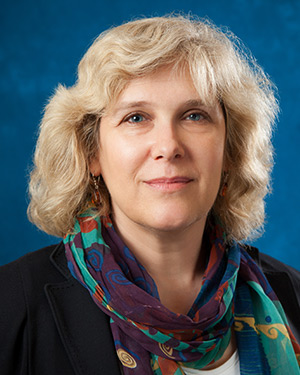 Welcome to the Department of Biology and Biochemistry at the University of Houston. We strive to be at the leading edge of scientific research and education, and to continue to be one of the flagship departments in our University. The department strives to be a place where creative and industrious faculty and students can do their best possible work, and where our graduates at all levels are fully prepared for the next phases of their lives. We are dedicated to excellence in the education of the next generation of scientists, as well as to enhancing the scientific literacy of the general public.
Our faculty attract more than $8 million in external grant annually, primarily from the National Institutes of Health and the National Science Foundation, but also from other federal agencies and private foundations. Research reports originating in the department appear in the most prestigious scientific journals, including Nature, Science, and Cell, and our faculty serve on numerous national and international advisory panels and editorial boards. Our faculty have also won numerous national and international awards, as well as many College and University research and teaching excellence awards.
The research interests of the department are very broad, including Structural and Computational Biochemistry; Genomics and Gene Regulation; Cell Signaling and Molecular Medicine; Neuroscience and Behavior; Theoretical Evolution and Bioinformatics; Experimental Molecular and Microbial Evolution; and Community Ecology. Our department currently has 45 tenure-track faculty, with an additional 15 adjunct faculty and 9 instructional faculty. In addition, Biology and Biochemistry is currently undergoing a growth phase where we anticipate adding an additional 11 tenure-track faculty over the next 4 years.
Other new initiatives will enhance the department's instrumentation infrastructure and make this an even better place to work. We currently offer undergraduate and graduate degrees in both Biology and  Biochemistry. We support about 100 graduate students from all over the world, many postdoctoral fellows, and are the home department for more than 2,000 undergraduate majors in Biology or Biochemistry.
Whether you are looking to learn more about us as a prospective faculty, postdoctoral fellow, student, or donor, I hope you find the information on this site to be useful and readily accessible. If you are interested in the work carried out by individual faculty, please feel free to contact us for additional information.
Amy K. Sater, Ph.D.