DSA News
July 06, 2023
The Division of Student Affairs (DSA) recently conducted the University of Houston's Spring 2023 Student Satisfaction Survey, and the results show improvements in all categories. This annual survey, sent out to all enrolled students at mid-semester, provides valuable insights into various aspects of the Cougar experience. Students were asked to rate their satisfaction on a scale of 1 to 5, with 5 representing the highest level of satisfaction, across 13 different areas. This year's survey yielded the highest scores since its inception in 2017 and indicates a positive trend in student satisfaction.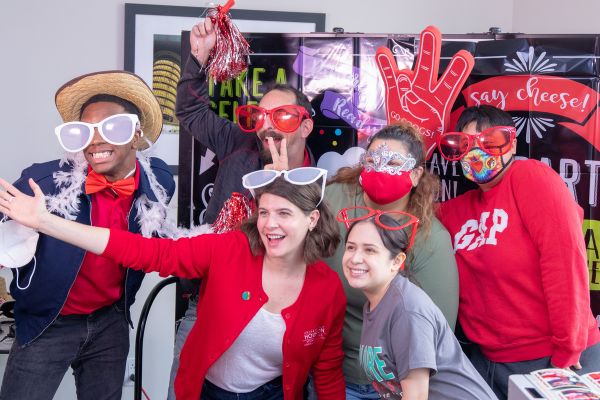 There was a significant increase in the response rate with student participation more than doubling compared to the previous highest response rate since 2017. In 2023, over 6,450 students took the time to provide their feedback, highlighting their engagement and investment in the UH community.
Among the 13 areas assessed, all categories saw an improvement in the satisfaction ratings compared to the previous year. The most notable improvements from the 2022 survey were seen in Sense of Belonging, Classroom Instruction, Technology Services, Student Involvement, Academic Spaces, Campus Events, and Overall Experience. These areas experienced a substantial boost in satisfaction ratings, with increases ranging from 1.32 to 1.58 points.
In addition to the quantitative ratings, the survey provided an opportunity for students to leave open-ended comments for each area. The response was overwhelming, with 13,909 unique comments received. Overall, the comments were predominantly positive, with 34% classified as very positive and an additional 20% as positive.
The survey also revealed that 17% of comments were classified as neutral, 13% as mixed, 10% as unfavorable, and 6% as very negative. These varying perspectives and feedback provide valuable insights for the university to identify areas where improvements can be made, and address concerns raised by students.
The University of Houston's Spring 2023 Student Satisfaction Survey results demonstrate a clear commitment to student success and a continuous effort to enhance the UH experience. The positive trends in satisfaction scores, coupled with the increased response rate and largely positive comments, indicate a thriving and engaged student community. These findings will undoubtedly help the university make informed decisions to improve and meet its students' needs.