DSA News
April 11, 2023
Olivia Hayes (she/her) is the new Career Development Specialist, Pre-Law Advisor for the University Career Services department. Hayes is also the Liaison to the College of Liberal Arts and Social Sciences (CLASS), Center for Diversity and Inclusion, and Center for Fraternity and Sorority Life.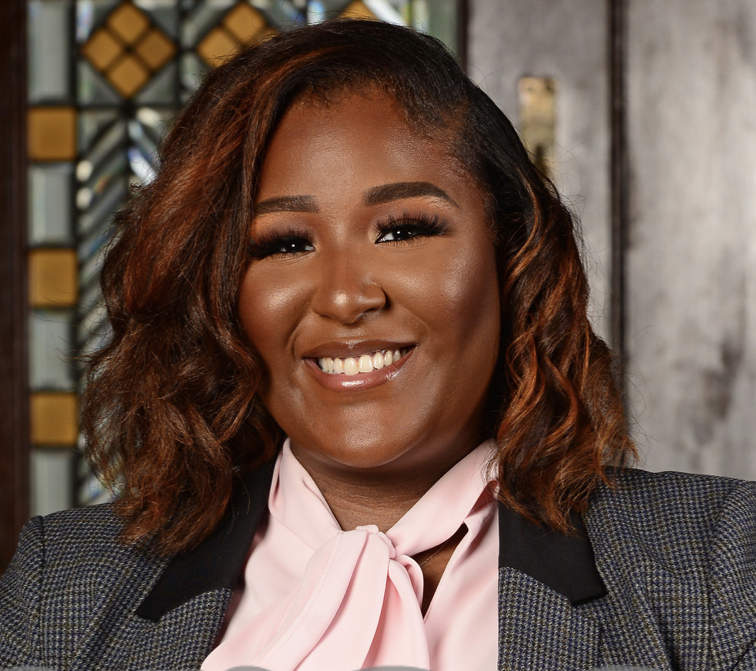 In her role as the Career Development Specialist for Government, Pre-Law, & Public Administration, she works with students through their majors, career exploration, graduate school application support, provides recommendations, and teaches students strategies to bolster their career skills. Hayes also serves as an instructor for the Liberal Arts Career Planning course (LACP 2111) for CLASS students.
Olivia received her Bachelor of Arts (B.A.) in History with a minor in Political Science and her Master of Education (M.Ed.) in Curriculum Instruction from Prairie View A&M University (PVAMU). She is pursuing her Doctorate degree in Ethical Leadership (Ed.D.) at The University of St. Thomas-Houston. Her dissertation focuses on, "Undergraduate Upperclassman Black Male STEM (Science, Technology, Engineering, and Mathematics) Students' Perceptions of Academic Advising in Higher Education." Olivia is a proud member of Alpha Kappa Alpha Sorority, Inc. where she continues to exemplify excellence through sustainable service while giving back to her community and soaring in leadership.
"I am happy to have Olivia on the Career Services team," Priyanka Raut, Associate Director of Career Services, said. "I look forward to her leading some exciting projects at Career Services, building partnerships across the campus, all while guiding University of Houston (UH) students through their career planning process."
Olivia's top five strengths are Positivity, Includer, Achiever, Self- Assurance, and Arranger. Her strengths are important within her role because she can provide enthusiasm, positivity, inclusivity, and confidence to students as they embark on their desired career path. Olivia's previous experience includes utilizing an appreciative advising approach to educate students on course selections that align with their career goals at PVAMU, serving as the Houston Career Consultant and supporting the career development needs of all students at Texas Woman's University- Medical Center, and developing resources such as the development of the first Career Closet at Alvin Community College. Olivia's passion is student success, she believes "it's not about how you start, it's how you finish." She is proud to serve Coogs of all identities and career paths.
"I am excited to be joining the University Career Services team as well as the UH community. My time here so far has been nothing but amazing and welcoming," Hayes explained. "I look forward to continuing the mission of University Career Services and connecting with students, faculty, and staff across campus. Go Coogs!"