DSA News
March 15, 2023
Lupita Hernandez was awarded the Greer Dawson Wilson Scholarship at this year's Association of College Unions International (ACUI) annual conference in Boston, MA. Hernandez serves as the program manager for the Center for Diversity and Inclusion (CDI) where she helps co-lead the REACH Diversity Peer Educators program, facilitates diversity education workshops for students, faculty, and staff.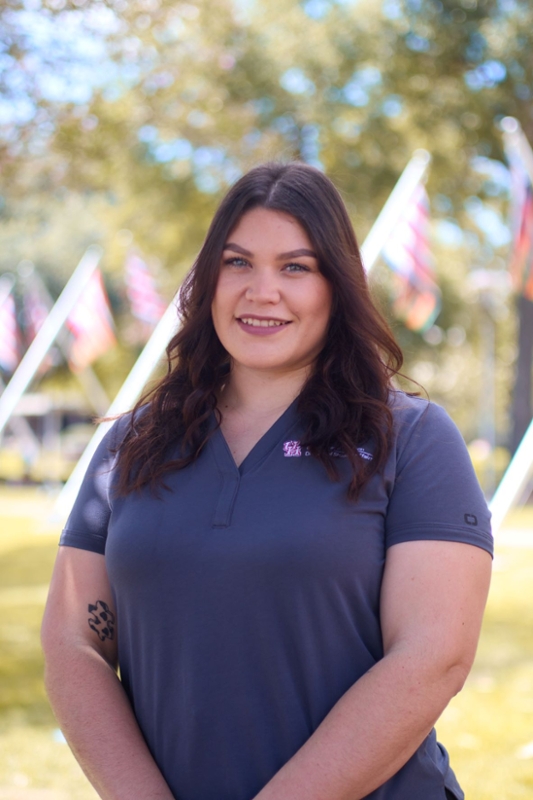 Michael Crook, director for CDI, said, "Lupita is a living and breathing example of someone who has a fire in her heart that won't quit. She is fully committed to each and every one of our students and works so hard to make sure that our department is able to meet their needs. She brings passion, dedication, and follow-through to everything that she does. In addition to working full-time, she is a full-time master's student and also teaches a course on the weekends. She is so valuable to our team and we are thankful that we are a stop in her very bright career journey! Congratulations, Lupita! We are so happy for you and this is very well deserved!"
The Scholarship honors the Legacy of Greer Dawson Wilson, who spent her life working to increase the understanding of individuals from all races, genders, cultures, and backgrounds. This award allows talented professionals of color and women the opportunity to continue developing professionally and build a diverse community.
"As I develop my leadership style in higher education, I know attending conferences and leadership institutes opportunities will further help me be a resource and support for the students I work with. Through the REACH Diversity Peer Educator program, I am able to provide campus community by proving the students a space to develop and express their leadership experiences in the institution. Through this scholarship, I will be able to further develop as a leader and have the opportunity to guide other first generation underrepresented students like myself. I am thankful for this opportunity."
Please Join us in recognizing Hernandez on her achievements.
---
More about ACUI
ACUI is the professional home to thousands of campus community builders around the world. Primarily focused on the work of those within the college unions and student activities field, the Association strives to provide an inclusive, welcoming community for all those who choose to belong.