DSA News
March 15, 2023
Katy Kaesebier was awarded the Adell McMillan scholarship at this year's Association of College Unions International (ACUI) annual conference in Boston, MA. Kaesebier currently serves as the interim director for the Center for Student Involvement (CSI). She supports the growth and development of LeadUH and Serve UH through leadership and civic engagement programs. She also manages the Center to create an inclusive and accessible environment that provides meaningful involvement opportunities to impact student success.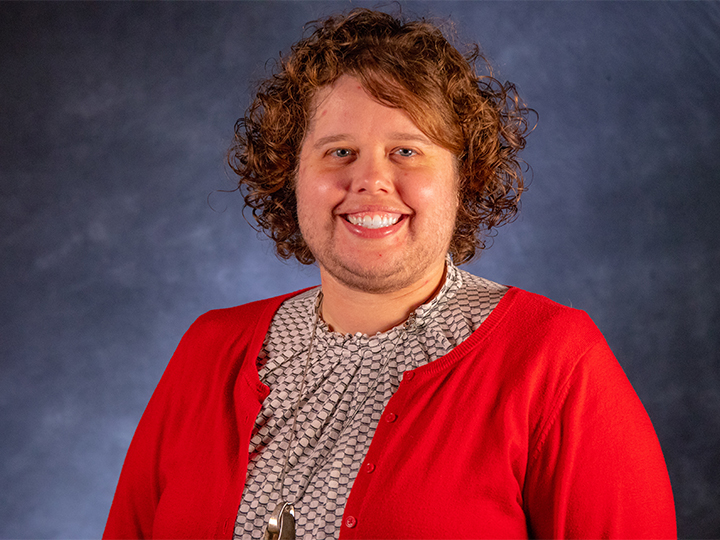 Keith T. Kowalka, assistant vice president for student affairs said, "Katy to be a strong advocate for professional development and learning. She creates new initiatives and takes on projects, forming collaborations across campus and with other institutions to better serve UH as well as to advance the campus community, while possessing a unique ability to challenge others and herself to think deeper about situations by using a multifaceted viewpoint. Katy also encourages students and new professionals to become actively involved in professional organizations and facilitates their involvement in these experiences. Having been a colleague of Adell McMillan through involvement in ACUI, Katy embodies many of the same traits Adell showed time and time again."
The scholarship honors the legacy of Adell McMillan who was the first women to serve as a leader of ACUI and who was committed in the development of women in leadership roles. This scholarship benefits the recipients with up to $1,000 in financial support to help enhance their leadership and professional skills.
"Throughout my career, I have been extremely fortunate to have so many people invest in my growth as a professional. It is an honor to be the recipient of this scholarship that recognizes the incredible impact of Adell McMillan on ACUI, Student Affairs, and so many amazing individuals across the country. I look forward to using this scholarship to continue investing in my ongoing growth and development as a leader."
Please join us in recognizing Kaesebier on her achievements.
---
More about ACUI
ACUI is the professional home to thousands of campus community builders around the world. Primarily focused on the work of those within the college unions and student activities field, the Association strives to provide an inclusive, welcoming community for all those who choose to belong.