DSA News
July 10, 2023
The Division of Student Affairs (DSA) is proud to announce Katy Kaesebier as the new director of the Center for Student Involvement (CSI) at the University of Houston (UH). Katy has been chosen to lead the center in creating an inclusive and accessible environment that provides meaningful and diverse learning and involvement opportunities to impact student success. Katy said, "The Center for Student Involvement and the University of Houston has been an integral part of my growth as a professional over the last 7 years. The work we do with registered student organizations, leadership, civic engagement, and campus programs and traditions is at the core of the college experience for many of our students. I believe in our work and the ability to positively impact the UH community.  I am both thrilled and honored to have the opportunity to lead this amazing team, and continue to serve our students through facilitating innovative, high-quality programs and services."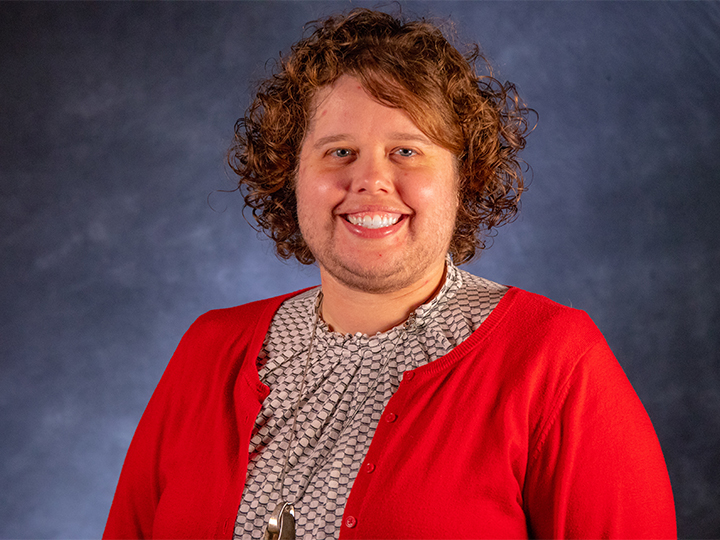 Katy started her career at UH in 2016 when she joined the CSI team as the associate director for leadership and civic engagement. More recently, she served as the interim director where she was responsible for overseeing the direction of the center's strategic planning, program management, and providing leadership for 500+ registered student organizations (RSOs). She also oversees their volunteer service program, civic engagement activities, leadership development programs, campus traditions, including Frontier Fiesta and Homecoming, and other large-scale events such as InfraRed nights. She is passionate about encouraging students to get connected and engaged on campus and helping them find a place where they feel a sense of belonging.
Keith T. Kowalka, assistant vice president for Student Affairs said, "Katy Kaesebier comes to this role with 12 years in a university environment in the student affairs arena and 9 years of experience in various student involvement capacities – leadership, civic engagement, major campus events, and registered student organizations. Kaesebier brings a student-centered approach to working with students, student organizations, and the UH community. She is familiar with our campus and brings a great vision and proven record of accomplishment in providing tier-one programs, and student support focused on student engagement, learning, discovery, and belonging. She will be a tremendous asset to our students and the Center for Student Involvement."
Katy earned her Bachelor of Arts in Psychology and Spanish from Butler University and her Master of Science in Higher Education and Student Affairs from Indiana University. She is working towards her Doctor of Education in Educational Leadership focusing on Higher Education Administration. With 12 years of higher education experience, Katy brings lots of talent and unique perspectives to CSI. The DSA is excited to have her lead the CSI team.
Please join us in welcoming Katy Kaesebier as the new Director of the Center of Student Involvement!