DSA News
June 23, 2023
The Division of Student Affairs is engaging partners across the university to proactively address student mental health concerns with the implementation of the JED Campus Initiative. Managed by Division of Student Affairs Health and Well-being portfolio and led by the Counseling and Psychological Services department (CAPS), this nationwide initiative aims to guide universities in developing comprehensive systems, programs, and policies to support student mental health, substance use, and suicide prevention efforts. The JED Foundation (JED), a non-profit committed to protecting emotional health and preventing suicide among young adults, provides customized support throughout the four-year collaborative process.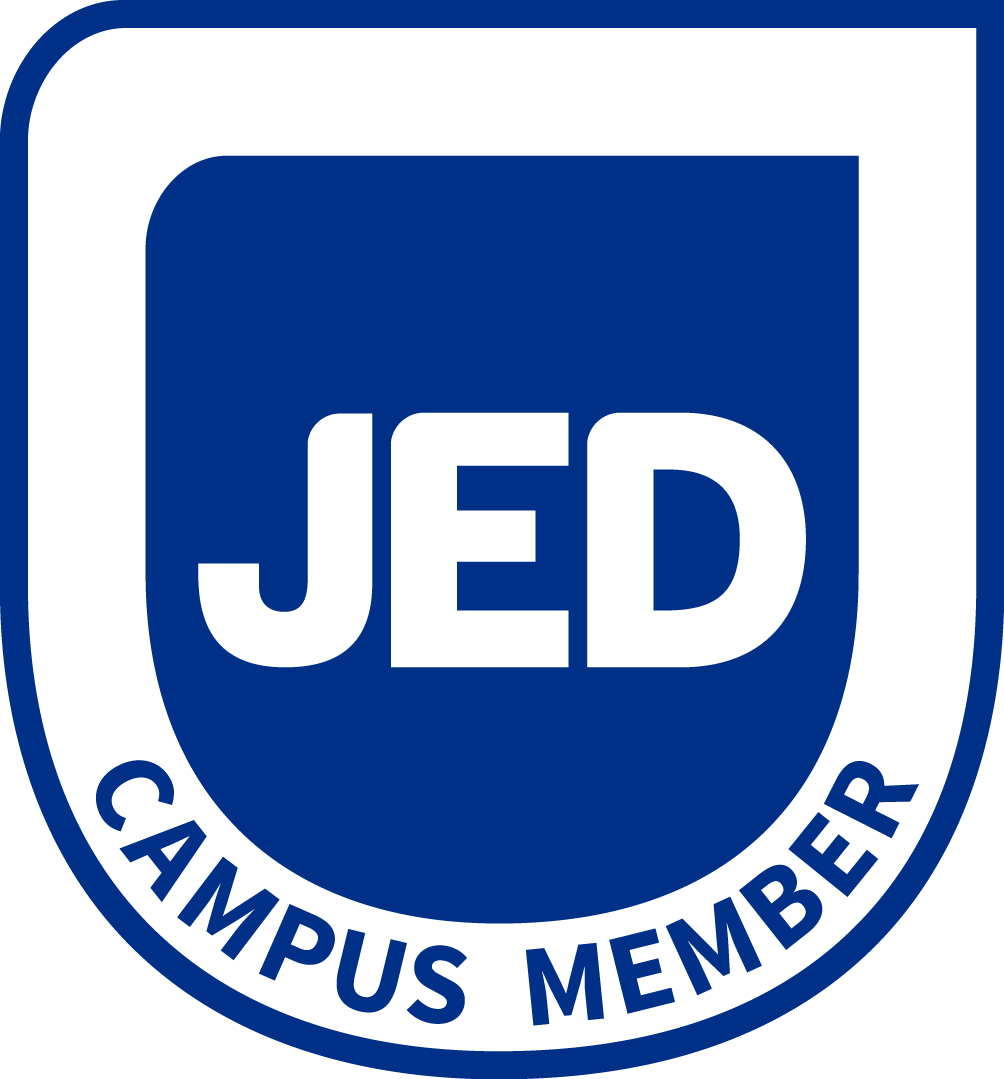 The JED Foundation's Mission and Story
Founded in 2000 by Phil and Donna Satow, the organization was named after their son, Jed, who tragically lost his life to suicide. Fueled by their personal experience, the Satows were determined to prevent others from experiencing the same pain and heartache they endured.
Since its inception, the JED Foundation has worked relentlessly to equip young people with the skills, knowledge, and support they need to navigate the challenges of adolescence and young adulthood successfully. They collaborate with universities across the country, helping them create comprehensive mental health programs that prioritize students' emotional well-being.
The JED Campus Initiative provides a structured framework for universities to assess and strengthen their existing mental health support systems while enhancing awareness, education, and prevention efforts related to mental health, substance use, and suicide prevention. Through the initiative, institutions receive customized guidance and resources to address the unique needs of their student population effectively.
The Steering Committee
The UH Division of Student Affairs has formed a dedicated steering committee to oversee the JED Campus Initiative. Comprising a group of accomplished professionals, the committee includes Dr. Marti Trummer-Cabrera, assistant director of CAPS Outreach; Reuben Parrish, director of UH Wellness; Dr. Jon Rusciano, chief psychiatrist; Chris Dawe, assistant vice president of Student Health and Well-being; Dr. Norma Ngo, director of CAPS; and Dr. Monica W. Lackups-Fuentes, associate director of CAPS. Together, they bring a wealth of experience and expertise to drive this essential mental health initiative forward.
The Strategic Plan
To ensure the effective implementation of the JED Campus Initiative, the steering committee has developed a comprehensive strategic plan document. This document outlines various action steps, provides descriptions, notes, and updates, and specifies the status and objectives of each step. By following this plan, UH aims to create a campus environment that promotes emotional well-being, reduces stigma, and encourages help-seeking behaviors among students. Any UH community member interested in being involved in the JED Campus initiative can join a workgroup by visiting the JED Campus at UH website.
The unveiling of the JED Campus Initiative at the University of Houston marks a significant step towards prioritizing student mental health and well-being. By collaborating with the JED Foundation, the division is actively working to create a supportive environment that addresses mental health challenges, reduces stigma, and promotes emotional well-being among its students. With the dedicated steering committee leading the way and the strategic plan in place, the Division of Student Affairs is poised to become a model institution for fostering student mental health and well-being within higher education.
Through initiatives like JED Campus, colleges and universities can pave the way for a future where young adults are equipped with the skills and support, they need to thrive, both during their academic journey and beyond.