DSA News
July 10, 2023
Reuben Parrish, director of wellness at the University of Houston (UH) Division of Student Affairs, received the prestigious 2022-2023 Inspiring Leadership Award from Staff Council. The award recognizes staff members who exhibit exceptional leadership skills and consistently inspire and motivate their colleagues. The Staff Council Awards Committee Co-Chair, Janelle Brown, informed Reuben Parrish of his outstanding achievement. The committee acknowledged that they carefully reviewed an exceptional slate of nominees and ultimately selected Reuben based on his accomplishments and significant contributions to the UH community.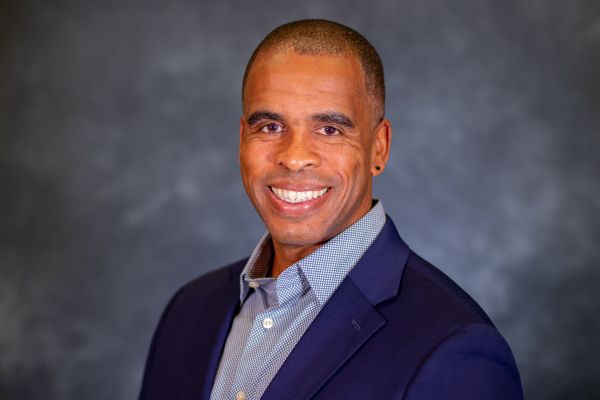 Brittani Clarkson, assistant director of wellness programs nominated Reuben due to his inspirational nature, exhibited throughout his career with UH Wellness. Clarkson said, "For nearly 12 years Reuben has been a consistent figure at UH Wellness amidst the ever-changing levels of staffing. He takes every opportunity to be creative and innovative in developing population-level initiatives, implementing a myriad of health education programs, shaping the campus culture of health and well-being, and bringing a sense of community through strategic partnerships. Under Reuben's leadership, UH Wellness has grown in size and ability. He consistently takes time to meet with each of our team members to ensure we are thriving in our positions. He mentors us, guides us through personal and professional challenges, and gives us the space and support to be creative."
Brown stated, "Reuben's exceptional leadership skills and dedication to promoting the achievements of his colleagues set him apart as the ideal recipient of the Inspiring Leadership Award. His contributions to the UH community are invaluable, and we are thrilled to honor his accomplishments."
As the 2022-2023 Inspiring Leadership Award recipient, Reuben will be featured in the Staff Council's monthly newsletter and on their website at scaawards@uh.edu. In addition, he will be formally recognized at the Staff Council Scholarship & Awards Ceremony Luncheon. The event will take place on July 19, 2023, from 12:00 to 1:30 p.m. at the M.D. Anderson Elizabeth Rockwell Pavilion.
Reuben expressed his gratitude for the award, saying, "I am humbled and honored to be awarded the 2022-2023 Inspiring Leadership Award from the Staff Council. This award could not happen unless I have staff who trust me to work "With" them so they can feel valued, heard, connected, and comfortable thinking creatively to provide innovative programs and services to improve the health and wellness of our students."
"And that's just like Reuben to frame it that way," says his supervisor, Chris Dawe, assistant vice president of student affairs for health, and well-being. "He is a humble servant leader that is building his team based on shared vision and creative collaboration. Great leaders are recognized as such by their staff because they empower and motivate, not because of their position. Reuben's team enjoys working with him for an important cause, and that makes all the difference!"
The Division of Student Affairs congratulates Reuben Parrish on this well-deserved honor and expresses gratitude for his unwavering commitment to inspiring leadership and employee development.