DSA News
June 01, 2023
Gabriel brings with him a wealth of experience in social services, particularly in working with underrepresented populations. With over a decade of experience, Gabriel has demonstrated a deep commitment to enhancing the lives of students and fostering their success.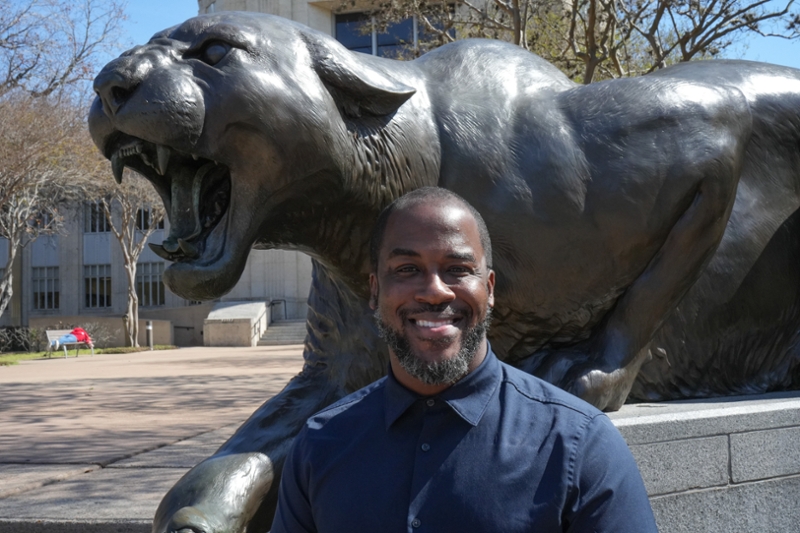 In his most recent role as an Area Coordinator with Campus Living and Housing at Grambling State University, Gabriel developed impactful programs aimed at enhancing student retention for foster care students and underrepresented students. Notably, he spearheaded the creation of "The Quad Living Learning Community," which focused on addressing students' mental health needs, providing vital social support, fostering a sense of belongingness, and nurturing self-efficacy.
Prior to his work at Grambling State University, Gabriel served as the Program Director with Youth Advocate Programs, Inc., where he provided crucial advocacy services for families involved with Child Protection Services and youth in the juvenile justice system. These experiences have equipped Gabriel with a deep understanding of the challenges faced by marginalized students and the strategies needed to empower them.
Currently, enrolled in the Master of Social Work program at the University of Houston online, Gabriel is actively pursuing further knowledge and skills to serve students better. He earned his Bachelor of Arts in International Studies from the University of Southern Indiana, demonstrating his interdisciplinary approach to addressing student needs.
Gabriel is thrilled to join the Center for Student Empowerment (CSE) as the new Assistant Director. His passion for social justice, commitment to empowering students, and extensive background in developing impactful programs make him an invaluable addition to our team. We are confident that Gabriel's expertise and dedication will contribute to the Center's mission of fostering student success, well-being, and personal growth.
"I am so elated to join the Center for Student Empowerment family at the great University of Houston. The Center for Student Empowerment works with some of the most vulnerable populations on campus to ensure that equity is being provided for these populations," says Grady. "I hope to carry out the great mission and motto of CSE with each student that I interact with."
"The Center of Student Empowerment is beyond excited to have Gabriel join the CSE family," said Raven Jones, director of the Center for Student Empowerment. "With him joining the CSE team, not only can we continue to make a tremendous impact on students' success but additionally support the most underserved students on our campus."
Please join us in welcoming Gabriel Grady to the University of Houston community. We look forward to the positive impact he will make as Assistant Director of the Center for Student Empowerment.