DSA News
June 02, 2023
We are delighted to announce the recent hiring of Celeste Rodriguez as the assessment coordinator in the Office of the Vice President for Student Affairs reporting to Dr. Scott Radimer, director of assessment and planning. Dr. Radimer stated, "I am thrilled to have Celeste join the division's assessment team. Celeste brings with her hands on experience conducting assessments in Student Affairs and helping develop a new strategic plan from her time at Sam Houston State University and will make a positive contribution to our work from day one."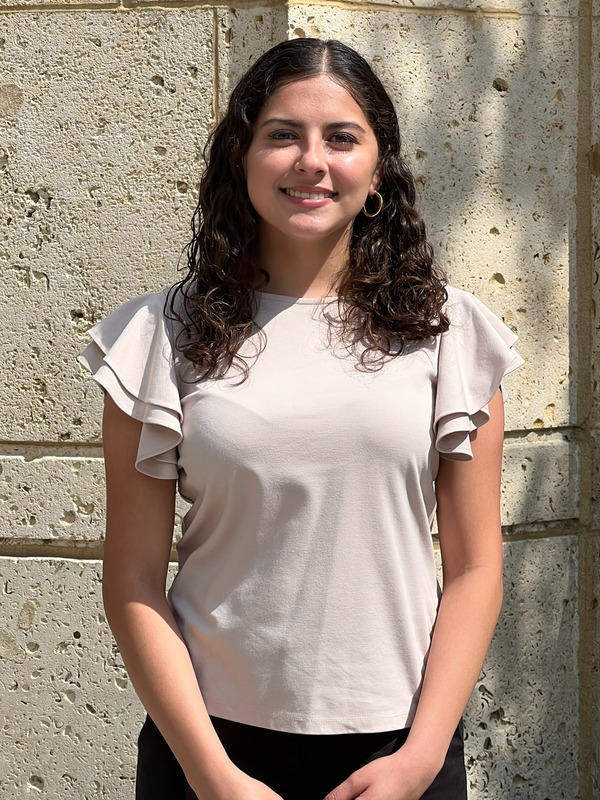 Celeste brings a wealth of knowledge, experience, and passion to this vital role, and we are confident that she will contribute significantly to our mission of fostering student success and growth. Dr. Daniel Maxwell, interim vice chancellor/vice president for Student Affairs said, "I am looking forward to strengthening and expanding our division's initiatives around data analysis, program evaluation, assessment, and strategic planning. I am excited to have Celeste join Dr. Radimer's team in this very important work."
Celeste Rodriguez is a highly accomplished professional who graduated from Sam Houston State University in Huntsville, Texas, with a Bachelor of Science in Criminal Justice. She also holds a minor in Computer Science - Information Assurance, which highlights her commitment to the intersection of technology and education.
Throughout her academic journey, Celeste demonstrated her dedication to excellence and innovation. Her remarkable work experience includes serving as an assessment and programming assistant in the Department of Student Activities at Sam Houston State University. In this role, Celeste showcased her exceptional organizational skills and ability to collaborate effectively with diverse stakeholders to enhance student experiences.
Celeste also served as a student researcher for the Office of the President at Sam Houston State University, where she further honed her research and analytical capabilities. Her commitment to continuous learning and professional development is evident in her pursuit of the Security+ certification and CCNA certification, which exemplify her dedication to staying up to date with the latest industry standards.
Additionally, Celeste's experiences extend beyond the campus community. She has worked with the Vice President of Internal Affairs and the Program Council for Sam Houston State University, contributing to various initiatives and projects. Furthermore, Celeste has valuable industry experience, having served as a system services intern in the Management Services Department at the Federal Reserve Bank of Dallas.
As the new Assessment Coordinator, Celeste will play a crucial role in driving our efforts to enhance assessment practices and promote student success. Her extensive background in criminal justice, computer science, and research will undoubtedly contribute to the development and implementation of effective assessment strategies that align with our organization's goals. Celeste said, "I am excited to join the University of Houston and contribute to the growth and success of the institution. As an assessment coordinator, I am committed to supporting the mission, vision, and values of the University of Houston while supporting our Cougar community! I look forward to working with such a dedicated team to make a real difference in the lives of our students."
We are excited to welcome Celeste Rodriguez to our team and look forward to the fresh perspectives and innovative ideas she will bring to our student affairs division. With her passion for assessment, dedication to student success, and impressive qualifications, we are confident that Celeste will thrive in her role as the assessment coordinator.
Please join us in congratulating Celeste Rodriguez on her new position and in welcoming her to our organization. We are excited about the positive impact she will make as we continue our mission of empowering students to reach their full potential.