DSA News
March 31, 2023
Kamah Asha Lovelle has joined the University Career Services department as the Career Development Specialist for Education, Health Science (Pre-Health), and Human Services. As the Career Development Specialist, she assists students through career exploration, preparation of application materials, strategies to gain confidence in their skills and abilities, and provides individual recommendations based on student needs.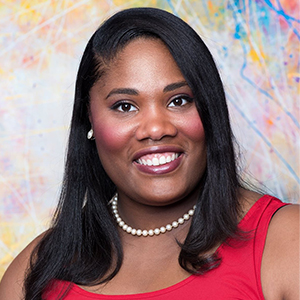 Asha is a University of Houston alum. Before joining University Career Services, she earned her Master of Social Work from the University of Houston's Graduate College of Social Work in 2019 after earning her Bachelor of Science in Social Work at Southeastern Louisiana University. In her role as a social worker, Asha considered it a privilege to support students to become the career professionals she wanted to be. Her approach is trauma-informed, collaborative, encouraging, and strengths-based, as she works together with students to highlight their strengths while focusing on self-awareness to discover and accomplish their goals. Asha's supervisor Priyanka Raut, said, "I am excited to see Asha working with students from all majors who are interested in exploring career interests in the Education, Human Services, & Pre-Health track. She brings valuable experience and skill set to guide students who are considering career opportunities in the above track."
During her graduate studies, Asha worked for the University of Houston's (UH) Division of Student Affairs in the UH LGBTQ Resource Center as a graduate student. Through this role, she had the opportunity to help create a safe and supportive learning environment for LGBTQ+ students by empowering them to develop their authentic identities and become proud, successful, engaged members of the UH community. Asha's passion for students is what drives her. She is proud to serve Coogs of all identities and career paths.
Asha said, "I am passionate about the college student experience. Ensuring students have the resources they need to thrive far beyond college is a personal priority. This role has been so transformative for me thus far as I support and challenge students who I can relate to so much, as I was only recently in their positions. To be a part of their steps toward success is healing and rewarding in so many ways."