DSA News
July 19, 2023
The Division of Student Affairs is delighted to welcome Allison Foster as the International Student Counselor 2 in the International Student and Scholars Services Office (ISSSO). Allison, a Houston native, returns home after exploring the world, bringing with her a wealth of international experience and a passion for assisting students from diverse backgrounds.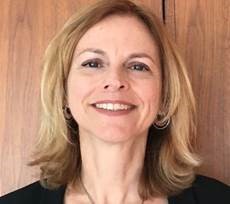 As a seasoned traveler and educator, Allison has had the opportunity to immerse herself in various cultures. She spent considerable time in Korea, Thailand, Indonesia, and the Philippines, gaining invaluable insights into different societies and developing a deep appreciation for global perspectives. In May 2023, Allison returned to Houston and joined the University of Houston, eager to contribute her expertise to the international student community.
Allison's educational journey has equipped her with a solid foundation to support international students effectively. She earned her bachelor's degree at the University of Texas before pursuing a J.D. at the prestigious Fordham University School of Law. Recognizing the importance of effective communication, Allison further expanded her knowledge by obtaining a master's degree in applied linguistics and TESOL at Texas A&M University-Commerce.
With a passion for working with international students dating back to 2010, Allison has dedicated her professional career to providing guidance and support to students from around the world. Her extensive experience in the field, combined with her personal background as a traveler, allows her to connect with students on a deeper level. Allison understands the unique challenges and triumphs that international students face, making her a valuable resource for those seeking assistance.
As International Student Counselor 2, Allison's role encompasses a range of vital responsibilities. She will be available by appointment to meet with students, scholars, and alumni who have questions about change of status to F-1/J-1, reinstatement to F-1/J-1 status, medical reasons, F-1/J-1 employment authorizations, J-1 orientations, transitions, and cultural issues. Allison's expertise and compassionate approach ensure that students receive comprehensive support and guidance throughout their academic journey. "Since she joined the ISSSO team, she has been speedily processing inquiries, meeting with students, bringing great ideas, and preparing the new international students' orientation. "We are so thrilled to have Allison as one of our wonderful team players," said Dr. Jin Zhang, director of ISSSO.
Also, as part of the advising team, Allison will provide services to students through in-person and virtual walk-ins on a rotational basis. This accessibility underscores the University of Houston's commitment to ensuring that international students receive timely assistance and can rely on a knowledgeable advisor like Allison.
Allison said, "I am so happy to have the opportunity to be part of such a dedicated and knowledgeable team in the ISSSO, to serve the needs of our amazing international students and scholars and be part of the University of Houston community."
While Allison's professional commitments are significant, she also appreciates the importance of personal growth and self-care. In her free time, she indulges in her passions, which include traveling, practicing yoga and Pilates, and immersing herself in music. These activities rejuvenate Allison and provide a well-rounded perspective that she brings to her interactions with students.
The Division of Student Affairs and the ISSSO are thrilled to have Allison Foster join their team. Her passion for cultural exchange, extensive experience, and dedication to empowering international students make her an invaluable asset to the University of Houston. Allison's ability to connect with students from various backgrounds and her commitment to their success will undoubtedly enhance the university's vibrant international community.
The Division of Student Affairs extends a warm welcome to Allison Foster and looks forward to the positive impact she will make on the international student community at the University of Houston.