DSAES News
July 21, 2022
Trina Lowery has joined the Center for Student Empowerment as its new assistant director.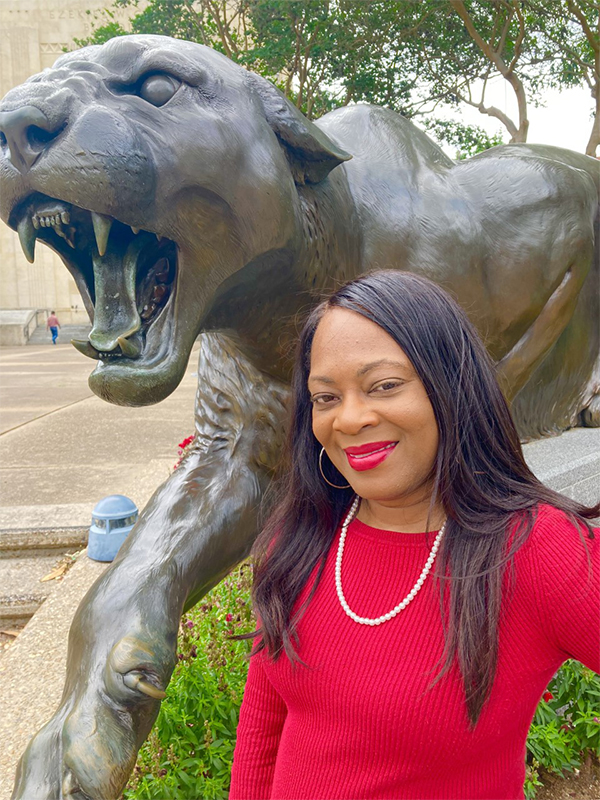 As the new assistant director, Lowery will oversee student engagement and student success initiatives. While managing a caseload of students, she will promote the well-being of students in the Diamond Family Scholars Program, conduct workshops and trainings, and coordinate with on-and-off campus agencies, including K-12 organizations involved in providing student support services.
"I am grateful to have the opportunity to serve the Center for Student Empowerment participants," Lowery said. "I am also excited to work with Dr. Raven Jones and the other CSE staff to continue the excellent work that has been done with the Diamond Family Scholars Program!"
The Center for Student Empowerment in the Division of Student Affairs and Enrollment Services serves underserved students at UH by helping them overcome financial or personal obstacles that would prevent them from graduating. One of its pillar programs, the Diamond Family Scholars Program focuses on students who were previously in the foster care system and provides room and board, as well as books and other supplies.
Lowery has had a long career of working with students, both in higher education and at the high school and middle school levels. Before joining the University of Houston, Lowery served as the Project Explore advisor in the Houston Independent School District, where she oversaw a college and career readiness exploration program for middle schoolers. Before that, she worked for Lone Star College in various roles over the years, including as an outreach recruiter and program manager.
Lowery earned both bachelor's and master's degrees from Springfield College in Springfield, Massachusetts, and is earning a communications graduate certification from Sam Houston State University.
Center Director Raven Jones said she is thrilled to have Lowery on board at the Center. "The Center for Student Empowerment is honored to have Trina join our family," Jones said. "With her joining the team, we can continue to make a tremendous impact on student success."