DSAES News
July 21, 2022
There have been a lot of moments that millions of people around the world have lost because of COVID-19. Many current Coogs didn't have a classic freshman year, and others missed many University of Houston in-person traditions.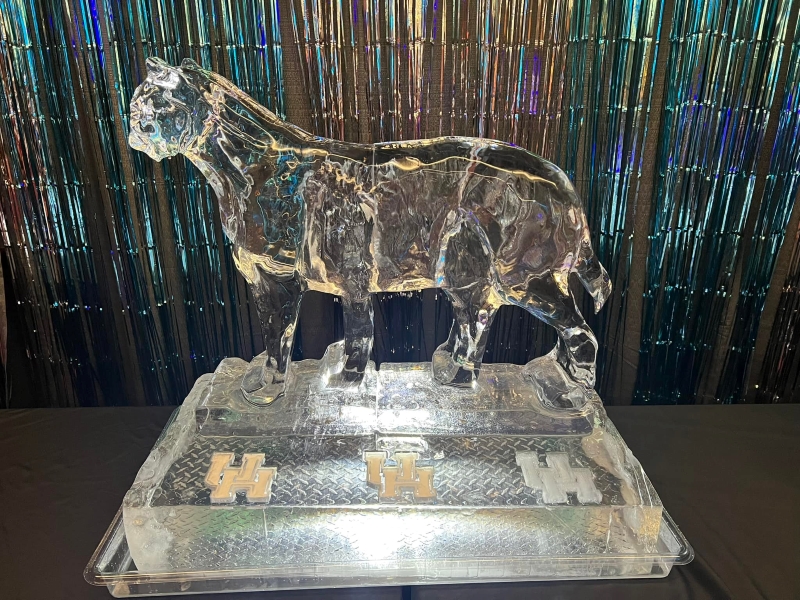 But for many Coogs, their losses started before they ever enrolled at UH: Many of them never got to attend prom in high school, long considered a rite of passage. If their prom wasn't canceled, they may not have been able to afford to attend or chose not to for other personal reasons.
Some departments in the Division of Student Affairs and Enrollment Services decided that just wouldn't do.
So they threw a UH prom.
Nearly 400 students dressed up and had that prom night they'd missed out on at UH's "Second Chance Prom," a free event hosted by the Center for Student Involvement, Student Centers and the Center for Fraternity and Sorority Life.
"It was amazing," said Tina Powellson, director of the Center for Student Involvement. "The students who attended had a night to remember," Powellson said. "Many students were excited to show off their prom outfits, brought partners and friends, and experienced something new. Based on our students' reactions and participation in activities throughout the evening, we think the event turned out great!"
Held on April 26 in multiple rooms in the Student Center South, including the Houston Room, ballroom and multipurpose room, the Second Chance Prom offered a number of different activities for students.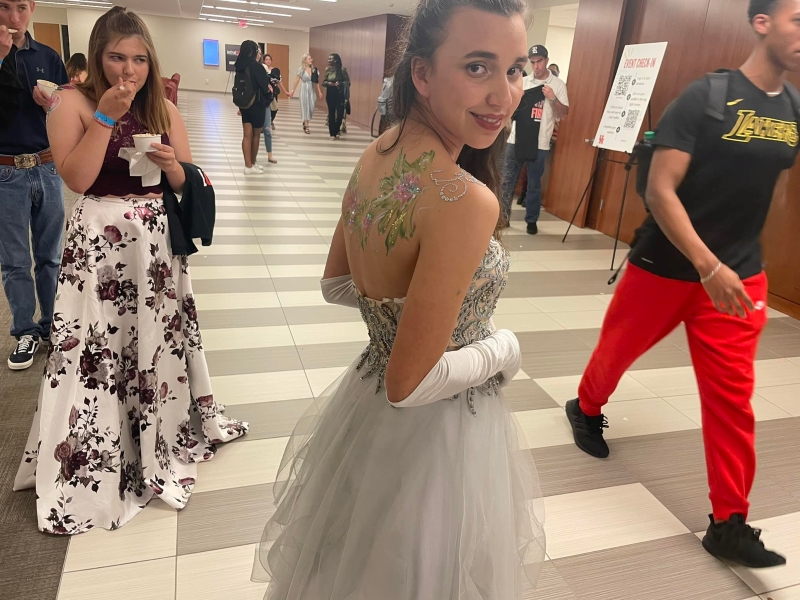 Organizers chose a classic theme for the prom, Fire and Ice, and staff went all out for attendees: Lots of decorations and activities, including an ice bar, a Cougar ice sculpture, a synthetic ice rink, a themed photo booth, crystal face painting, and even give-aways for an electric scooter, AirPods and a Nintendo Switch.
The idea for a Second Chance Prom came about as the Center for Student Involvement planned its infraRED nights, held several times a year. The last InfraRED of the year is typically the largest, and is a collaboration with other campus departments, including the Student Centers and this year, the Center for Fraternity and Sorority Life. "We love partnering on the last InfraRed of the year, and we were excited to make sure this year was the biggest and best one yet," said Eve Esch, executive director of the Student Centers.
"We were excited to be part of this year's collaboration to offer an opportunity for fraternity and sorority students who may have missed similar events like formals to be part of this awesome experience," said Ja'Nelle King, director of the Center for Fraternity and Sorority Life.
InfraRED organizers realized during planning that "many students at the university spent much of their high school experience in a modified setting during the COVID-19 pandemic, causing prom to be canceled. Others may not have been able to afford a prom experience, and there may be a number of students who were not able to be their most authentic selves at their high school prom. Providing a prom-like experience to campus that was completely free for anyone to attend filled a gap for students while creating new college memories," Powellson said.
Their efforts to give Coogs that experience were appreciated. "My whole life I looked forward to prom night and graduation, but because of the pandemic I wasn't fortunate enough to have a high school prom," said Anthony Carranza, a freshman who attended. "(Second Chance Prom) was a memorable night that my kids will hear about as part of my crazy freshman experience at the University of Houston."
Rosalinda Thach, a senior at UH, chose to skip her prom when attending high school. "You had to pay for a prom ticket admission, find a dress that wouldn't break your budget — when every place knows it's prom season — and drive pretty far to get to the venue," Thach said. "There were a lot of things that lined up and made me not want to attend, so when I saw 'A Second Chance at Prom,' it was so rightfully named that I just had to go. Plus, it was free!"
Powellson said organizers hope to host another prom event in the future based on the success of this one. "After seeing the engagement and excitement for the event, we hope to continue this event in the future," she said.