DSAES News
July 21, 2022
Rachel O'Mara has been appointed interim director of UH Campus Recreation, taking over day-to-day oversight following Executive Director Kim Clark's appointment to interim assistant vice president for student affairs — health and well-being.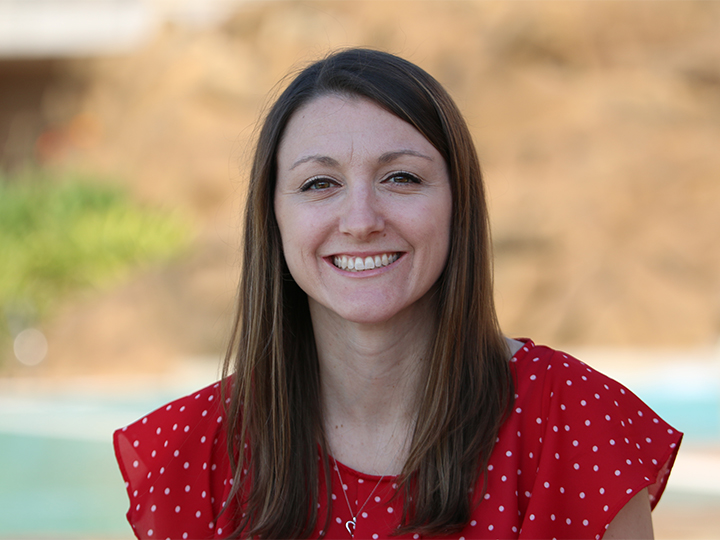 Clark will take over for Dr. Suzy Harrington, who is departing for a new opportunity at Texas Children's Hospital. Kim will continue to also serve as executive director of Campus Recreation and provide strategic oversight to the department. Her new interim role will be effective April 18, 2022.
O'Mara was promoted to senior associate director in December 2021 and has been with the University of Houston since July 2011. She takes over as interim director effective April 18, 2022.
"Rachel is an outstanding leader and is highly respected by campus partners and students alike," said Clark. "I am excited that she has this opportunity to lead in a new capacity. The department is fortunate to have her, and I am confident she will do a fantastic job."
As interim director of Campus Recreation, O'Mara will have responsibility for the overall leadership of the department in the Division of Student Affairs and Enrollment Services, including overseeing staff and its day-to-day operations. As senior associate director, she was already overseeing all facilities and operations, aquatic programs, and risk management for the department.
"I am grateful to Dr. Maxwell and Kim Clark for the trust they have placed in me to serve in this role," O'Mara said. "It is a privilege and opportunity that I am excited to embrace."
O'Mara has a Bachelor of Science in health science from State University of New York, College at Brockport, as well as a Master of Education in kinesiology from Stephen F. Austin State University. Before being promoted to senior associate director from associate director, O'Mara worked as the aquatics coordinator and before that the assistant director of aquatics at UH. Previously, she also worked as the facilities and aquatics coordinator at the University of Central Florida.
She has several professional certifications, including American Red Cross lifeguarding instructor trainer, First Aid/CPR/AED instructor trainer and certified pool operator.