DSAES News
July 21, 2022
Katina McGhee has joined the Executive Leadership Team for the Division of Student Affairs and Enrollment Services.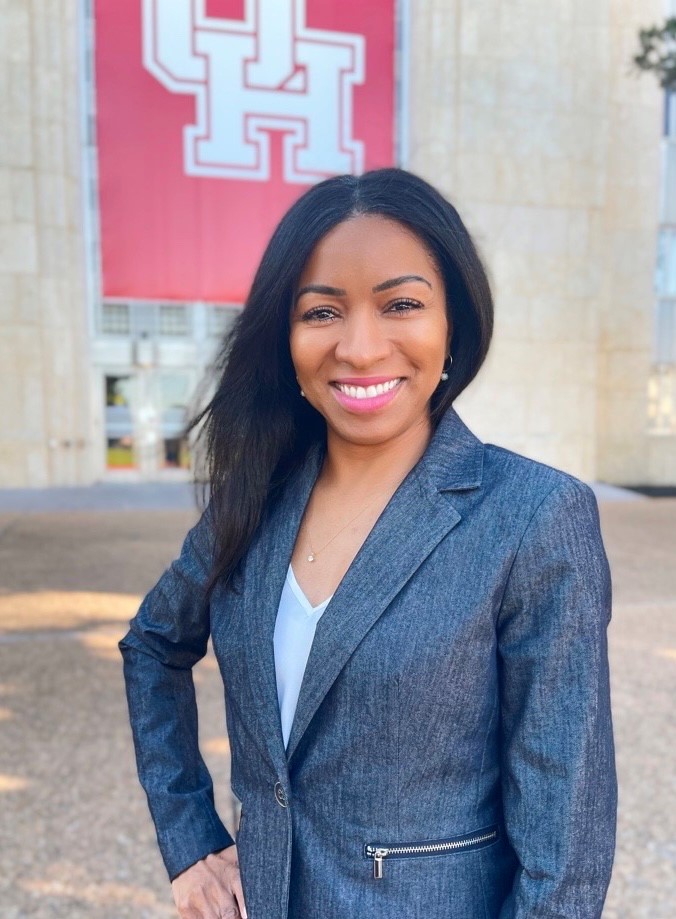 Katina has served the University of Houston in numerous roles for more than 30 years, and she has served as our assistant vice chancellor for Campus Solutions, University of Houston System, and assistant vice president for Campus Solutions, University of Houston, since May 2019.
Katina's vast experience and current role has allowed her and her team to have a direct impact on not only the University of Houston campus, but also the UH System. I believe Katina will bring a fresh perspective to the Division's leadership team, and she will contribute greatly to the conversations and strategic planning that shapes DSAES's vision and mission.
Katina's engagement with the Executive Leadership Team will make a positive impact to the collective work in the Division and across the UH community.
Katina is a Coog at heart: She has a Bachelor of Business Administration in finance from UH, and she earned her Master of Business Administration from UH — Victoria.
She parlayed her education into an exemplary career at UH: As assistant vice president for Campus Solutions, Katina's role is critical to the leadership and management of our student information system and customer relationship management. She oversees production support, new functionality developments and security for the University of Houston System's student information system, PeopleSoft Campus Solutions; and the customer relationship management system, Radius.
She started as a work-study student at UH, and then an intern in the Controller's office. She has served as an accountant and financial analyst in state accounting, but Katina's desire to work with numbers and people led her to the PeopleSoft project in 2000. That's where she was hired to work on the implementation of student financials to support tuition and fee calculation, billing and payments. Katina's commendable work has propelled her through the ranks, and throughout the years she has taken on increasing responsibility in the Division. Before being named assistant vice president/vice chancellor, Katina was executive director of Campus Solutions.