DSAES News
July 21, 2022
Two new co-directors of the LGBTQ Resource Center have been named to lead the department following the retirement of longtime Director Lorraine Schroeder.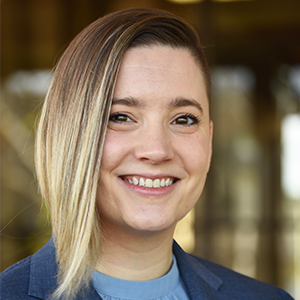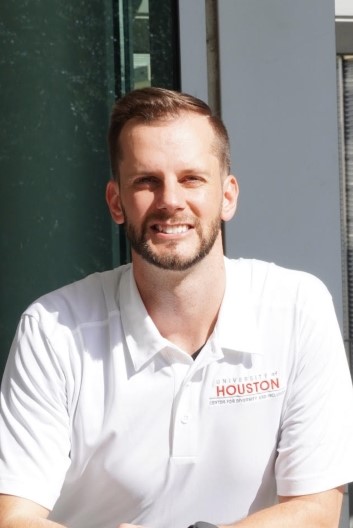 Jamie Gonzales, career counselor in University Career Services, and Michael Crook, assistant director for the Center for Diversity and Inclusion, will share the role of interim LGBTQ Resource Center co-director, effective January 1, 2022.
The LGBTQ Resource Center's previous director, Lorraine Schroeder, retired the at the end of 2021 after 17 years of dedicated service to the UH campus community, and 11 years with the LGBTQ Resource Center. Crook and Gonzales have both agreed to lead the center's operations until the role is filled permanently.
Keith T. Kowalka, assistant vice president for student affairs, said Gonzales and Crook will be excellent leaders until a permanent director is hired.  "I'm grateful to have two high-caliber professionals with a background working in, or with the LGBTQ Resource Center during their time at UH, and also have a very student-centered approach in supporting our LGBTQIA+ community," Kowalka said. "They will do an amazing job as co-interim directors."
While Gonzales currently serves as career counselor for University Career Services, she served as the diversity education coordinator for the LGBTQ Resource Center from 2016 to 2020. Gonzales was an impactful team member to the LGBTQ Resource Center as she helped create, implement and improve some of the center's educational workshops, trainings, and large-scale programs. Gonzales also managed leadership development programs for students, oversaw the center's marketing and programming budget, and coordinating fundraising efforts.
Crook currently serves as assistant director for the Center for Diversity and Inclusion, where he not only works closely with the LGBTQ Resource Center, but also leads the center's assessment, data analysis and reporting while also creating, implementing, and assessing high-level programming for underrepresented populations. Crook also has experience in budget planning and supervises full-time staff and students.
Both Gonzales and Crook have an extensive history of serving underrepresented student populations and the Division is excited to have them in the role.
---
More info about the LGBTQ Resource Center
The LGBTQ Resource Center provides support and a safe space for LGBTQ people on campus to access resources, ask questions, and make connections with other students. Through visibility and education, we seek to create an environment of LGBTQ acceptance and inclusion for the entire campus community. The Center sponsors annual events such as National Coming Out Day. Other services include a lending library, an ambassador/leadership program, mentoring program, Cougar Ally Training, and discussion groups. Please contact the Center for the latest information on these and other programs.