DSAES News
July 21, 2022
Dr. Landrus Burress has joined the University of Houston Student Health Center as its new associate director.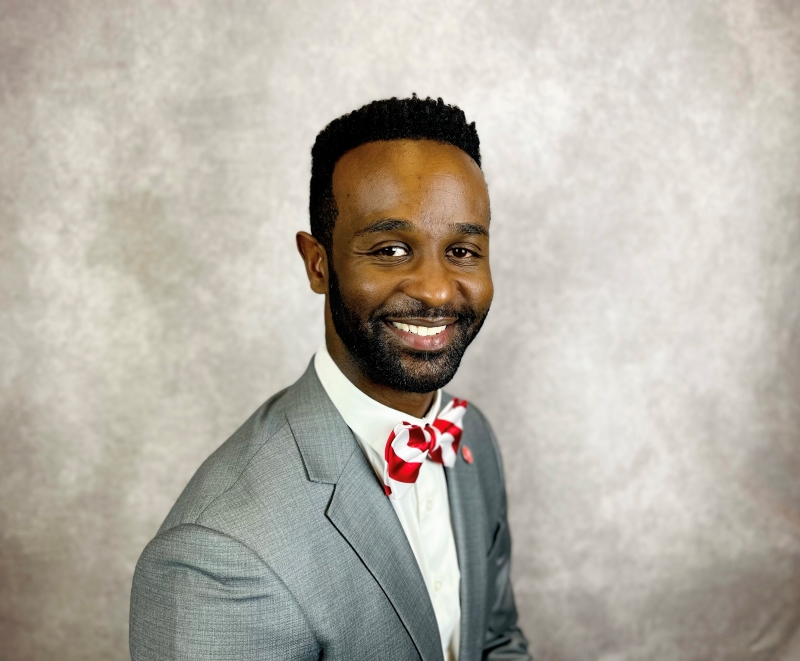 As associate director, Burress will oversee administrative responsibilities and direct patient services staff and the marketing program manager, including recruitment, evaluation, training and development. He'll also assist with the operational, business and financial services for the Student Health Center.
Burress has more than 12 years of experience in public health and healthcare operations, as his career has spanned from the U.S. Air Force to West Chester University.
"I'm very excited to be working for the University of Houston and happy for this opportunity to be a part of a Tier 1 research university," Burress said.
Dr. Jon Rusciano, the new interim executive director and chief physician of the Student Health Cetner, said he's thrilled to have Burress on board.
"Dr. Burress is an outstanding associate director with a strong history of administrative experience that will guide us in the right direction at the Student Health Center," Rusciano said.
Burress earned a Doctor of Public Health from the University of Texas' School of Public Health, two master's degrees from the University of Memphis — a Master of Public Health and a Master of Science — a Master of Science in military operational science from Air University, and a Bachelor of Science in psychology from the University of Memphis.
Before joining UH, Burress was the senior director of medical and health services at West Chester University of Pennsylvania, where he directed and oversaw all healthcare operations and clinic staff, including serving as the public health liaison to University's Cabinet Board. Prior to that, he served as chief of public health operations for the U.S. Air Force, Expeditionary Medical Group, where he managed all preventive and public health operations. He also previously served as chief of epidemiology and field support for the U.S. Air Force School of Aerospace Medicine, where he oversaw daily operations for global disease surveillance and disease reporting for 72 medical treatment facilities. He has also served in leadership positions as the infection control officer and managing healthcare quality and improvement programs.
Dr. Cheryl Person, the previous executive director of the Student Health Center until very recently, said Burress is incredibly experienced and is thrilled that he has joined the staff.
"He brings enthusiasm and deep knowledge of organizational and public health knowledge that is truly complementary," Person said. "I am excited for the future of the UH Student Health Center and the Campus Pharmacy."
In his spare time, Burress enjoys fitness classes, Broadway shows, art galleries, and enjoying the company of his friends and family.
"Dr. Burress brings a wealth of health care experience to UH," said Kim Clark, interim assistant vice president for student affairs — health and well-being. "His organizational management skills, data analysis, and commitment to operational efficiency and effectiveness will further strengthen SHC operations."