DSA News
September 19, 2022
Chris Dawe is a strategic leader with extensive experience in higher education and community environments and has a strong focus on well-being impacts such as health, wellness, recreation, and student affairs. He excels at inspiring and harnessing the collective power of collaboration and teamwork. He is committed to contributing to helping people become healthier and is passionate about engaging the community's well-being.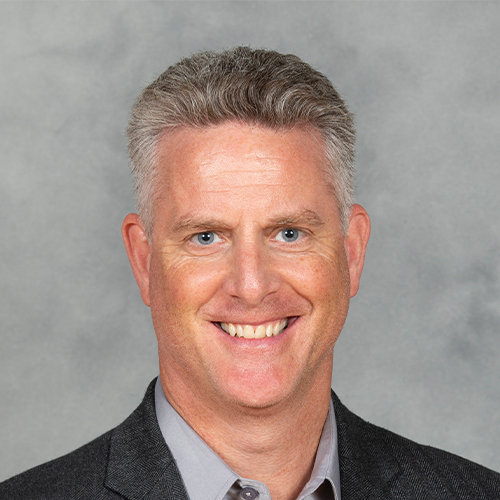 As assistant vice president, Dawe will oversee the Health and Well-Being portfolio and will report to the Interim Vice Chancellor/Vice President for Student Affairs (DSA). In this role, he will promote student learning regarding health and wellness which contributes to the university's goal of creating an environment that fosters student success. As a member of the DSA's executive and senior leadership teams, he will have direct leadership and management oversight for the Student Health Center, Counseling and Psychological Services (CAPS), UH Wellness, Campus Recreation and Wellness Center, the Dart Student Accessibility Center, and Cougars in Recovery.
"I am excited to have Chris join the Division of Student Affairs. Chris' collective professional experiences are well suited for this role, and I am looking forward to his leadership and guidance as we enhance and expand our initiatives around a health promoting university," stated Dr. Daniel Maxwell, Interim Vice Chancellor/Vice President for Student Affairs.
Dawe has over 25 years of experience in the Health and Well-Being industry. Dawe previously held the position as the assistant vice president, of health, and well-being for Northwest Missouri State University in Maryville, Missouri. In addition, he simultaneously worked as the principal consultant for Strategic Healthy Impacts for North America. Dawe said, "After doing my research, and then getting an opportunity to be on campus meeting some outstanding UH colleagues, it was a very easy decision when Dr. Maxwell offered me the honor of joining the team. I am joining a team of strength with some outstanding leaders doing amazing work transforming the lives of our UH students. I know that I will have lots of work, and lots of learning, to do to earn my spot as a valuable member of the team, and I am honored to accept that challenge. Our health and well-being work is critical to the success of our students, and I am thrilled to help our Coogs be their best selves!"
In addition, to his work as assistant vice president of health and well-being, and consulting for Strategic Healthy Impacts; Dawe also worked as Recreation Director at Mount Royal University for 16 years. He led a 25-million-dollar Recreation Center capital expansion project that included design, construction business plan development, and project implementation which resulted in best practice recognition.
Dawe is a member of multiple organizations such as the American College Health Association, International Union for Health Promotion and Education, and NASPA which is the Student Affairs Administrators in Higher Education organization just to name a few. He has earned several certifications and continues to stay current in his field by participating in professional development opportunities.
Dawe earned his Master of Physical Education in Athletic Administration from Idaho State University in Pocatello, Idaho. He also holds a Bachelor of Physical Education with a minor in Management from the University of Calgary and a physical education diploma –in Sports Management from Mount Royal College in Calgary, Alberta.
"As we welcome Chris to UH, let me also thank Kim Clark for her exceptional work and leadership over the last seven months in leading the Health and Well-Being portfolio. I am forever grateful that she said yes when asked to serve in this dual role of Interim Assistant Vice President and Executive Director of Campus Recreation. Kim provided the leadership needed in the transition to support our departments and their good work for our students and the campus community." stated Maxwell.