DSAES News
July 21, 2022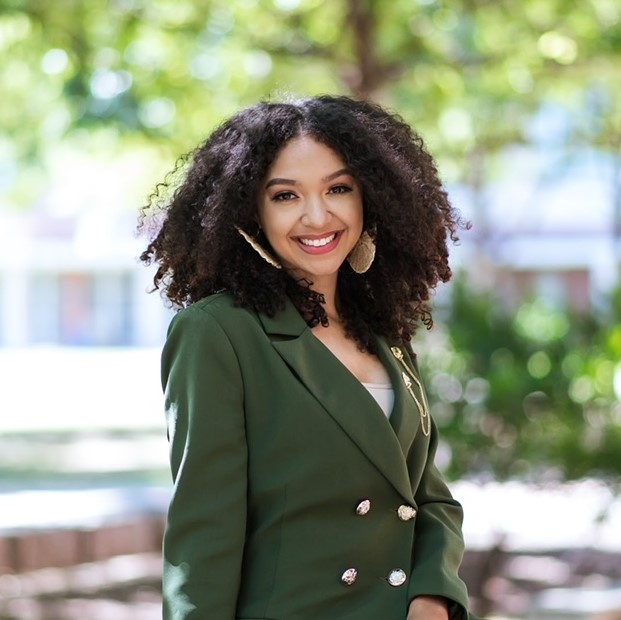 Sydnee Garcia has recently joined the Center for Diversity and Inclusion staff as a program manager. Garcia comes to the University of Houston after completing her master's degree in higher education, student affairs, and international education policy at the University of Maryland. She also holds a bachelor's degree in psychology with a minor in African American studies from the University of Texas at San Antonio.
Over her time in higher education, Garcia has worked with first-year experience programs, honors academic programs, housing and residence life, fraternity and sorority life, and diversity, equity and inclusion programs at both of her degree-holding institutions and Loyola University Maryland. On a personal note, Garcia is from Dallas, Texas, and is proud of her multicultural family. She loves arts and crafts, listening to a wide variety of music, trying new foods with her partner, and learning about what makes others who they are.
As a program manager for the Center, Garcia will be coordinating workshops including the RISE Diversity Leadership Certificate program, serving as the Center's marketing and outreach manager, and coordinating special programs such as the Diversity Institute and Fall Speaker Series.
"I am incredibly excited for the opportunity to work at the University of Houston!" Garcia said. "Having and maintaining such a diverse community sets the foundation for us to dive into the true equity and inclusion work that is needed in society. I am humbled that I get to do my passion work every day, and to be able to both serve students and learn from their unique experiences and perspectives. I am looking forward to the growth we can have now that everyone is back on campus."
More about the Center for Diversity of Inclusion: The Center for Diversity and Inclusion engages, empowers and educates the highly diverse student population at the University of Houston by providing workshops, programs, student leadership opportunities, and brave space environments to promote cross-cultural communication and culturally-responsive practices that help diverse communities connect. The cultural competencies gained through CDI's programs facilitate a learning environment where UH constituents are better equipped to understand multiple perspectives, practices, and promote a culture of inclusion.