DSAES News
July 21, 2022
The University of Houston and its students received high honors recently from a national education organization that celebrates the exemplary work done by campus communities.
The Association of College Unions International recognized student Zunayra Hemani, the Center for Student Involvement program Winter Wonderland, and the University of Houston's sustainability efforts.
ACUI recognizes college campuses and their students for sustainability programs, collaboration among students and scholarships for student leaders.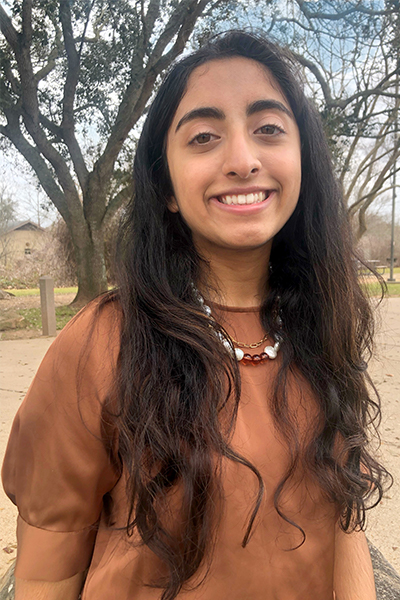 Hemani, who is majoring in public health, received the Meg Sutton I-LEAD Scholarship, which honors students who have conquered their education and have taken a leadership role in their college activities program.
"This award will give me the opportunity to attend the Institute for Leadership Education and Development, an annual conference hosted by ACUI," Hemani said. "When applying, I wrote about some of my current leadership experiences on campus. As a Council Liaison for the Council for Cultural Activities and an ambassador for the Women's and Gender Resource Center, attending this conference will help me, expand and improve upon my leadership skills. I look forward to learning more about how to be an effective leader on campus, and how to successfully create an inclusive and safe community for all UH students!"
Winter Wonderland, which was recognized by ACUI as the Student Driven Program of the Year, promotes professional development, collaboration, and leadership skills amongst the University of Houston's student-driven programs. This program included winter-themed novelties and attractions, free snacks, and over 60 tons of snow.
"It is a great honor for the Student Programming Board who planned the event because they work so hard throughout the year and often times with little recognition from their peers," said Michael Crook, assistant director of the Center for Student Involvement. "Students who show up to the event think the event just happened to be there — they do not always see the hard work, stress, and dedication it took to bring the event to life. It is also great for the University as a whole.
"I believe that we put on truly remarkable programming on this campus and this national recognition from such a well-respected organization brings attention to just one of the many great events and student leaders that we have on campus," Crook said. "We all get to be proud that we have this honor for the great work done on this campus."
The final award highlights the push for sustainability, not just on campus, but also throughout the surrounding community. The Excellence in Innovations in Sustainability Award recognizes campuses' environmental challenges and honors the University of Houston for actively collaborating with students and the surrounding communities to strive for a more sustainable environment.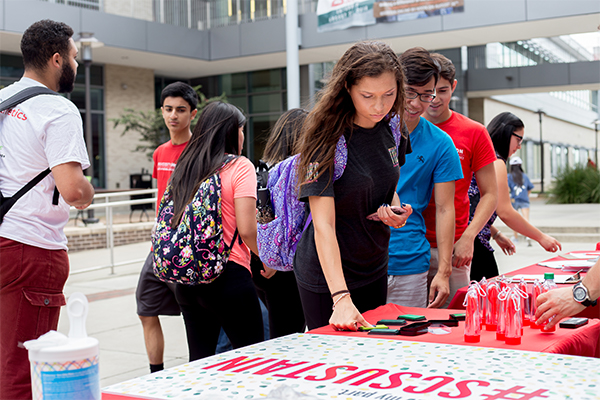 "Much of the sustainability debate focuses on environmental issues, understandably," said Andrea Trevino, program manager in the Student Centers' Information and Operations. "Sustainability is much more than reducing, reusing, and recycling — it is careful consumption, people first, making an impact, and education from a holistic perspective and the Sustainable Development Goals. The Student Centers has strived to create a culture of sustainability; the ACUI award recognizes these efforts and initiatives."