DSAES News
July 21, 2022
Melissa "Meli" Iracheta has joined the Division of Student Affairs and Enrollment Services' Student Life portfolio as the new marketing manager.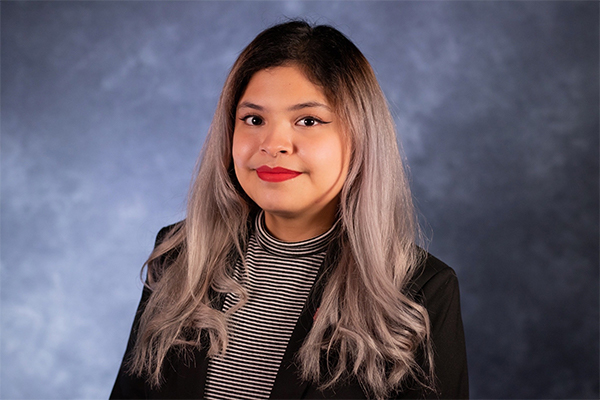 She will support all departments in the Division's Student Life area — as well as University-sponsored and affiliated organizations — with planning, implementing, and assessing marketing strategies and programming.
Meli received her Master of Education (M.Ed) from the University of Houston, and her Bachelor of Arts (BA) from St. Edward's University. She started her marketing career at the University of Houston as a Graduate Assistant for the Student Centers in 2017, where she co-developed marketing plans, led various small and campus-wide events, and oversaw social media analytics and strategies. Most recently, Meli served as a Web Developer for the Division of Student Affairs and Enrollment Services, where she managed over 30 departmental and University Sponsored Organization websites through the use of web and graphic design. She is passionate about digital media and student involvement. With her skills and passion for marketing and higher education, she will guide Student Life to greatness.
"Meli has been a part of the UH culture for four years and has a great balance of marketing expertise and consulting with student-centered programming. We are excited she agreed to expand her role here at UH on the Student Life team", said Keith T. Kowalka, assistant vice president for student affairs.
Iracheta added, "I'm really excited to guide and support our Student Life departments and student organizations with their marketing needs. Our goal is to increase awareness and involvement with the ever-changing student population."
Please join us in welcoming Meli Iracheta as the new Marketing Manager for Student Life!