DSAES News
July 21, 2022
The Race Card Project offers safe space for UH community to speak against racial injustice
You're invited to join The Race Card Project.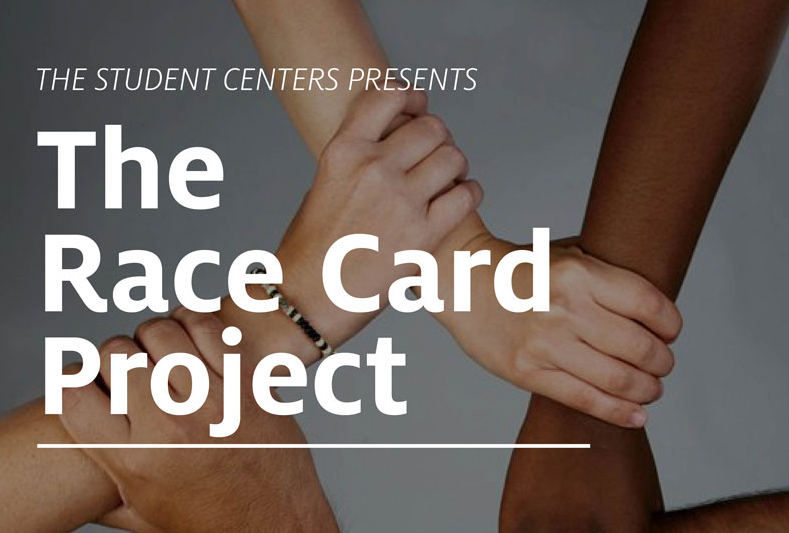 A new platform created by the Student Centers, in collaboration with the Center for Diversity and Inclusion, it provides the UH community with a safe space to speak out against racial injustice.
Teryn Pierce, an instructional assistant in the Student Centers, said they are challenging students, faculty and staff to define race in just six words — and then provide commentary on why they chose those six words.
"As a nation we have endured many obstacles, one of those being racial injustice," she explains in a video on The Race Card Project's website. "As students at the University of Houston, we want to make sure that you feel empowered to speak up against issues such as this one."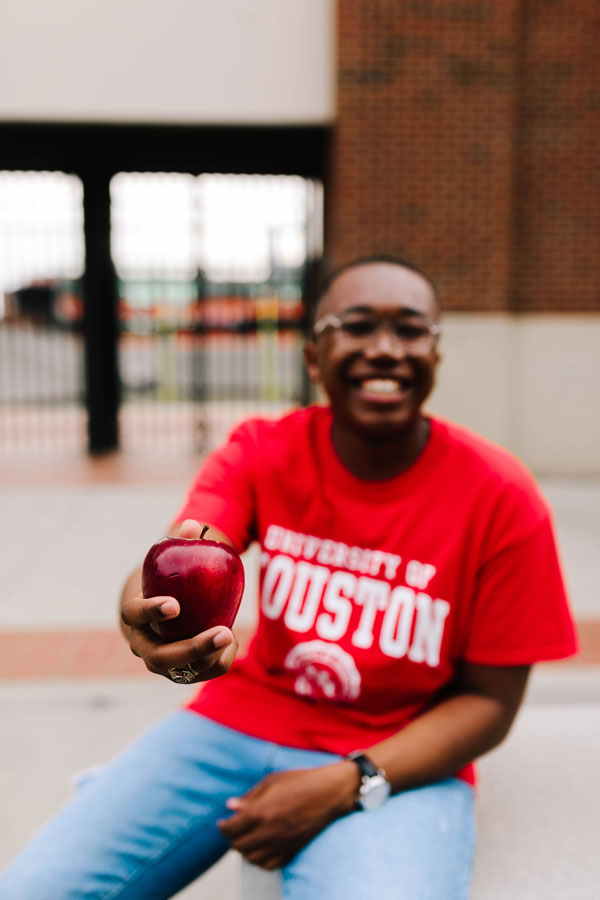 Can you define race in just six words? Thomas Marshall III can. "You sound like a white boy."
Those are the words the University of Houston student heard back when he attended predominantly Black schools in South Carolina. "That narrative has always stuck with me because of its own internalized racism that centers whiteness with talking 'proper' or not using slang," Marshall said. "It's who I am. My Blackness is not predicated on the way I talk but the way I live out my truth."
Marshall is one of the first UH students to participate in The Race Card Project, which Pierce came up with as part of an assignment during one of her graduate school courses in the College of Education.
"I feel like student affairs professionals are behind the scenes making these decisions, but students don't really have a space to talk about it," Pierce said.
Recently launched, the program has only just begun accepting submissions, but the Student Centers has begun soliciting participation from across the UH community. Pierce understands many students may be hesitant to participate, particularly if they might be thinking that "maybe people won't like what I have to say" or that their opinion would be unwelcome.
"There is no wrong answer," Pierce said. "Your story is literally your story. We're here to help you share it."
Participation is easy: Click the "tell us your story" button on the The Race Card Project website, and then just fill out the Microsoft Form. Photo and video submissions are optional, but encouraged. All submissions are vetted by Student Centers staff and the Center for Diversity and Inclusion before going live, Pierce said, and they reserve the right to not feature all submissions.
There are also a few best practices that participants must follow, such as no disrespectful language or behavior, and to use a trigger warning if sharing violent, graphic or sensitive topics.
Pierce's idea has had the enthusiastic support of Student Centers leadership. Eve Esch, director of the Student Centers, said she thought it was an amazing idea and a great way to collaborate with the Center for Diversity and Inclusion.
"One of our purposes is to build community, and it's challenging to do that when we have so many fewer folks in the building than we normally do," Esch said. "So I love this concept of this virtual community building and education opportunity."
Lauren Adams, assistant director of marketing and CreationStation, said the project really focuses on inclusivity and offering a space for everyone to tell their story. "Race is very personal to each individual, and I think that's what we're trying to draw out," she said.
Now that it's been launched, Adams said, the team is focusing on spreading awareness of the platform and encouraging faculty, staff and students to participate.